Oct. 5 James Shields postgame interview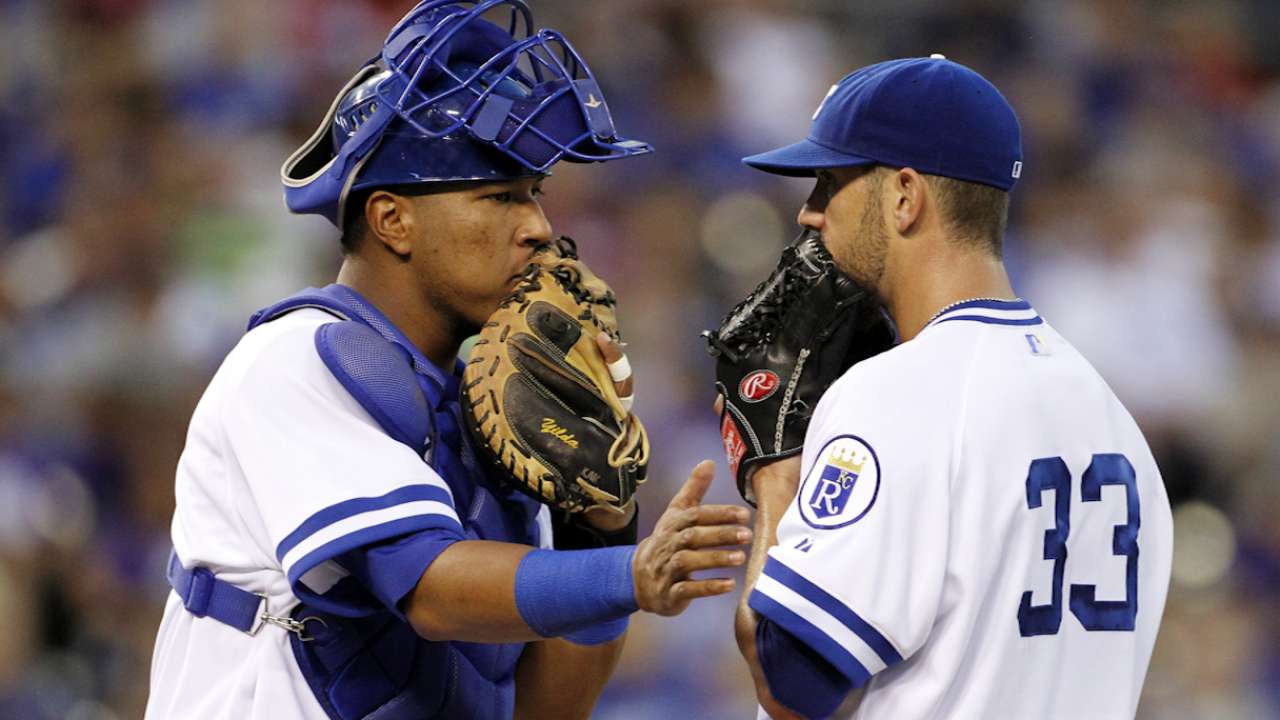 Q. Just talk about those two plays Lorenzo made and the defense you've had behind you all year.
JAMES SHIELDS: Oh, man. Nothing really surprises me anymore with these guys. These guys have been making plays like that all season long. To be able to step up in the playoffs the way they did this series is just amazing. It just shows you how athletic these guys are, and they really want it, man, and to be able to clutch up and make some catches like that. I tipped my cap to him after the inning was over just strictly because I'm a fan. I'm a fan of watching that. It's pretty special.
Q. You talked yesterday about how the crowd was a bit intimidating in the first game the first time you pitched, and tonight ‑‑
JAMES SHIELDS: I don't know if I used those words, but yeah?
Q. What about the crowd tonight?
JAMES SHIELDS: The crowd is the crowd. The crowd, it's an unbelievable atmosphere. It's an unbelievable atmosphere. This is a special time in this city right now, and they're enjoying this as much as we are. To be able to win in front of the home crowd is nice. I mean, this is the best atmosphere I've ever been a part of. To be able to do it in front of our fans is great.
Q. Your manager said you gave him exactly what he wanted from you. What did you think about it?
JAMES SHIELDS: I mean, the Angels gave me a grind tonight. I had to grind it out. They seem to do that. They're one of the best teams in the game. They got a bunch of good hitters one through nine in that lineup, and any hitter can do some damage. I was just fortunate enough to make some pitches when I needed to and runners in scoring position. Obviously those two catches that Cain made I think were huge, and I mean, it definitely was a grind, so I was glad to get it done.
Q. How big a boost was it for you when Alex cleared the bases there in the first?
JAMES SHIELDS: You know, I mean, I didn't really want to wake the beast over there with Trout and Pujols and all them, but Trout is a good hitter. He's more than likely going to be the MVP. Sometimes when you give up a home run in the first inning, these guys have done a great job of just answering the bell right back. We've done it the last two months. To have Gordo clear the bases on that definitely gave me a lot of confidence.
Q. You talked about your strikeouts but it seemed like every one of them were key with runners on. Talk about how you bear down with two strikes.
JAMES SHIELDS: I just grind it out, man, I grind it out. That's what this is all about. That's what this game is all about. That's what I'm about. I try to be a bulldog out there. Don Zimmer always told me I was a bulldog. He's a bulldog. I think this is what it's all about.
Q. Not necessarily this series, but have you had a chance to notice that this postseason it's been kind of a good period for hitters? There have been a lot of high scoring games, a lot of home runs.
JAMES SHIELDS: You know, I said it yesterday, and I'll say it again: This is the postseason; anything can happen. Bottom line, every pitch counts, every hit counts. I mean, guys just tend to lock in. You just never know what's going to happen. Hopefully you can go out there and do your job, take care of business, and that's the fun part about the postseason.
Q. What kind of a challenge does a team like Baltimore present?
JAMES SHIELDS: Big challenge. They just beat three Cy Young winners. You know, but we're not afraid of those guys. We're going to go out there and play our game. Obviously we're going to worry about it tomorrow. We're going to go ahead and celebrate tonight. Yeah, they've got some really good hitters in that lineup. I think we match up well against them. I think we've got a lot of speed. They hit the ball ‑‑ they hit the long ball.
We've just got to keep them at bay and hand it over to our bullpen. We'll see what happens, but we'll do some scouting on them tomorrow.
Q. With Baltimore getting the sweep today, how important was it for you guys to do the same thing so you got equal rest going into the series on Friday?
JAMES SHIELDS: You know, I think it's huge. I definitely think it's huge. Baltimore did their job and we had to get our job done tonight. I think it's huge, especially for our bullpen. I mean, our guys need a little bit of rest back there, and I think it's going to be big, definitely.
Q. How deceptively fast is Billy Butler?
JAMES SHIELDS: You know, I've been telling him to steal all season long. They don't hold him on. I've been telling him to steal all season long. I think Moose put a bunt down with the shift the other day, and now Billy is stealing bases, and I guess we've stolen a lot of bases this postseason, and he wanted to join everybody. I've seen some weird stuff happen in the postseason, and good for him, man. I'm glad he's doing it at the right time.