Mattingly stands behind pitching decisions in LA
Dodgers manager says there's nothing he would change from Games 1 and 2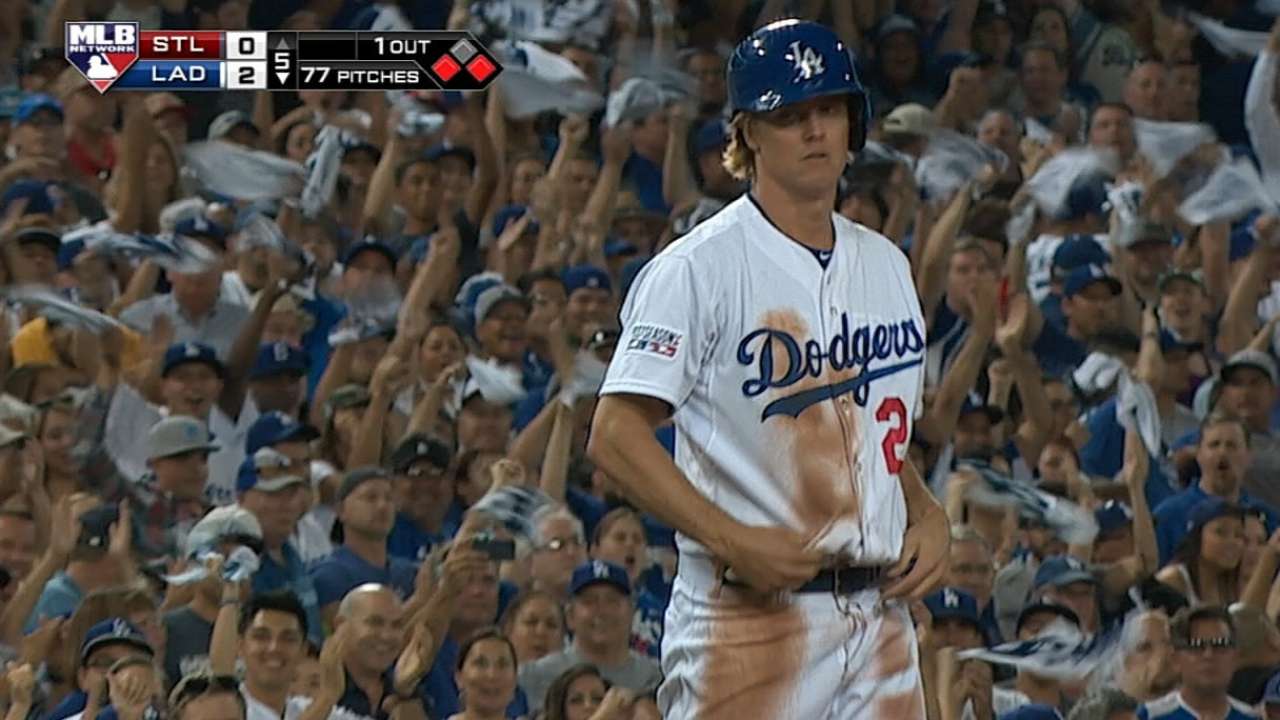 ST. LOUIS -- Dodgers manager Don Mattingly was philosophical on Sunday when asked about the media's second-guessing of his pitching decisions in the first two games of the National League Division Series.
Some thought Mattingly left Clayton Kershaw in too long in the seventh inning of Game 1, while some felt he took Zack Greinke out too soon in Game 2. Mattingly said the choices to him were obvious.
"It hasn't been that complicated. It just hasn't worked out very well, as much as anything," he said. "I think the first day with Clayton is a no-brainer for us. We would do it every time. Yesterday is the same. We know Zack. We're getting three lefties in a row, we've done it all year long. We trust that situation. It didn't work out yesterday. But there's nothing in there that we would change."
Mattingly even invoked the name of his managing mentor to explain how he shrugs off the criticism.
"I'm not a guy that's going to listen to the bloggers and all the stuff that goes on and everybody that calls in, because to me it's always the same," Mattingly said. "If I bring J.P. [Howell] in the other night and he doesn't get an out, it's, 'Why didn't you leave Kershaw in?' If you leave Kershaw in and he doesn't get the out, 'Why didn't you bring J.P. in?' If you bring J.P. in yesterday, 'Why didn't you leave in Greinke?'
"So it's really easy after the decision doesn't work, so I really don't pay attention to the noise. I still always remember, one of the guys that obviously I've learned a lot from Joe [Torre], he said, 'You're going to make a lot of decisions, and some of them don't work out. It doesn't mean it's a bad decision.' We make the best decisions we think are the right ones. The guy gets his outs, you look like you know what you're doing. If he doesn't get his outs, you look like you don't know what you're doing."
Ken Gurnick is a reporter for MLB.com. This story was not subject to the approval of Major League Baseball or its clubs.