Hot-hitting Hosmer hits another huge homer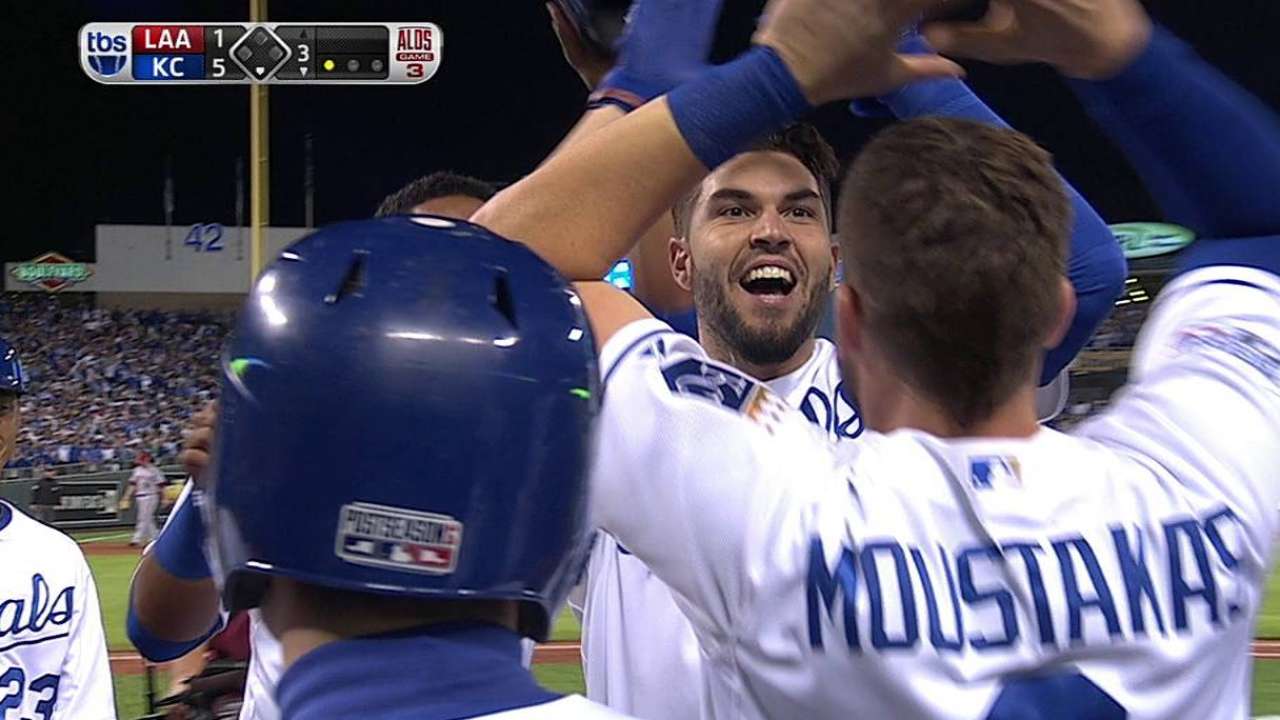 KANSAS CITY -- Eric Hosmer continued his scorching-hot postseason with a two-run home run in the third inning of Sunday's Game 3 of the American League Division Series, giving the Royals a commanding 5-1 lead.
Hosmer tomahawked a 2-0 offering from Angels left-handed reliever Hector Santiago over the left-center-field bleachers for his second blast in as many games.
Kansas City's first baseman contributed to his team's 4-1 win in Game 2 on Friday in Anaheim with a tie-breaking two-run home run in the 11th inning. Hosmer last homered in back-to-back games on July 9-10 this season.
Hosmer also had a hand in Tuesday's AL Wild Card Game victory, going 3-for-4 with an RBI.
Jackson Alexander is an associate reporter for MLB.com. This story was not subject to the approval of Major League Baseball or its clubs.