Nats take final turn at overcoming 0-2 division series deficit
Angels, Tigers swept out of postseason with Game 3 losses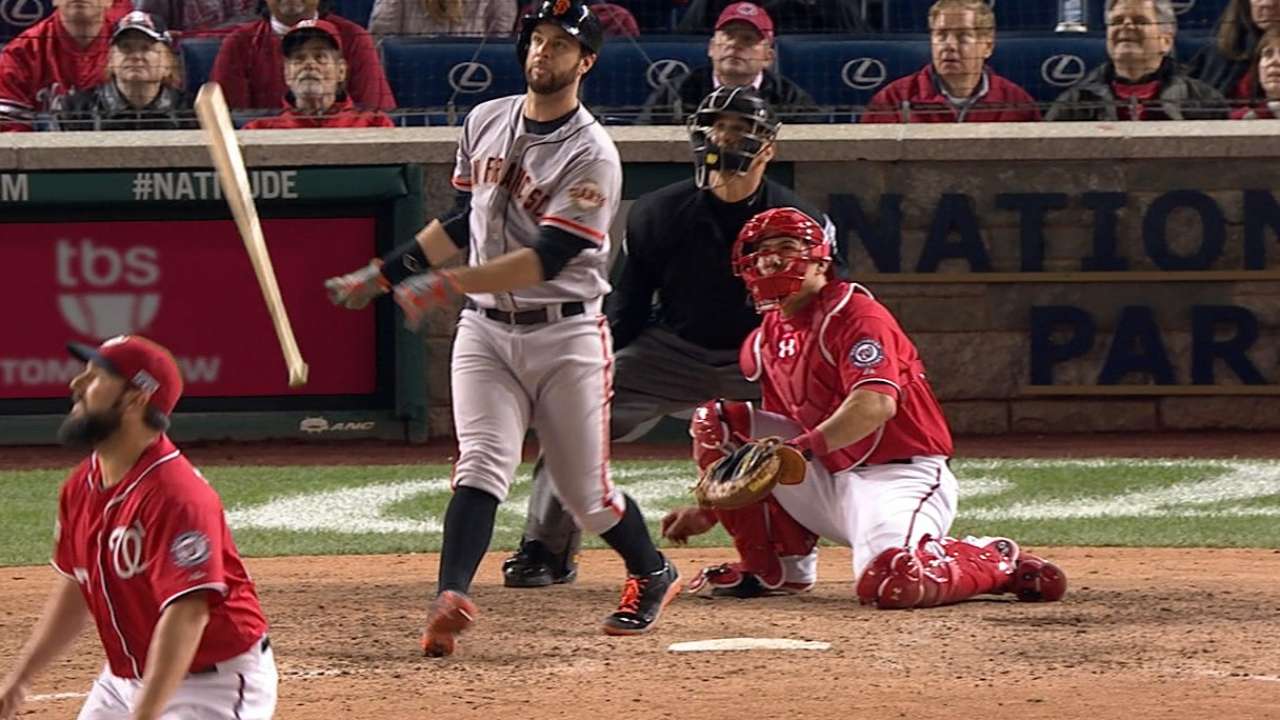 Three of the four Division Series this year started with a team taking a 2-0 lead, a deficit that has proven difficult to overcome through the years, but not insurmountable.
Since the Division Series began in 1995, five of the 47 teams that have fallen behind 0-2 have come from behind to eventually win the series. The Angels, who had the best regular-season record in the American League, didn't do it, swept by the Royals. Neither did the Tigers, swept by the Orioles.
The Nationals, who had the best regular-season record in the National League, will try to pull off this comeback -- beginning Monday night with Game 3 of the NLDS at San Francisco -- despite losing their first two games at home. The home team has dropped the first two games of the Division Series 17 times, and the series has ended in a sweep 11 times.
Only two have come back to win -- the Yankees did so against the A's in 2001 and went on to win the American League pennant. The Giants of 2012 dropped the first two games at home against the Reds before winning three straight and eventually the World Series.
"We were on the flip side of it two years ago," Giants catcher Buster Posey said. "Hopefully we, as a group, can take that as a learning experience and keep the pedal to the metal."
Of the 14 AL teams that have fell behind 0-2, just two have even forced Game 5 and eight were swept. That includes the Tigers, who were ousted from the postseason after losing to the Orioles on Sunday.
The last American League team to come back from down 0-2 was the 2003 Red Sox, who overcame the A's after losing the first two games in Oakland.
Jamal Collier is an associate reporter for MLB.com. This story was not subject to the approval of Major League Baseball or its clubs.