Giants confident turning to rookie Strickland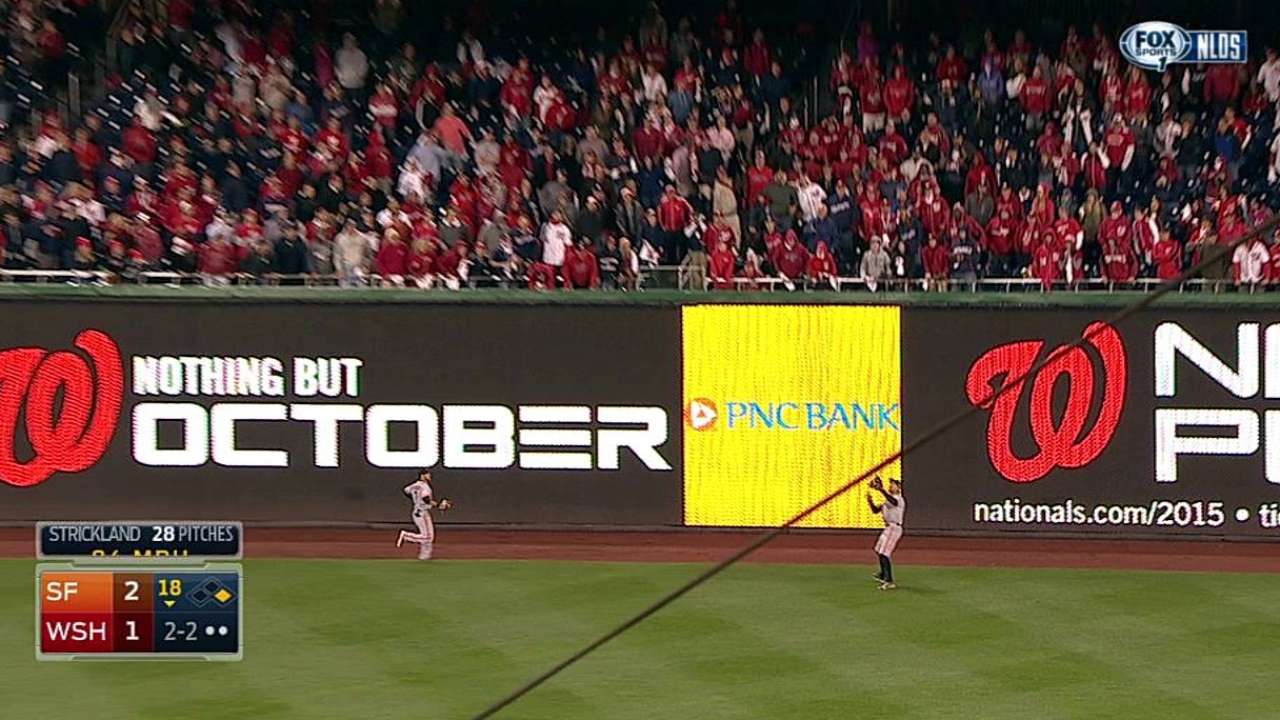 SAN FRANCISCO -- A day after rookie Hunter Strickland surrendered two home runs -- including a 445-foot moonshot by Bryce Harper -- in his first career postseason game, manager Bruce Bochy felt comfortable in opting to use the 26-year-old to close Game 2 of the Giants' National League Division Series against the Nationals.
That had just as much to do with scouting reports Bochy had received on Strickland's steady mental makeup as it did his flamethrowing physical abilities.
Bochy and the Giants liked what they heard of Strickland's cerebral side from manager Russ Morman and pitching coach Ross Grimsley at Double-A Richmond, as well as scouts, enough to call him up to the Majors directly from Double-A when rosters expanded in September.
The pair of home runs were the first Major League runs he allowed, after throwing seven shutout innings in the regular season. Strickland adjusted Saturday, relying a little less on his upper-90s fastball -- which was homered off twice Friday -- to seal the victory.
"We thought he could handle it, and he's done very well with that, starting from day one," Bochy said Sunday afternoon. "That allowed me to use [closer Santiago] Casilla early, knowing I had him [Strickland] in my back pocket, so I had no problems bringing him in any situation."
Ryan Hood is an associate reporter for MLB.com. Follow him on Twitter @ryanhood19. This story was not subject to the approval of Major League Baseball or its clubs.