After long relief, Petit won't be used in Game 3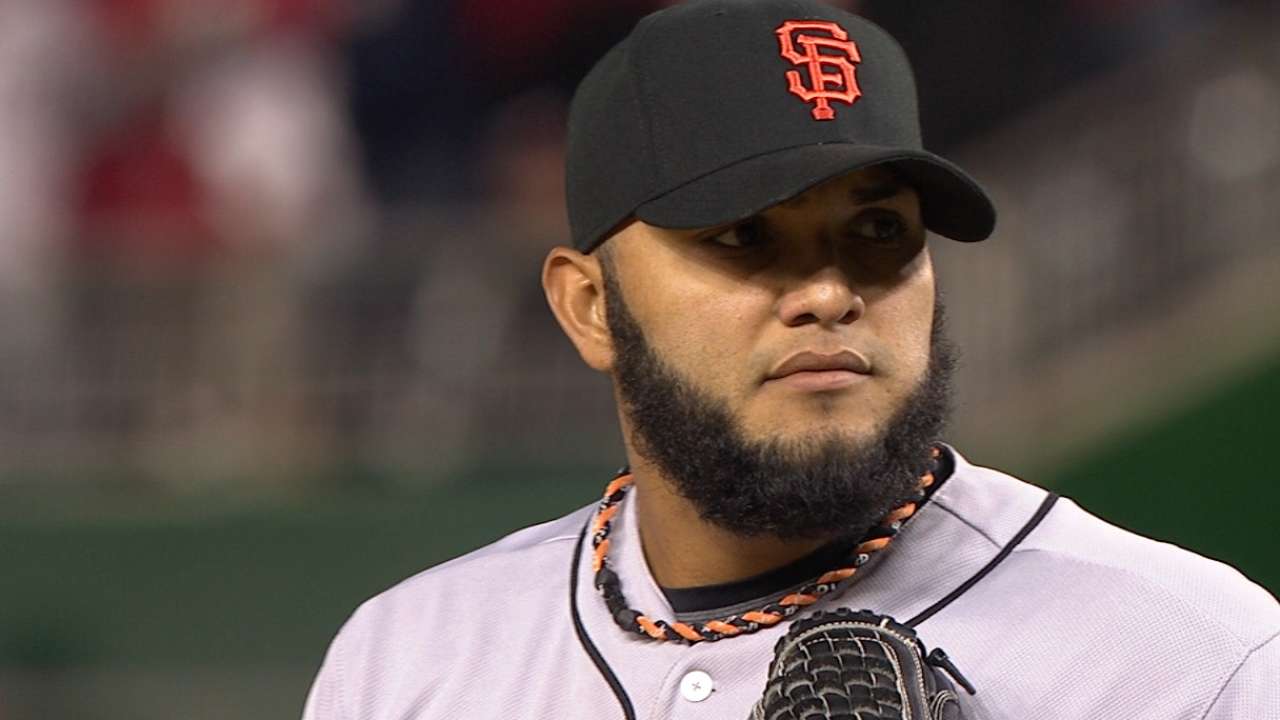 SAN FRANCISCO -- Yusmeiro Petit was one of a handful of heroes in Game 2 for the Giants with his six innings of shutout relief, but he won't have the opportunity to contribute much in Game 3 of the National League Division Series on Monday at AT&T Park (2 p.m. PT on MLB Network).
Manager Bruce Bochy said at a press conference Sunday that Petit would not be available to pitch Monday, but that if needed, he could pitch in a potential Game 4 on Tuesday.
"He probably would tell me he could give us an inning tomorrow, but I'll stay away from him," Bochy said Sunday.
Petit, who bounced between roles as a long reliever and spot starter during the regular season, allowed just one hit and struck out seven in six shutout innings Saturday.
Worth noting
• After playing an 18-inning affair that was the longest postseason game in Major League history, Bochy canceled the Giants' workout at AT&T Park on Sunday.
"I gave them a day off, and I really didn't want them to come to the park," Bochy said. "Just get a break. They played 18 innings. Plus, we played in Pittsburgh. I mean, that was a road trip that we were on."
• The Giants have won two of the last four World Series titles, but they've only clinched one of those six postseason series (2012 NL Championship Series against the Cardinals] at AT&T Park. They have the opportunity to add a second home celebration Monday.
"It's going to be a little different tomorrow [at AT&T Park], and these guys know it, from 2010 and 2012," Bochy said Sunday. "I know they are looking forward to coming out here."
Ryan Hood is an associate reporter for MLB.com. Follow him on Twitter @ryanhood19. This story was not subject to the approval of Major League Baseball or its clubs.