Reliever Herrera says he's available for Game 3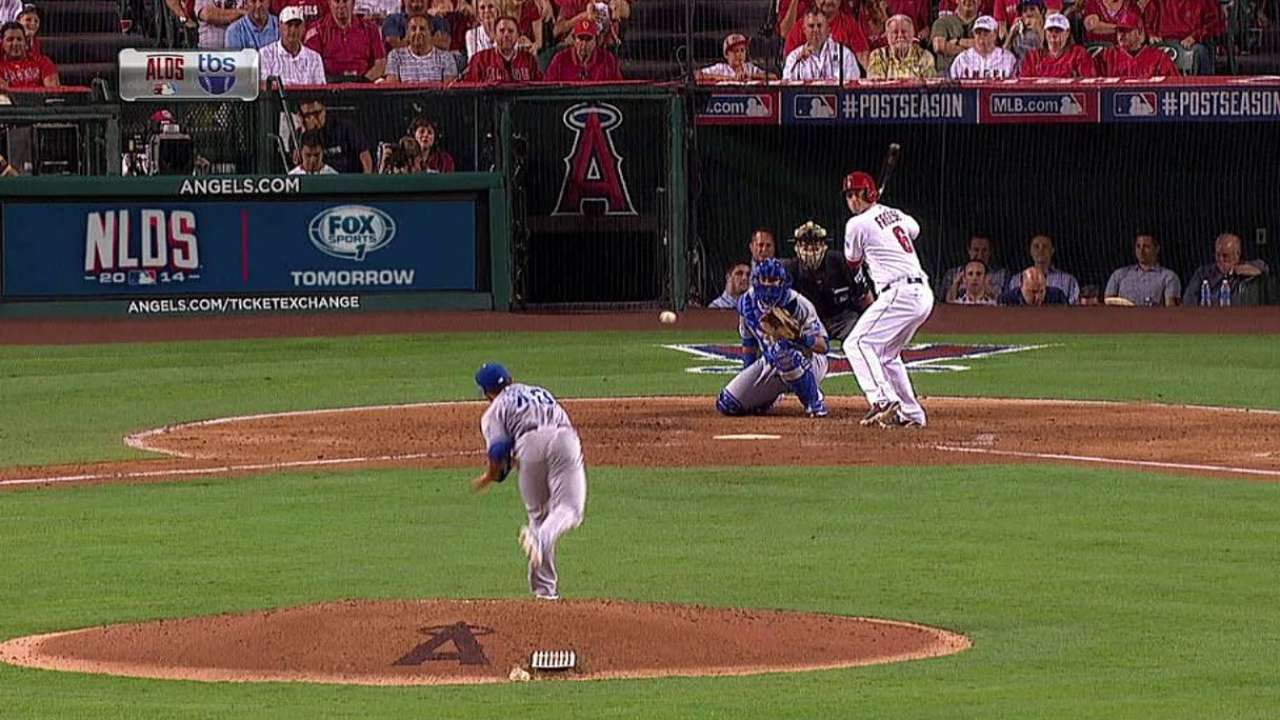 KANSAS CITY -- Royals reliever Kelvin Herrera said he's ready to pitch in Game 3 of the American League Division Series tonight against the Angels.
"I threw and it felt normal," Herrera said during batting practice before the game. "I'm good to go tonight."
He had thrown in the bullpen earlier on Sunday afternoon. Herrera also had a throwing session during Saturday's workout that went well.
Herrera developed a tight right forearm while walking the only batter he faced in Game 1 of the ALDS on Thursday night. He was taken out immediately and wasn't available for Game 2 on Friday.
The hard-throwing right-hander has developed into the Royals' seventh-inning specialist, setting the table for Wade Davis in the eighth and Greg Holland in the ninth.
Dick Kaegel is a reporter for MLB.com. This story was not subject to the approval of Major League Baseball or its clubs.