Orioles benefit from review as Tigers denied run
On bang-bang play in the second, out call on Romine's bunt stands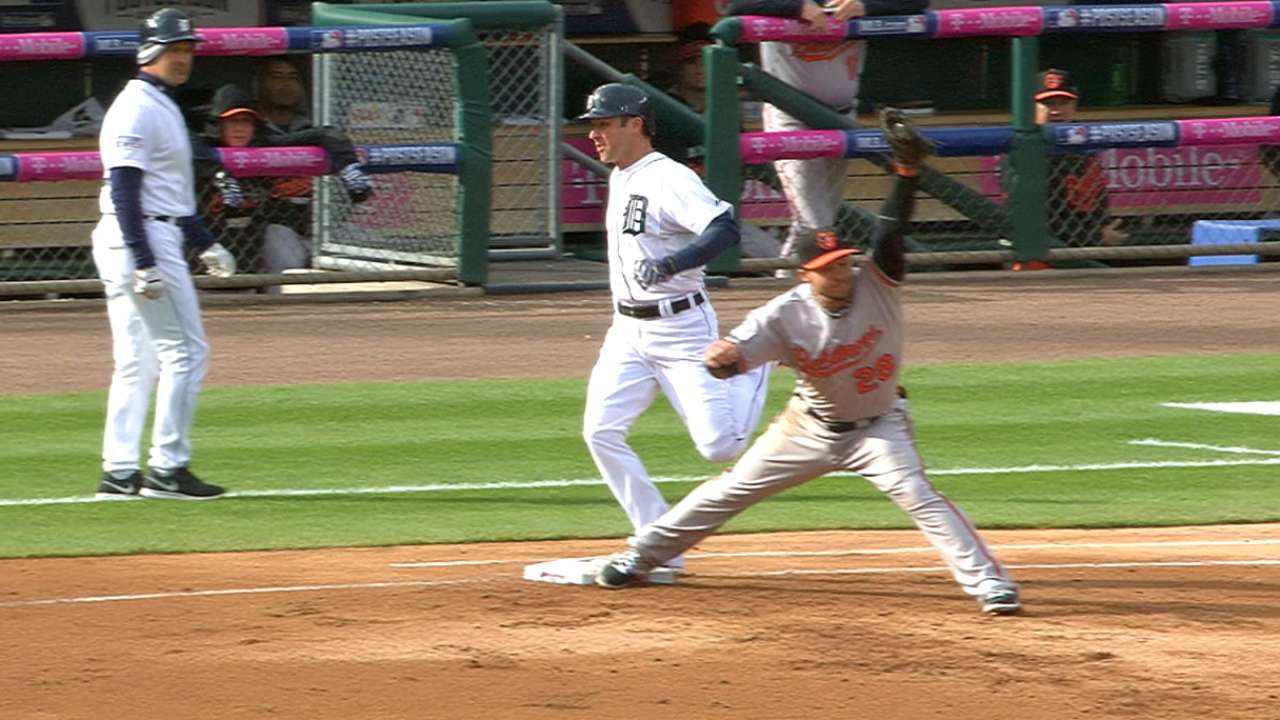 DETROIT -- Looking to give left-hander David Price an early lead over the Orioles, the Tigers challenged an out call at first base that ended the second inning of Game 3 of the American League Division Series on Sunday afternoon at Comerica Park, but the call on the field stood.
With Tigers catcher Alex Avila at third base and two outs on the board, shortstop Andrew Romine dropped a bunt toward Orioles second baseman Jonathan Schoop.
As Romine raced toward first, Schoop made a nice scoop and flung the ball to first baseman Steve Pearce in one motion. Pearce caught the ball almost right as Romine's outstretched right foot landed on first base while Avila was scoring from third.
First-base umpire Jim Wolf ruled Romine out, drawing Tigers manager Brad Ausmus out of the dugout to challenge the call. After a two-minute, 28-second review, the call on the field stood.
"I'm not sure what they saw. I know it's a tough play," Ausmus said during a mid-game interview on the TBS broadcast. "I don't understand the reasoning for not calling Romine safe, but we'll move on."
As a result, Ausmus lost his challenge for the rest of the game, which remained scoreless.
Adam Berry is a reporter for MLB.com. Follow him on Twitter at @adamdberry. This story was not subject to the approval of Major League Baseball or its clubs.