No changes to Royals' lineup for Game 3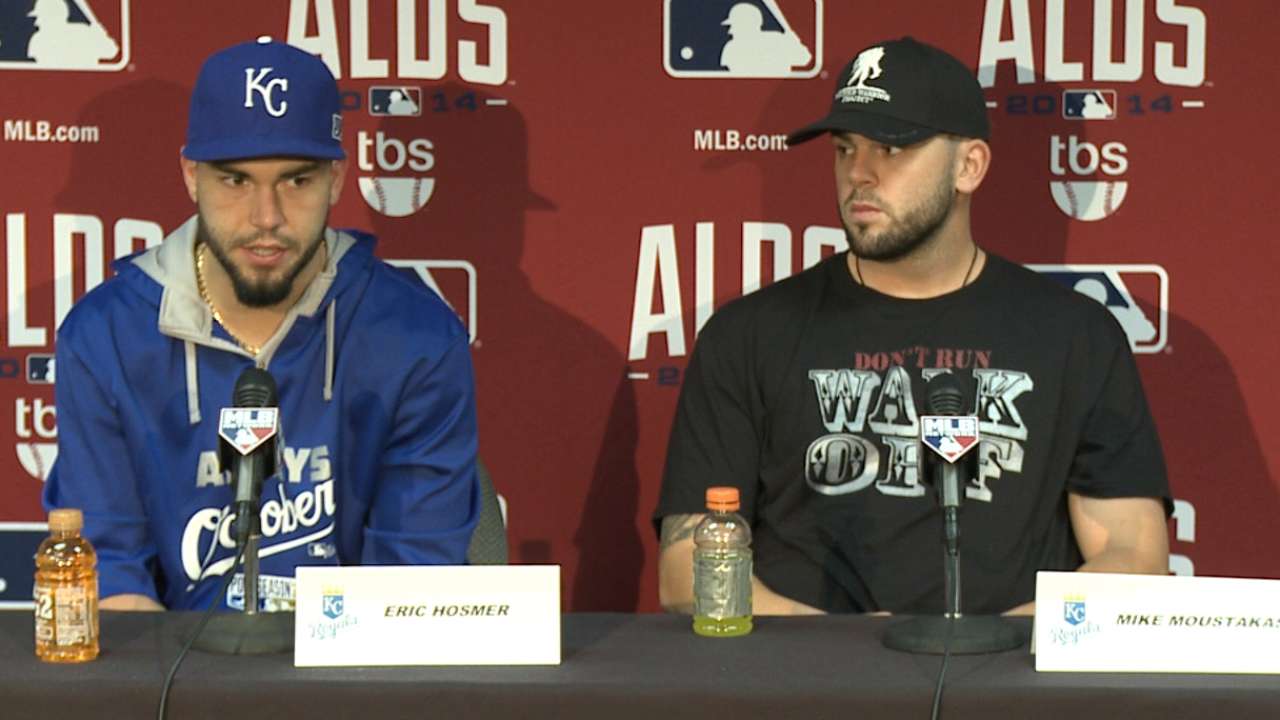 KANSAS CITY -- When you're hot, you're hot. So why change your lineup?
Royals manager Ned Yost didn't for Game 3 of the American League Division Series tonight at 6:30 p.m. CT against the Angels (watch on TBS). Kansas City leads the ALDS, 2-0.
It's the standard that he's been riding since Sept. 13, when he opted for speed at the top. When Yost finds something that works, he tends to stick with it unless forced to change by injury or a deep slump.
This lineup, with a few late substitutions, has brought him a record three straight extra-inning victories in the playoffs.
Whether the magic can work against Angels starter C.J. Wilson is another matter. In his seven career starts against the Royals, Wilson is 4-0 with a 3.18 ERA.
Omar Infante has worked over Wilson in the past, going 7-for-15 (.467). Lorenzo Cain is 4-for-7 (.571) and Nori Aoki is 3-for-5 (.600) against him.
Josh Willingham is 9-for-27 (.333) with three homers and seven RBIs against Wilson, but Yost opted to stick with Billy Butler at designated hitter. Butler is 4-for-19 (.211) with one homer against Wilson.
Nobody else has had much success against the left-hander. Alex Gordon is 4-for-16 (.250); Alcides Escobar is 1-for-12 (.083); Eric Hosmer is 2-for-11 (.182); Mike Moustakas is 1-for-5 (.200) with a homer; Salvador Perez is 0-for-3.
The Royals' lineup:
Alcides Escobar, SS
Nori Aoki, RF
Lorenzo Cain, CF
Eric Hosmer, 1B
Billy Butler, DH
Alex Gordon, LF
Salvador Perez, C
Omar Infante, 2B
Mike Moustakas, 3B
James Shields, P
Dick Kaegel is a reporter for MLB.com. This story was not subject to the approval of Major League Baseball or its clubs.