Oct. 5 Gonzalez pregame interview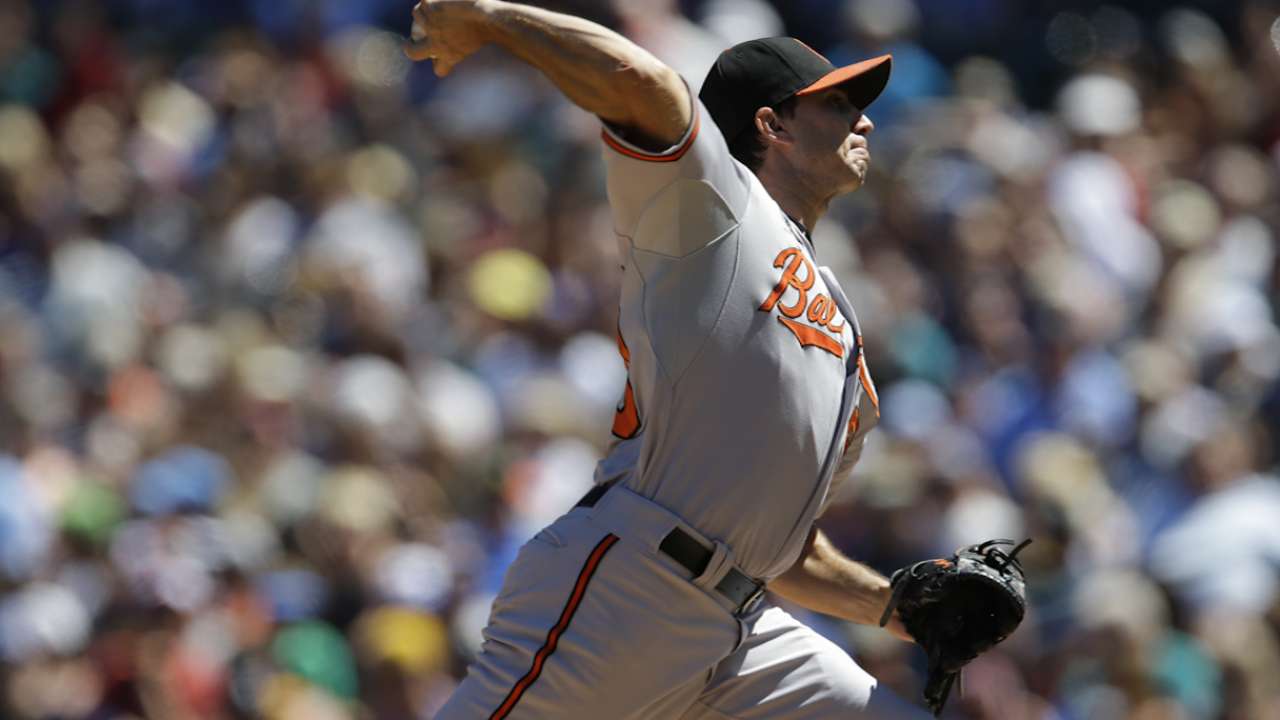 THE MODERATOR: Questions for Miguel, right here.
Q. Miguel, how do you react when you found out that you were going to start Game 4, if there was to be one, rather than Game 3?
MIGUEL GONZALEZ: Everyone knew that Tillman was the one that was going to pitch the first game, and then after that we, didn't know who was going to be after.
I wish the best for Bud. I know he did a great job this season, so I'm happy for him, and I'm going to root for him.
Q. Miggy, how much do you draw on your playoff experience, pitching against the Yankees in the ALDS? How much will that help you when you take the mound tomorrow?
MIGUEL GONZALEZ: You know, I pitched in playoffs in Mexico, and I was fortunate to pitch against the Yankees in 2012, so I think it's going to be not as stressful as it was my first time. But I know what to expect, and what to do out there.
Q. I know as a pitcher you so badly want the ball and that's your job, give me the ball, I want to go out and pitch. But today, is it weird hoping you don't pitch tomorrow? Is it a strange situation?
MIGUEL GONZALEZ: It is. It is. Like I said, I'm rooting for my boys every time we're out there, and hopefully if we do clinch today, I'm going to be excited no matter what. There is always going to be more. I'm going to get my opportunity when it comes.
Q. It's been a while since you've been able to face this team. Do you draw on the early season experience or do you base it more on what you've been seeing in Games 1 and 2? And what you will see tonight from this Tigers' squad?
MIGUEL GONZALEZ: I pitched against them the second series, which was here, and it was really cold. Nothing like it is now. I know I had my ups and downs at the beginning of the season, and then toward the end, feeling a lot better.
So I'm confident. And I'm just going to go out there and do what I do best.
THE MODERATOR: Okay, thank you very much.