Close calls have long-range effect on Cards' loss
Grichuk's missed catch, Wong's missed tag add up to crucial two-run inning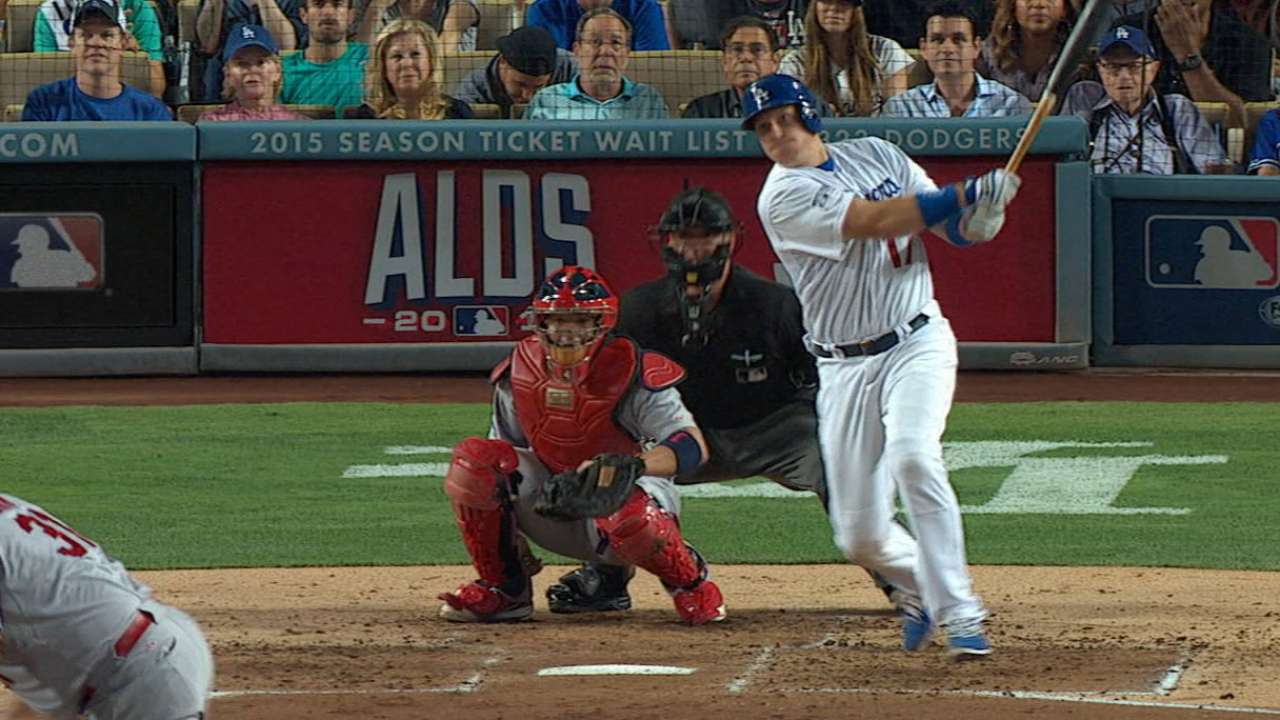 LOS ANGELES -- With Game 2 of the National League Division Series locked in a scoreless draw, an early two-run Dodgers advantage came down to a matter of inches.
A just-missed fly ball in right-center and an overturned call made the difference between a scoreless game and a two-run deficit for the Cardinals in the third inning of their eventual 3-2 loss.
"We had some chances, and you can't really pin it on one thing," manager Mike Matheny said. "But in games like this, with pitchers going at it like that, usually the little things do add up quick."
In the third, Dodgers catcher A.J. Ellis led off with a deep double to right-center, just beyond the outstretched glove of right fielder Randal Grichuk, who crashed into the wall as the ball ricocheted.
"I definitely feel like that ball should have been caught," Grichuk said. "I took my eye off it at the last second to pick up where [center fielder Jon Jay] was at, and it kind of threw me off my route a little bit. That ball has to be caught."
Moments later, with runners at the corners and no outs, Dee Gordon hit a grounder fielded by second baseman Kolten Wong, who applied the tag on Zack Greinke before making the toss to first to complete a double play.
But the Dodgers challenged, and the call was quickly overturned. Replays showed Wong did tag Greinke, but the ball was in his right hand, not his glove, at the time.
"I knew I didn't get him; my main focus was keeping Gordon off first base," Wong said. "You definitely want to take the chance having the pitcher run than having [Gordon] run, especially a guy who led the league in stolen bases. When [Greinke] made that move to jump out of the way, I tried my best to tag him. I knew I wanted to get Gordon out first."
Ellis reached home safely on the play, and Greinke would come around to score a second run two at-bats later when Adrian Gonzalez knocked a line-drive single to center.
"That's kind of one of those funny plays that probably isn't caught without the replay system right now," manager Mike Matheny said. "It ended up coming around and not just costing us extra pitches, but ended up costing a run."
Chad Thornburg is a reporter for MLB.com. This story was not subject to the approval of Major League Baseball or its clubs.