Oct. 4 Brandon Belt postgame interview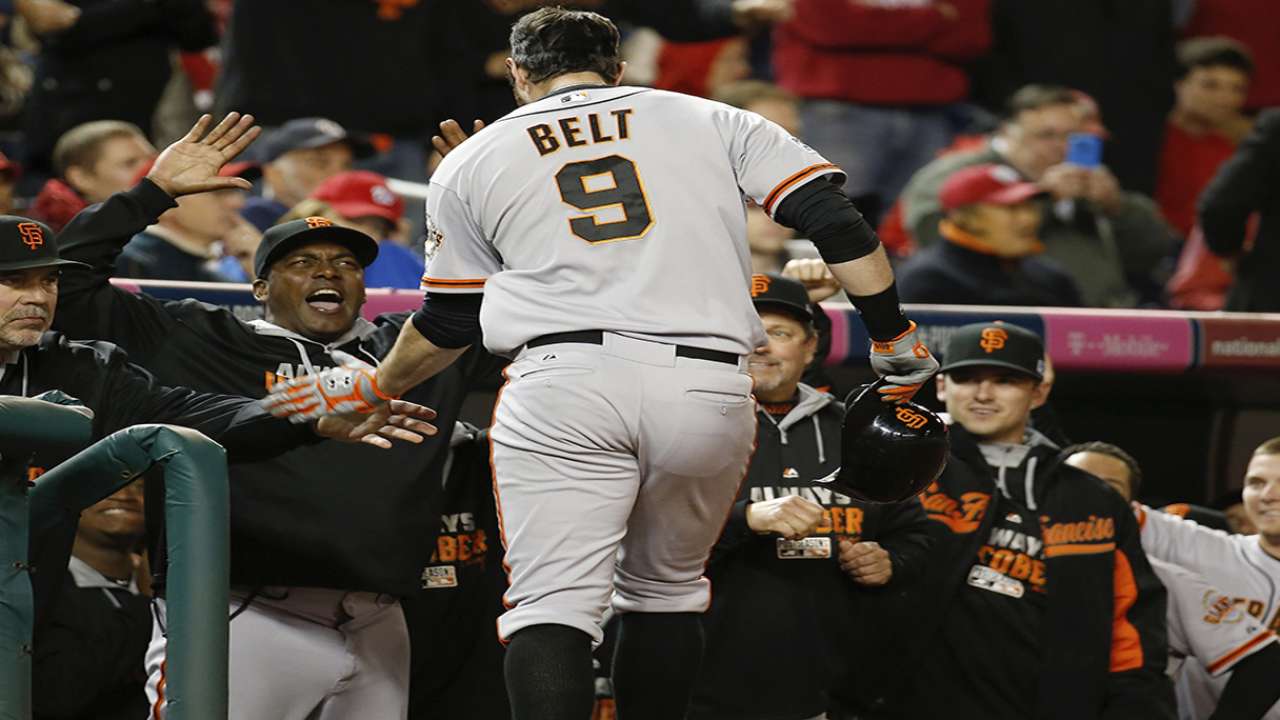 Q. Bochy said in these situations that it is tough a lot of times for players to maintain their concentration. How tough was it for you to stay focused in that long of a game?
BRANDON BELT: It was tough at times. That is something I had to kind of figure out before the last at‑bat. I knew I wasn't having great at‑bats the entire game. It wasn't sticking with the game plan that I had in the previous five or six games. I just had to restart a little bit. Say, hey, we're going up here looking for a good at‑bat. We're not necessarily trying to get a good result. Just get a good at‑bat, and whatever happens happens.
I just wanted to get on base for the guys behind me. "Get 'em on, get 'em over and get 'em in." Fortunately, I put a good enough swing on it. It went out of the ballpark.
Q. How did you feel emotionally rounding the bases?
BRANDON BELT: This is awesome. It is a great feeling. It is something you dream about your entire life. I am very fortunate I was able to experience it. I was relieved at the same time. It was really cold out there at one point. You know, we were, I knew everybody battled their butt off. The pitching staff did an amazing job.
So, I mean, I wanted to go out there and do what I could to help the team win at that point. Thankfully, it went over.
Q. From your perspective, how did Petit look? Besides you, he really carried the club.
BRANDON BELT: He did amazing. I don't even know what you could say. It was just awesome. He did what he had done all year, I guess. I mean, he kept hitters off balance. They could never seem to put the good part of the bat on the ball.
You can't say enough about what he did. He kept us in that ballgame. Just like everybody else, battled his butt off there. Did an amazing job.
Q. I know you don't want to get too overconfident with the team up 2‑0. What is your mindset into going back home?
BRANDON BELT: I think we are confident with Bum on the mound on Monday. Definitely not taking it for granted. We have seen teams come back down 0‑2 and win the series. We are going to go in there and try to play our best baseball. If we don't, they will take advantage of it. That is what we will do.