Wong brings maturity into first postseason start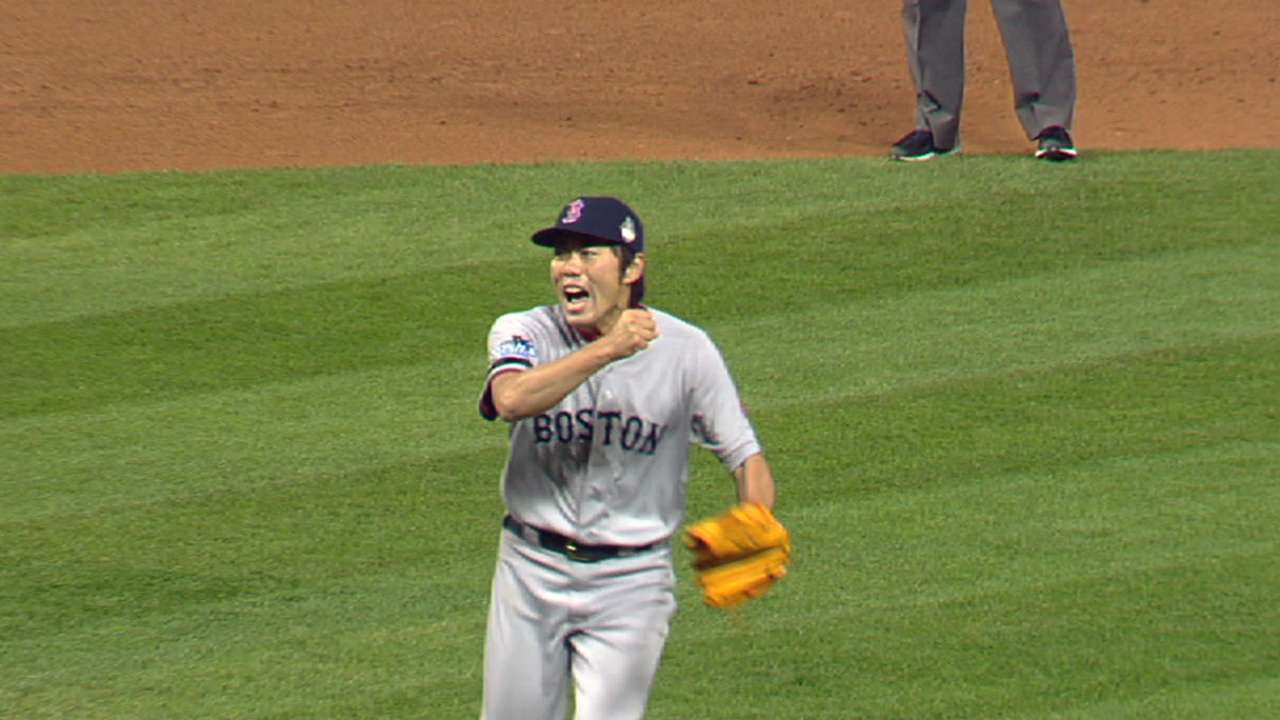 LOS ANGELES -- The last time Kolten Wong played in a postseason game it ended in heartbreak.
The Cardinals rookie entered Game 4 of last year's World Series against the Red Sox in the ninth inning as a pinch-runner. There were two outs on the board and Carlos Beltran was at the plate, representing the tying run. Wong strayed a little too far from first, slipped as he tried to get back on closer Koji Uehara's throw over and was picked off, ending the game for a 4-2 loss.
Afterward, an emotional Wong called the moment among the most difficult of his baseball career. Nearly one year later, on the verge of making his first career postseason start, Wong insists that World Series blunder is far from his mind.
"Everyone gets picked off. It's not the first time it's ever happened, it won't be the last," Wong said. "I definitely have learned from it, though, and I understand what happened. Then again, I definitely moved on from then, and I'm excited to be back [in the postseason] again."
That ability to put a mistake behind him is one of the most notable ways Wong has grown throughout his rookie year. Last year, he said, his emotions would often get the better of him.
"When I would fail, I took it to heart," Wong said. "This year, I learned that this game is so long and there's so many games that you got to understand that, after every at-bat, you just gotta wash it and go into the next."
"We have seen Kolten make some huge strides, where maybe a play didn't go right defensively, he walks into the box and he's able to turn the page," manager Mike Matheny said. "But that just comes in time."
Wong is facing a significantly expanded role this postseason. He started 100 games for the National League Central champs this season, and while he didn't play in Game 1 of the NL Division Series against left-handed Dodgers ace Clayton Kershaw, he'll likely be a fixture in the St. Louis lineup against right-handed starters this October.
And even though increased playing time and exposure may bring more opportunity for mistakes, a more mature Wong believes he's better equipped to handle the spotlight.
"Baseball is a tough game," Wong said. "To succeed in this game is failing seven out of 10 times. You're still succeeding. You understand how to just turn the page and not let things affect you. I think that's when you start growing and become a better player."
Chad Thornburg is a reporter for MLB.com. This story was not subject to the approval of Major League Baseball or its clubs.