Wainwright unlikely to pitch in Game 4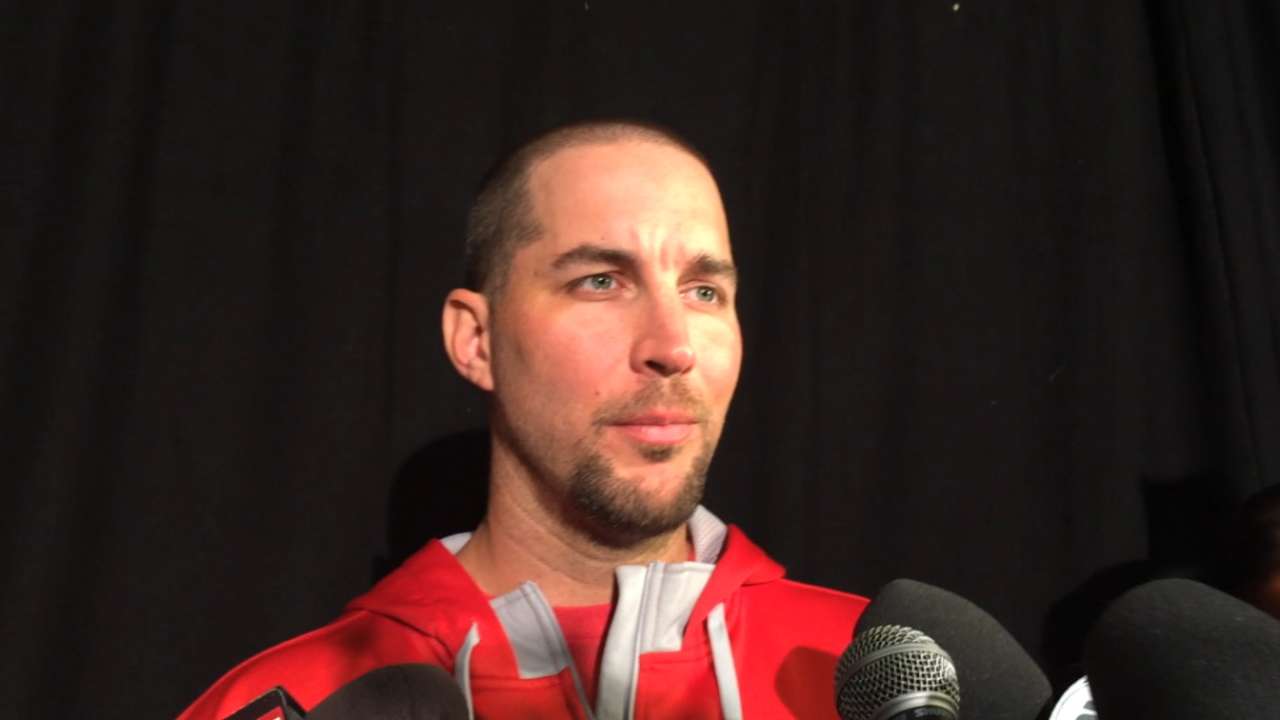 LOS ANGELES -- Cardinals manager Mike Matheny said Saturday that it's unlikely Adam Wainwright would pitch in Game 4 of the National League Division Series next week.
Wainwright started Game 1 on Friday and allowed six earned runs over 4 1/3 innings in an eventual 10-9 Cards win over the Dodgers. Matheny said the Cardinals ace has been pitching through some arm issues and, while he wouldn't rule it out, said it's "not highly likely" Wainwright will start the game on short rest.
"I never want to hem ourselves in here and say that we won't do something," Matheny said, "but I think with what we saw yesterday and how hard he's had to push so far down the stretch here, I think it would be a pretty good stretch to see him go on short rest.
"But stranger things have happened, and we trust him as much as we trust anybody on our club to be a real good evaluator of himself and know when he needs extra time or if he's ready to go."
Once the Cardinals clinched the NL Central, Wainwright skipped his final regular-season outing, a decision Matheny said was made on Wainwright's recommendation.
"It was very clear that if he could have the rest, he needed it," Matheny said. "Which just tells you what he's been pitching with, because this guy, he loves to pitch, never afraid of work. But when he answers like that, there's usually something going on. ... He won't get up here [and ever] use that as an excuse, but the guys in that clubhouse know that he's been grinding."
Wainwright dealt with tendinitis in his right elbow during the regular season. Though an MRI revealed no structural damage, the injury caused him to skip one start in June as a precautionary measure.
Chad Thornburg is a reporter for MLB.com. This story was not subject to the approval of Major League Baseball or its clubs.