Royals-Angels Game 2: Did you know?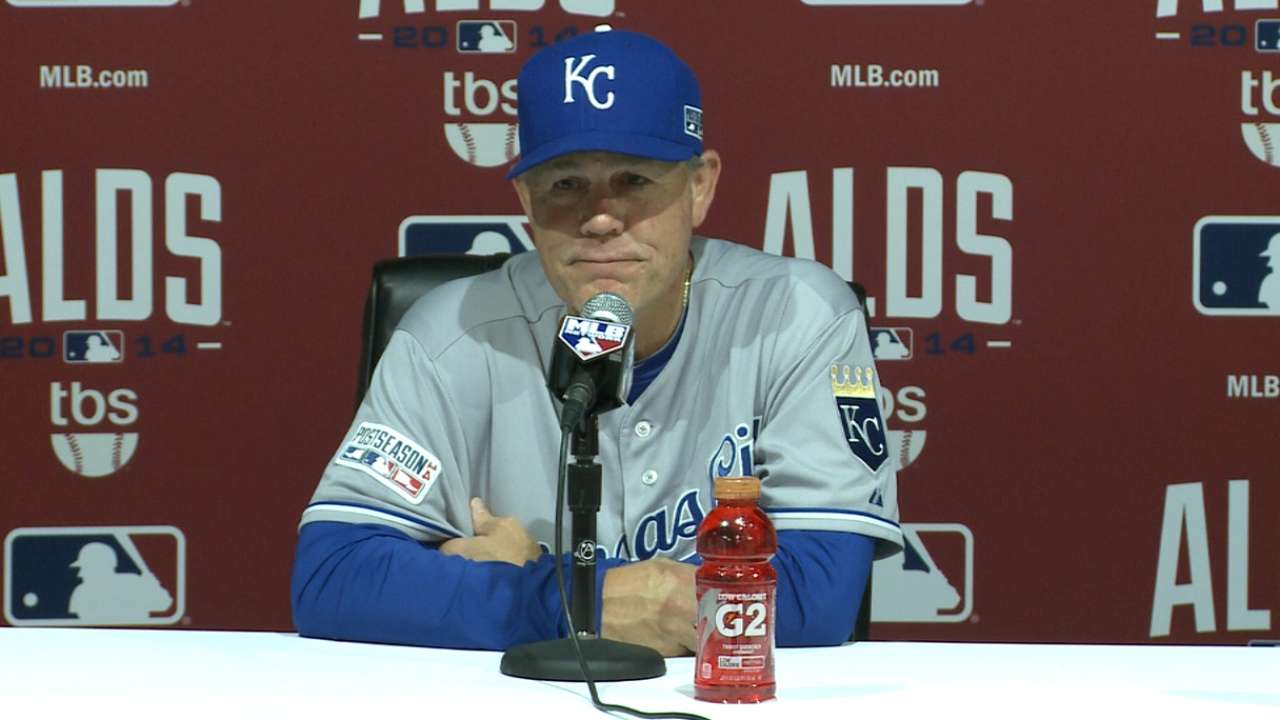 KANSAS CITY -- The Royals won Game 2 of the American League Division Series in nearly the exact way they won Game 1. On Friday, Kansas City used a two-run home run by Eric Hosmer in the 11th inning to break a 1-1 tie in the 4-1 win over the Angels. A night earlier, Mike Moustakas also broke a tie in the top of the 11th with a solo homer in the 3-2 victory at Angel Stadium.
Here's how they did it:
The Royals set a postseason record with their third straight extra-inning win, and extended their playoff winning streak to six games, dating back to the 1985 World Series.
Kansas City hit one home run during its 12 regular-season extra-inning games. The Royals have two extra-inning dingers in their last two games.
Hosmer capped a 3-for-4 night with his majestic shot. His postseason slash line sits at .545/.667/.1000 in three games.
Brandon Finnegan collected his first career MLB win by pitching a scoreless 10th inning. He's the only rookie pitcher in Royals history to win a playoff game.
Rookie starters Yordano Ventura (Royals) and Matt Shoemaker (Angels) did their part, keeping the game tied at 1 until the bullpens took over. Ventura lasted seven innings, while Shoemaker went six. Shoemaker did not issue a free pass, and he has not walked a batter since Sept. 5.
Albert Pujols drove in Los Angeles' only run with a sixth-inning single to right. His 89th career postseason hit moved him into a tie for seventh place all time with David Justice.
The Royals are becoming familiar with tight scores, as 31 of their 34 postseason innings have ended with one run or fewer separating Kansas City and the opposition.
Jackson Alexander is an associate reporter for MLB.com. This story was not subject to the approval of Major League Baseball or its clubs.