Yost keeps Royals lineup the same for Game 2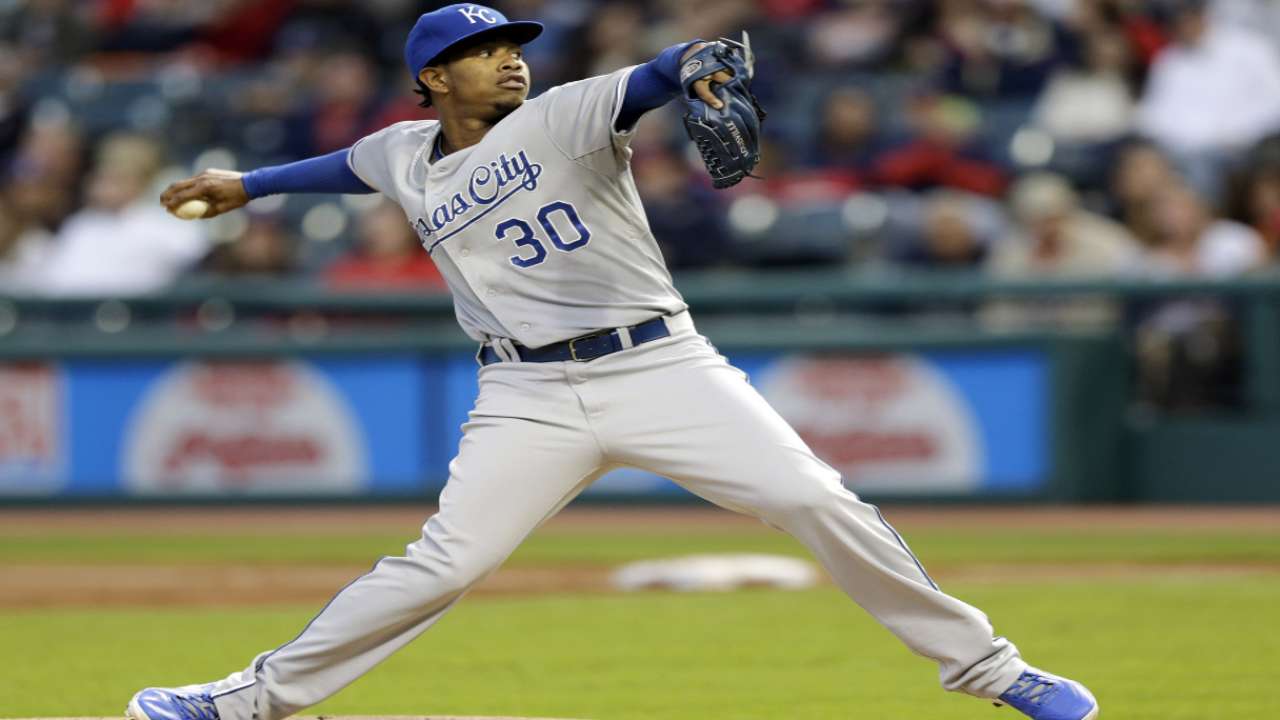 ANAHEIM -- No sense in changing something when it's working so Royals manager Ned Yost stayed with the same lineup for the second game of the American League Division Series on Friday night.
That lineup features speed at the top -- Alcides Escobar, Nori Aoki and Lorenzo Cain -- with more muscle after that, starting with Eric Hosmer, Billy Butler and Alex Gordon.
There's some RBI potential, too, in the 7-8-9 spots with Salvador Perez, Omar Infante and Mike Moustakas. Matter of fact, Infante drove in the Royals' second run with a sacrifice fly and Moustakas homered for the game-winner in the 11-inning, 3-2 opening victory over the Angels on Thursday night.
This is the basic lineup that Yost has been using since Sept. 13 and it got him nine victories in 15 games at the end of the regular season and wins in the first two postseason games.
The Royals' lineup:
Alcides Escobar, SS
Nori Aoki, RF
Lorenzo Cain, CF
Eric Hosmer, 1B
Billy Butler, DH
Alex Gordon, LF
Salvador Perez, C
Omar Infante, 2B
Mike Moustakas, 3B
Yordano Ventura, P
Dick Kaegel is a reporter for MLB.com. This story was not subject to the approval of Major League Baseball or its clubs.