Tale of the Tape: Cards-Dodgers, Game 2
A breakdown of righties Lynn, Greinke for their NLDS matchup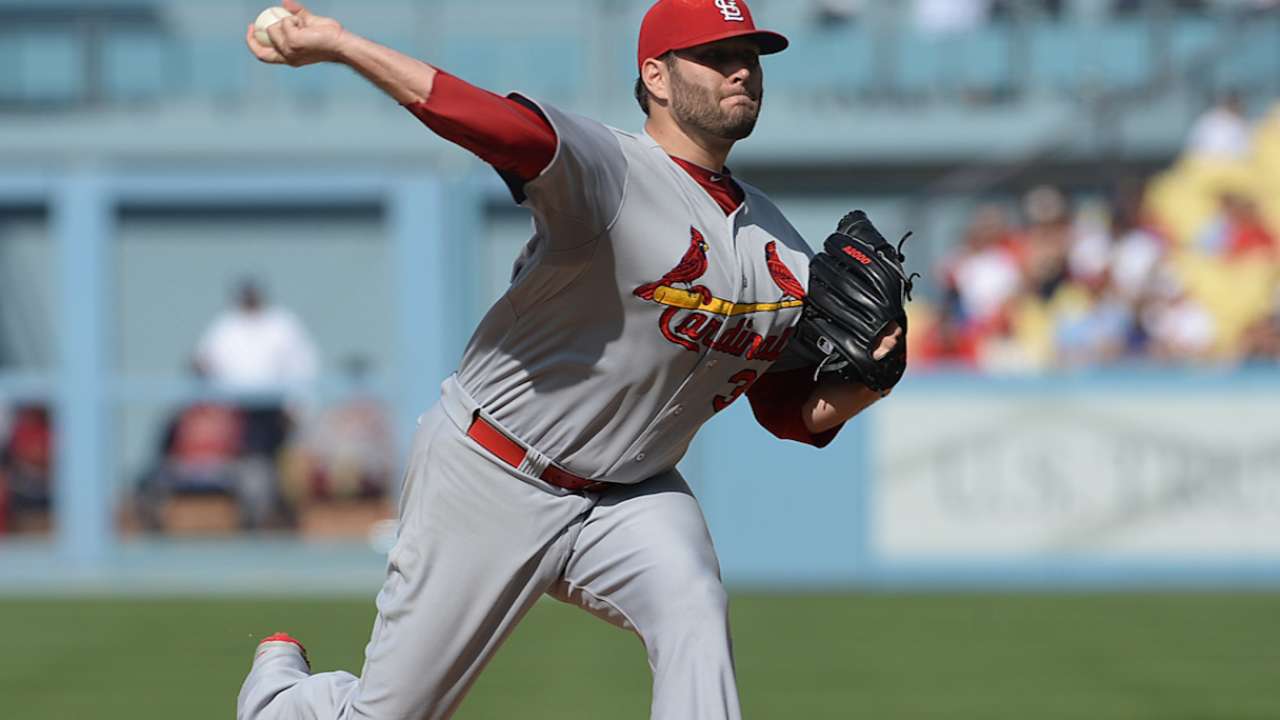 Lance Lynn, Cardinals
Against the Dodgers
2014: 2 GS, 1-1, 9.00 ERA
Career: 5 GS, 3-1, 4.50 ERA
Loves to face: Hanley Ramirez, 2-for-10, 6 K
Hates to face: Yasiel Puig, 4-for-6, 3 BB
Game breakdown
Why he'll win: Lynn has been as consistent as they come for St. Louis. He allowed three earned runs or fewer in 29 of his 33 starts this season.
Pitcher beware: Lynn gave up nine runs (eight earned) in eight innings vs. L.A. in the regular season, though he was limited in one start by a blister on his hand.
Bottom line: Lynn has put together some impressive regular-season campaigns. Now he just needs to carry that over into the postseason.
Zack Greinke, Dodgers
Against the Cardinals
2014: 2 GS, 1-1, 3.55 ERA
Career: 14 G, 12 GS, 9-4, 3.17 ERA
Loves to face: Jhonny Peralta, 11-for-48, 8 K
Hates to face: Matt Holliday, 12-for-37, 2 HR
Game breakdown
Why he'll win: Greinke was unbeaten in his last eight starts of the regular season, posting a 5-0 record and a 2.34 ERA in that span.
Pitcher beware: Greinke's numbers have dropped off in the postseason. He's 2-2 with a 4.30 ERA in six career October starts.
Bottom line: Greinke was especially effective at Dodger Stadium this year, going 10-2 with a 2.55 ERA. He has lost just four home starts since joining L.A. in 2013.
Chad Thornburg is a reporter for MLB.com. This story was not subject to the approval of Major League Baseball or its clubs.