Pep rallies, festivities set for NLDS at Busch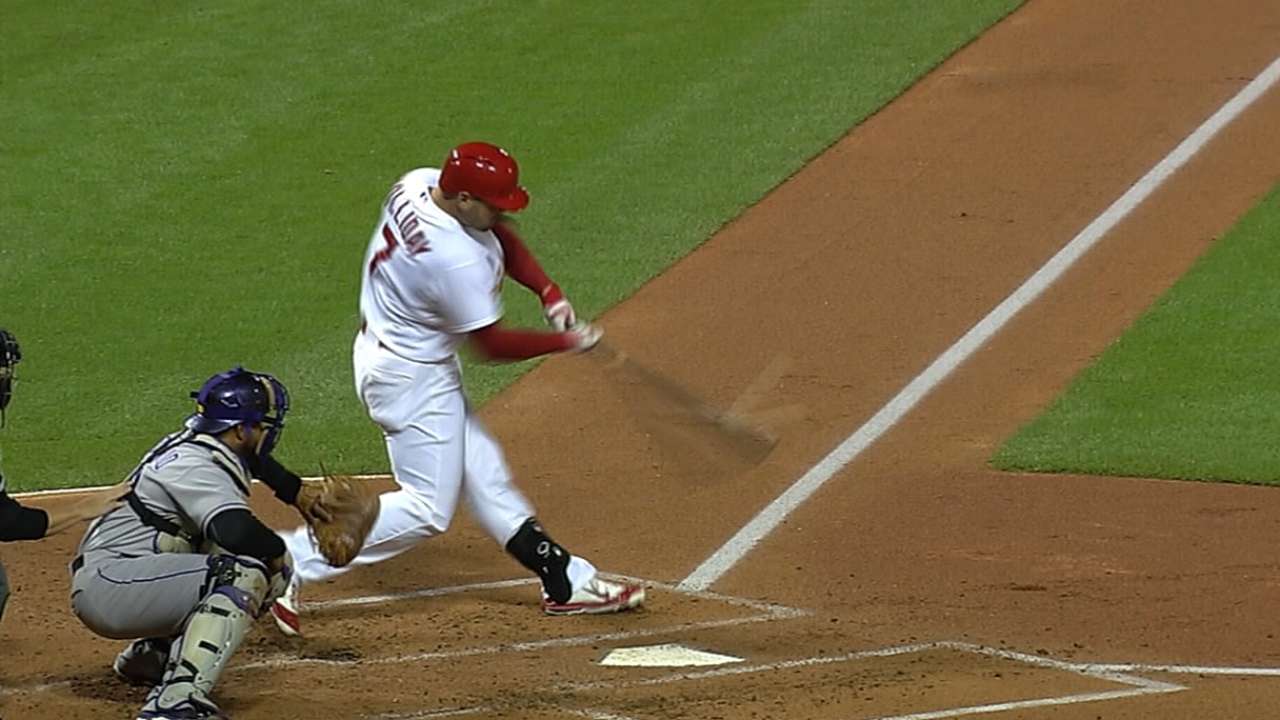 LOS ANGELES -- When the National League Division Series shifts to St. Louis on Monday, Busch Stadium and Ballpark Village will have a host of festivities for fans to enjoy.
Prior to Game 3 (8:30 p.m. CT on FOX Sports 1, or 8 p.m. if LAA/KC series is over), there will be a pregame pep rally at Ballpark Village at 4 p.m., featuring DJ Todd Thomas, Fredbird and a former Cardinals player. When the Busch Stadium gates open two hours prior to first pitch, the first 40,000 fans will receive a Cardinals Rally Towel.
Monday's national anthem will be sung by the Four Digit Chord a cappella group of civilian, active duty and retired military volunteers. Cardinals broadcaster Tim McCarver will throw out the ceremonial first pitch.
If necessary, another pregame pep rally will precede Tuesday's Game 4 (4 p.m. CT on FOX Sports 1, or 7:30 CT if WSH/SF series is over ) at 1 p.m., and rally towels will again be distributed to 40,000 fans. Tess Boyer, a season-six finalist on The Voice and St. Louis-area native, will sing the national anthem, while former Cardinals third baseman Scott Rolen will toss the first pitch.
Fans driving to Busch Stadium can expect lighter roadwork on Missouri interstates while the Cardinals are at home for the NLDS. Access to Clark Street between Busch Stadium and Ballpark Village will be restricted to ticket holders only from four hours before first pitch to the end of the game. Non-ticketed guests planning on visiting Ballpark Village will need to use the north entrance.
MetroLink is available as an alternative to driving. There are 19 free Park-Ride lots along the MetroLink line available to fans who wish to take the train to Stadium Station, located across the street from the ballpark. Visit www.MetroSt.Louis.org for schedules and lot locations.
The RedBird Express will also bus fans from the Water Tower at St. Clair Square in Fairview Heights, Ill., to the ballpark. The first bus leaves 2 1/2 hours prior to the game, and they will run approximately every five minutes.
Chad Thornburg is a reporter for MLB.com. This story was not subject to the approval of Major League Baseball or its clubs.