Facing heart of Tigers' order, O's turn sparkling double play
Flaherty makes diving stop on Cabrera, Schoop fires to first for second out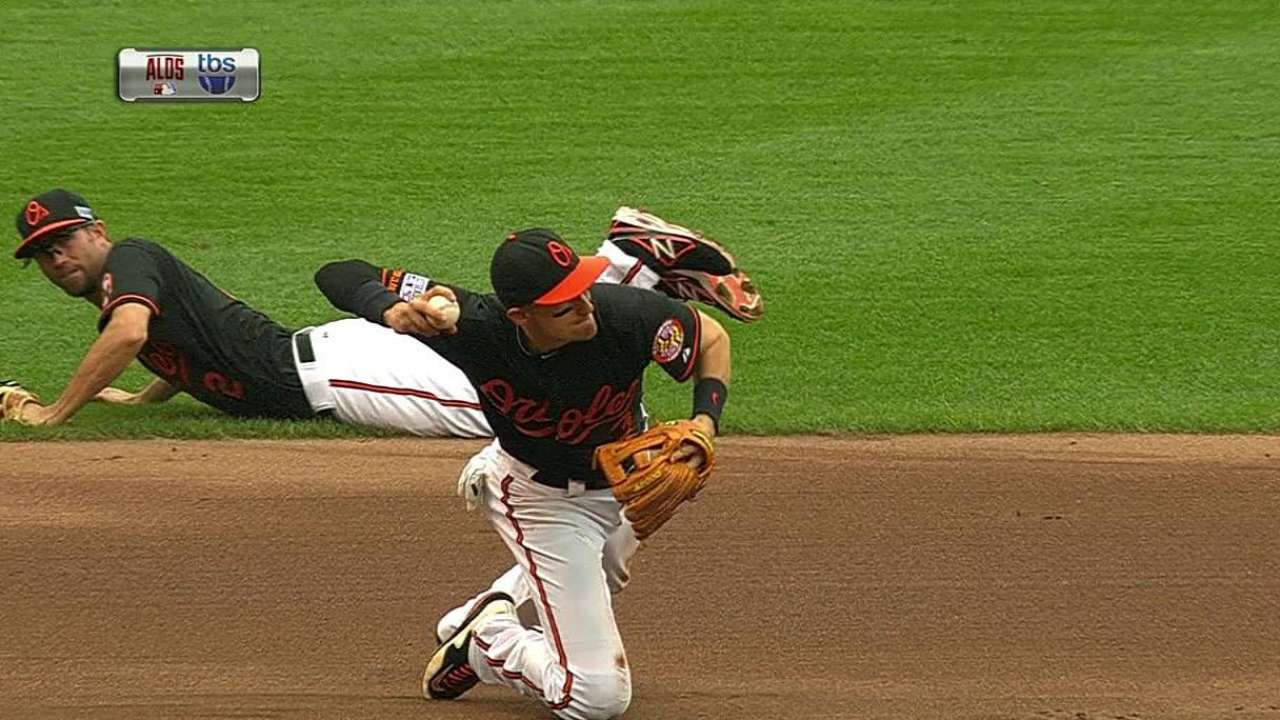 BALTIMORE -- Just as the Orioles were starting to turn the momentum back in their favor in Game 2 of the American League Division Series, the Tigers had a chance to tilt it back the other way, but O's third baseman Ryan Flaherty started a flashy double play to quell a potential rally in an eventual 7-6 victory.
Torii Hunter led off the fifth inning with a single up the middle to bring up the heart of the order. Miguel Cabrera stepped to the plate against Orioles rookie righty Kevin Gausman, who made his postseason debut Friday. The two-time reigning AL MVP slashed a ball toward left between Flaherty and shortstop J.J. Hardy.
Flaherty dove to his left and snared the ball. The utility man sprung to his feet whipped the ball to Jonathan Schoop at second for the first out. Schoop then rifled it to first to get Cabrera by a step.
Gausman ended the frame by striking out Victor Martinez to keep the Orioles within a pair of runs headed to the bottom of the inning.
David Wilson is an associate reporter for MLB.com. This story was not subject to the approval of Major League Baseball or its clubs.