Markakis' first playoff homer confirmed by replay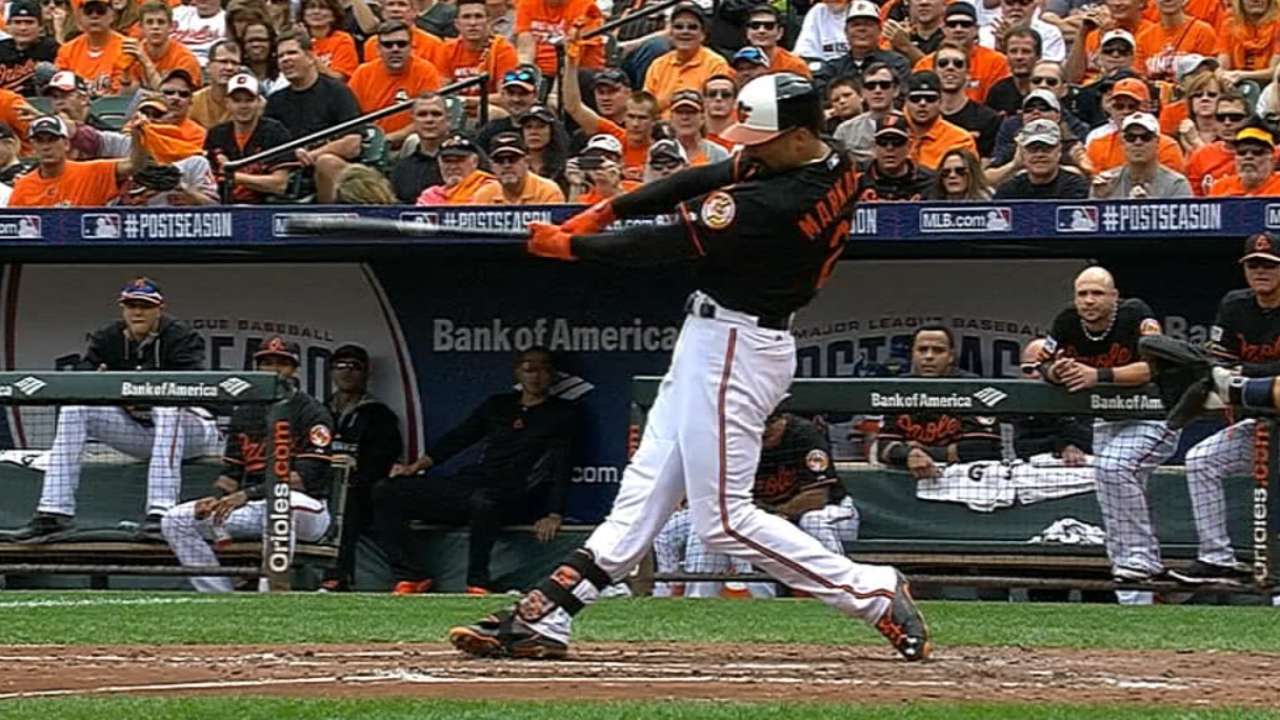 BALTIMORE -- Orioles right fielder Nick Markakis is making the most out of his first career opportunity in the postseason.
Markakis followed up a successful debut on Thursday night with another impressive start to Game 2. His two-run homer, which was confirmed upon review, off right-hander Justin Verlander in the third inning allowed Baltimore to strike first for the second consecutive day.
"A big stage is what makes the player, makes his legacy," said Adam Jones, who has patrolled the outfield with Markakis since 2008. "We're playing on house money right now and I'm just glad he's in this situation."
The Orioles quickly surrendered that 2-0 lead, but they went on to beat the Tigers 7-6 and take a 2-0 lead in the American League Division Series.
Two games into his first postseason -- he missed 2012 with a thumb injury -- Markakis looks like a playoff veteran. The home run came less than 24 hours after the outfielder went 2-for-4 with a walk in his playoff debut.
Even in a small sample size, he's flashed a bit of what October has been missing out on during the first nine years of Markakis' career.
"You never know who's suited for it until you get through it," Jones said.
Markakis' two-run shot on Friday afternoon bounced off the grounds' crew shed roof in right field and came back onto the field of play. Right-field umpire Paul Schreiber immediately signaled it was a home run, but Tigers manager Brad Ausmus came out and requested the play be reviewed.
The call on the field was confirmed, correctly according to the Camden Yards ground rules, which state: Fly ball hitting the grounds crew shed roof in right field and bouncing back into play: HOME RUN.
David Wilson is an associate reporter for MLB.com. This story was not subject to the approval of Major League Baseball or its clubs.