Three keys for Royals in Game 2 against Angels
KC hoping Ventura can give 'pen a break vs. Los Angeles' offense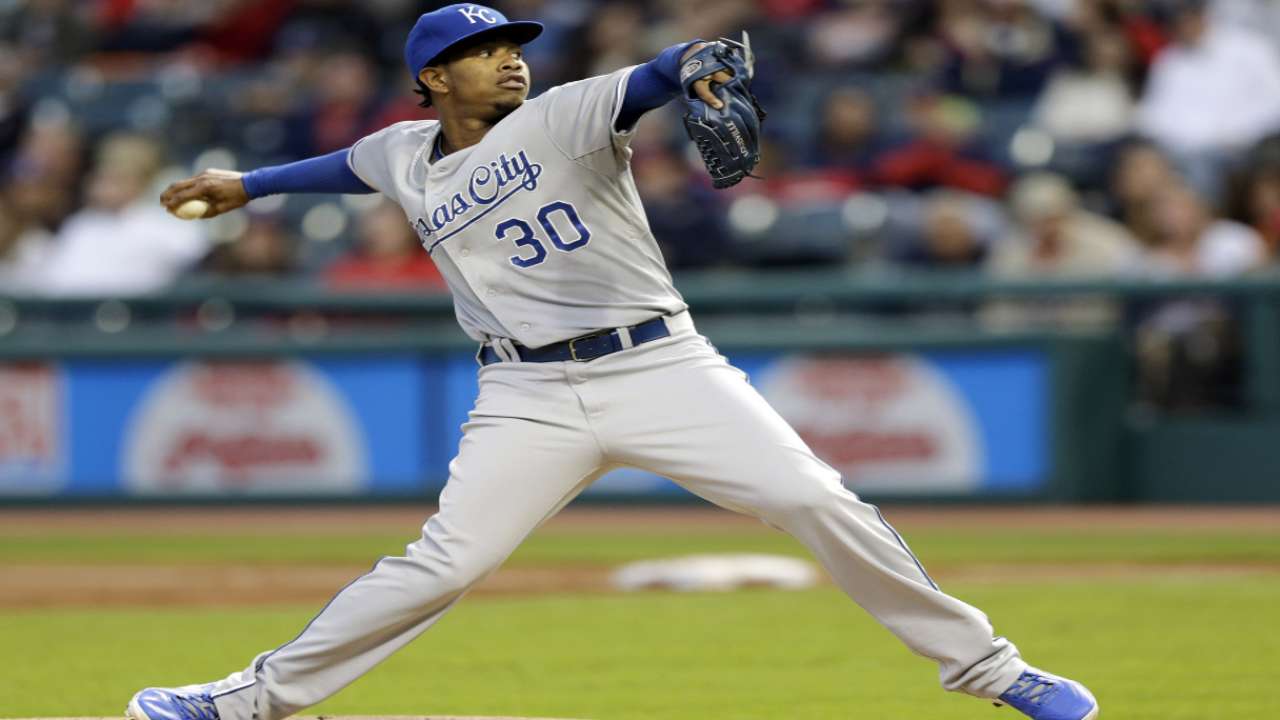 Perhaps the Royals just need to take a game into extra innings. They won the Wild Card Game in 12 innings and Game 1 of the ALDS in 11.
But they can't count on that every time. Besides, they might want to give their pitching staff a little down time. Three keys for winning Game 2:
1. Innings from starter Yordano Ventura.
The only time he went less than six innings in his last 12 starts was in the last regular-season game. He was pulled after four when the Tigers clinched the AL Central title. After all hands were called on deck in the opener, Ventura needs to get deep in the game.
2. An offensive explosion would be nice.
The Royals got just four hits in Thursday night's 3-2 victory including two doubles, both of which figured in scoring a run. The fourth was Mike Moustakas' game-winning homer in the 11th. A little more of that muscle is needed.
3. Continue to shut down the big boys.
The Angels 2-3-4 hitters -- Mike Trout, Albert Pujols and Howie Kendrick -- went a collective 0-for-13 in the opener. If the Royals pitchers can keep that trend going, they should be in good position for a Game 2 victory.
Dick Kaegel is a reporter for MLB.com. This story was not subject to the approval of Major League Baseball or its clubs.