Cain breaks out mighty glove early in ALDS
Aoki follows lead with two impressive inning-ending catches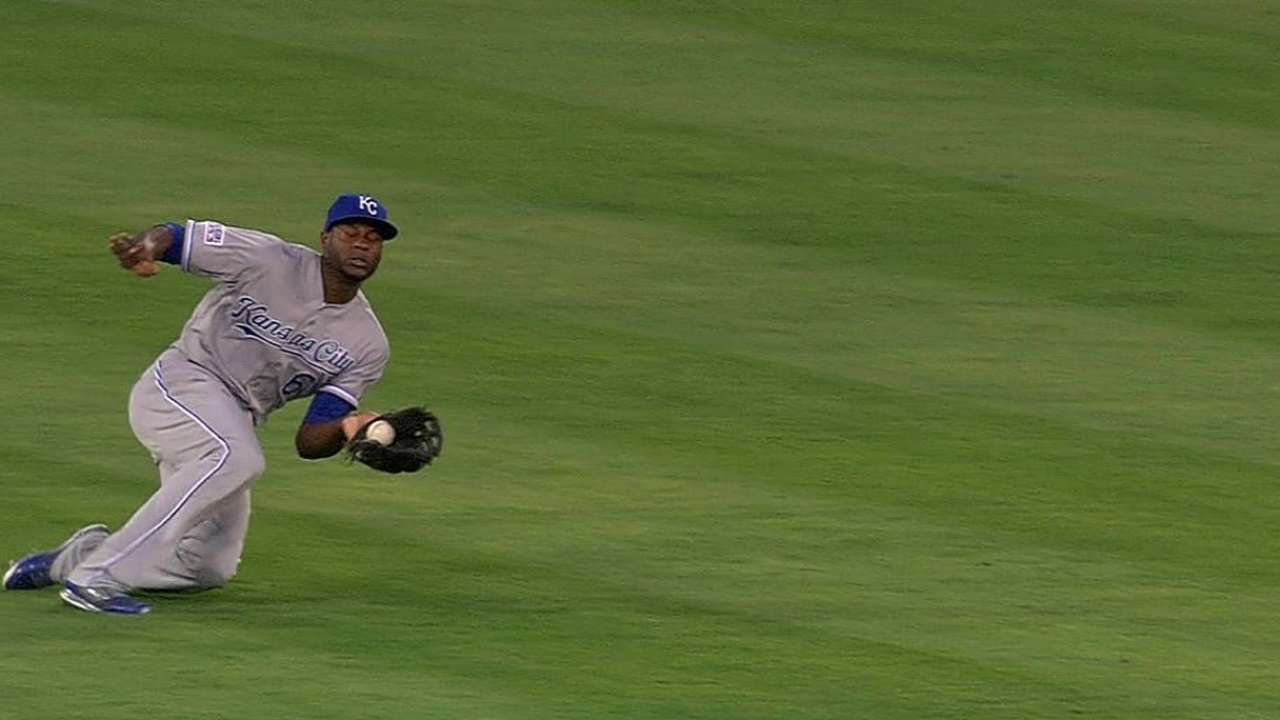 ANAHEIM -- Center fielder Lorenzo Cain put on an early show and single-handedly spotlighted what might be expected from the Royals' dependable and often spectacular defense in this American League Division Series.
Angels leadoff man Kole Calhoun ripped into Jason Vargas ' first pitch of Game 1 on Thursday night and sent it soaring toward the center-field wall. Home run? The red-shirted masses roared -- until Cain made a mighty leap, extended his glove and came down with the ball.
Cain can cover the whole yard. When Erick Aybar, in the second inning, sent a sizzling shot into short center, Cain raced in and dove for the catch and the third out.
He was intent on a third stirring catch in the sixth inning when, with two out and two on, Howie Kendrick hit a drive to deep right-center. Cain leaped toward the ball but right fielder Nori Aoki stuck out his glove and made the catch to end the inning.
Aoki was at it again in the seventh. With a runner at third and two out, reliever Wade Davis' first pitch was drilled into right field by C.J. Cron but Aoki dove to make another brilliant catch.
Dick Kaegel is a reporter for MLB.com. This story was not subject to the approval of Major League Baseball or its clubs.