Santiago embraces fluid role on Angels' staff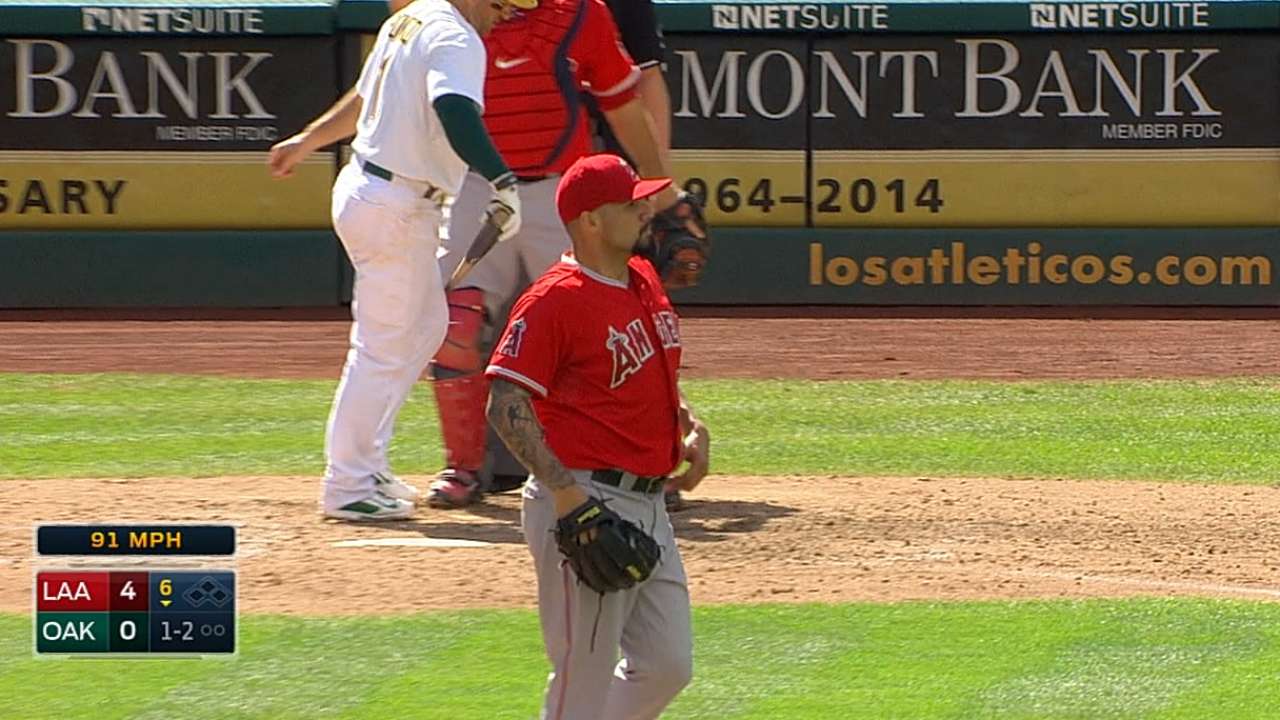 ANAHEIM -- Angels manager Mike Scioscia kept Hector Santiago off his rotation for the American League Division Series, opting instead to go with a three-man staff, and identified the eccentric left-hander as "a wild card" prior to Game 1 on Thursday.
That's exactly how Santiago likes it.
The 26-year-old thrived while bouncing back and forth between the rotation and the bullpen with the White Sox from 2012-13, posting a 3.49 ERA in 219 1/3 innings with little to no structure in his role.
"I like that excitement of not knowing, or of getting that rush of adrenaline," said Santiago, who finished the regular season with a 3.75 ERA, a 1.36 WHIP and a 2.04 strikeout-to-walk ratio while starting 24 of his 30 games. "I get up for situations like that.
"If I knew I was starting Game 3 or Game 4, I would sit here and try to plan ahead, and I would just have six days of crushing my mind. Now I can just chill, relax, enjoy it, and if I get the call, just go out there and pitch."
Santiago, who pitched two innings out of the bullpen in Sunday's regular-season finale from Seattle, will probably return to the starter's role if the Angels advance to the AL Championship Series. But in the five-game set against the Royals, he'll be used either to pitch multiple innings if a starter gets in trouble or to match up against an opposing left-handed hitter, as the only lefty in Scioscia's bullpen.
"He's more of a wild card that we can use," Scioscia said. "He's going to certainly pitch at some point, but right now he's going to start out of our 'pen."
Alden Gonzalez is a reporter for MLB.com. Read his blog, Gonzo and "The Show", and follow him on Twitter @Alden_Gonzalez. This story was not subject to the approval of Major League Baseball or its clubs.