Panik's emergence at second 'saved' Giants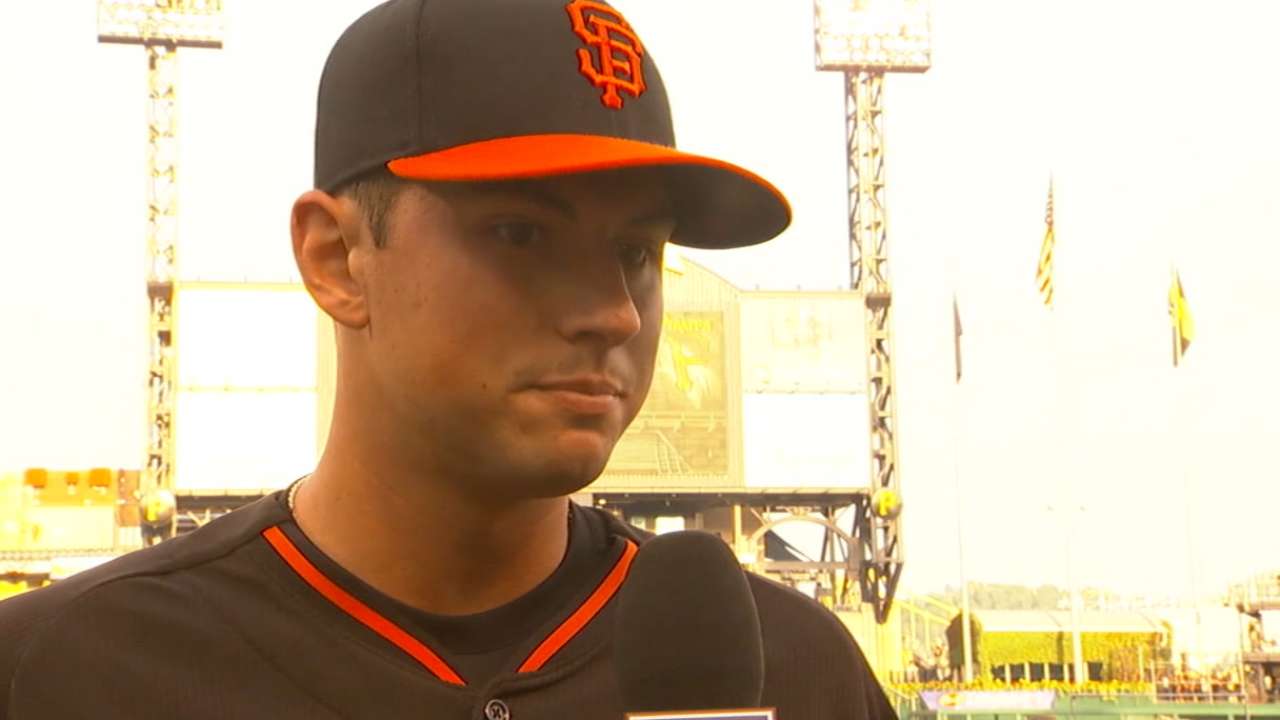 WASHINGTON -- Giants second baseman Marco Scutaro played only five games this season due to back problems. And that could have been a big issue for San Francisco, which ended up starting seven players at that important up-the-middle position, including taking a look at Dan Uggla after he was released by the Braves.
By the end of the season, though, 23-year-old rookie Joe Panik had taken over. After being called up from Triple-A Fresno, where he was hitting .321, he started 66 games and batted .305.
"Joe filled a need for this club," manager Bruce Bochy said. "We tried different guys, but he stepped in right away and started playing great baseball. At the right time, I should add. Probably saved us -- we needed help there.
"You look at him, there isn't a tool that stands out. He's a ballplayer. That's what he is. And a good one. He's solid all around, both sides of the ball. Put him in the two-hole and he's done a nice job in that spot."
Paul Hagen is a reporter for MLB.com. This story was not subject to the approval of Major League Baseball or its clubs.