Tale of the Tape: Game 1
A look at how Peavy, Strasburg compare heading into NLDS opener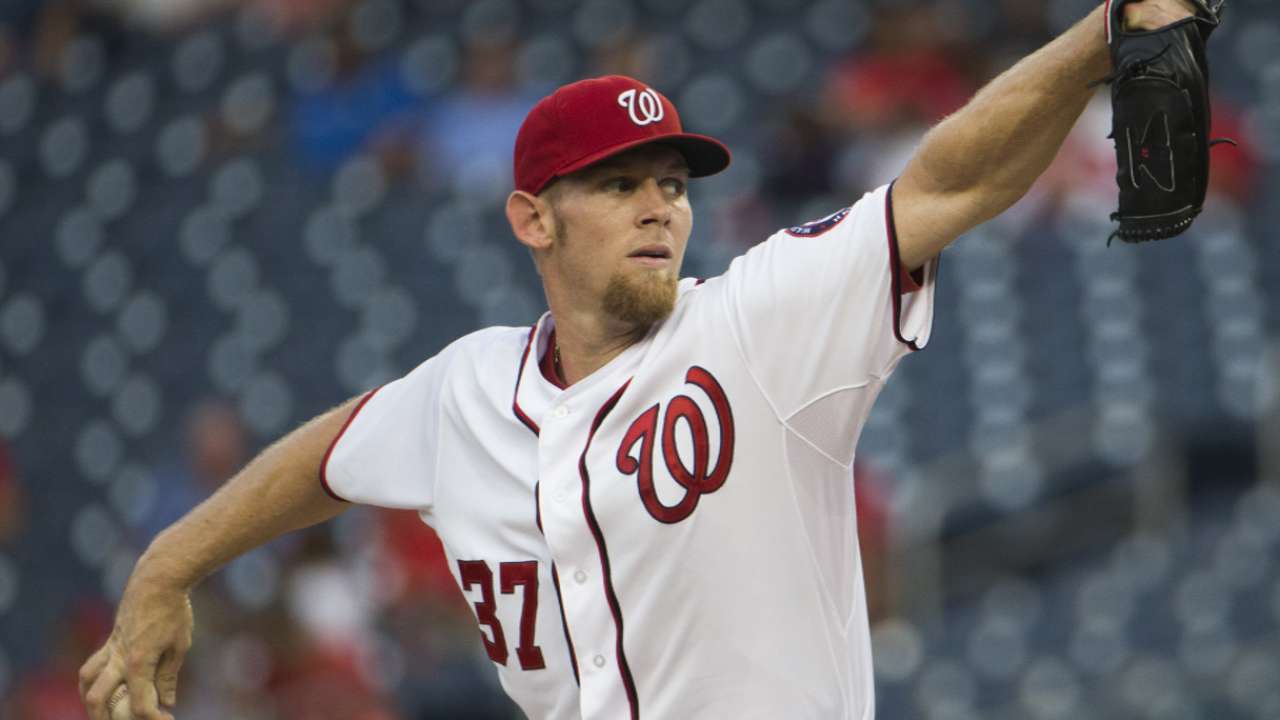 Jake Peavy, Giants
Against the Nationals
2014: Did not face Washington this season
Career: 12 appearances (11 starts), 4-5, 3.87 ERA
Loves to face: Jayson Werth, 3-for-16, 1 HR, 3 RBIs, 8 K's
Hates to face: Adam LaRoche, 5-for-14, 3 HR, 7 RBIs, 3 BBs
Game breakdown
Why he'll win: A reunion with Bruce Bochy's coaching staff has rejuvenated Peavy, who has allowed two earned runs or fewer in nine consecutive starts.
Pitcher beware: Peavy has struggled away from Fenway Park and AT&T Park, and the Nats have knocked him around in prior meetings.
Bottom line: Peavy's success since being acquired by the Giants and his postseason experience should allow him to excel as the visiting pitcher Friday.
Stephen Strasburg, Nationals
Against the Giants
2014: 2 GS, 1-0, 5.40 ERA
Career: 5 GS, 3-0, 3.10 ERA, 33 K's
Loves to face: Brandon Belt, 1-for-6
Hates to face: Buster Posey, 5-for-13, 2B, BB
Game breakdown
Why he'll win: Strasburg has enjoyed a favorable career vs. San Francisco, and he has a 2.56 ERA in 18 starts at Nationals Park this season.
Pitcher beware: The Giants excelled against Strasburg this season, and the return of Belt combined with Brandon Crawford's resurgence has deepened San Francisco's lineup.
Bottom line: Friday will mark Strasburg's first career postseason start, but he has the repertoire to baffle a Giants lineup without Michael Morse and Angel Pagan.
Ryan Hood is an associate reporter for MLB.com. Follow him on Twitter @ryanhood19. This story was not subject to the approval of Major League Baseball or its clubs.