Miggy's refusal of playoff share made in jest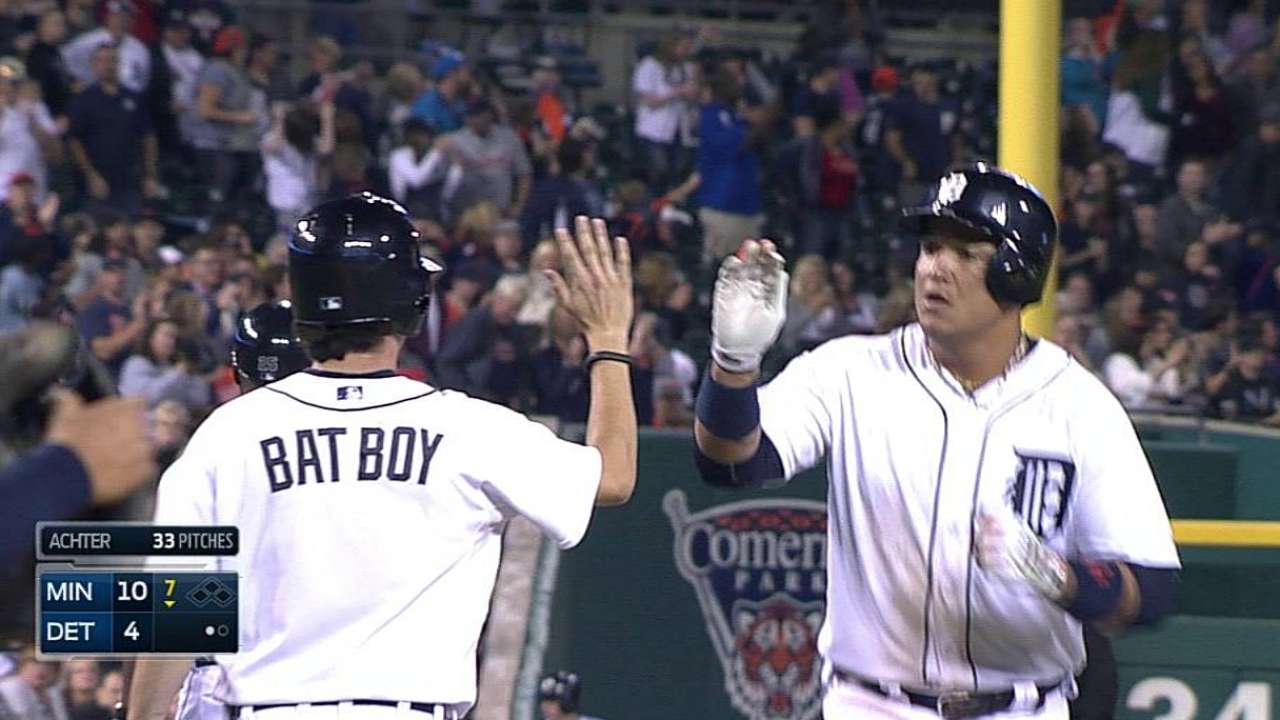 BALTIMORE -- What was apparently a case of Miguel Cabrera kidding around in the Tigers' clubhouse became a national story Wednesday when Cabrera said he had declined to sign for his playoff bonus.
A reporter for USA Today reported the scene, in which Cabrera told teammate Max Scherzer, "I'm not signing anything," when Scherzer was going around the clubhouse to collect signatures for postseason bonuses.
A team source indicated Cabrera made the refusal in jest. No Tigers players have talked about the scene, which played out while the clubhouse was open to the media before the Tigers worked out at Camden Yards on Wednesday afternoon.
Cabrera, who makes $22 million this season, signed a 10-year, $292 million extension this spring that lasts through the 2023 season with vesting options for 2024 and 2025.
Playoff bonuses run well into six figures for teams that advance in the postseason. A full playoff share from the Red Sox last year was worth $307,000.
Joey Nowak is a reporter for MLB.com. Follow him on Twitter at @joeynowak. This story was not subject to the approval of Major League Baseball or its clubs.