Vogt, Moss lead roll call of banged-up Athletics
Catcher set for foot surgery; first baseman to have thumb repaired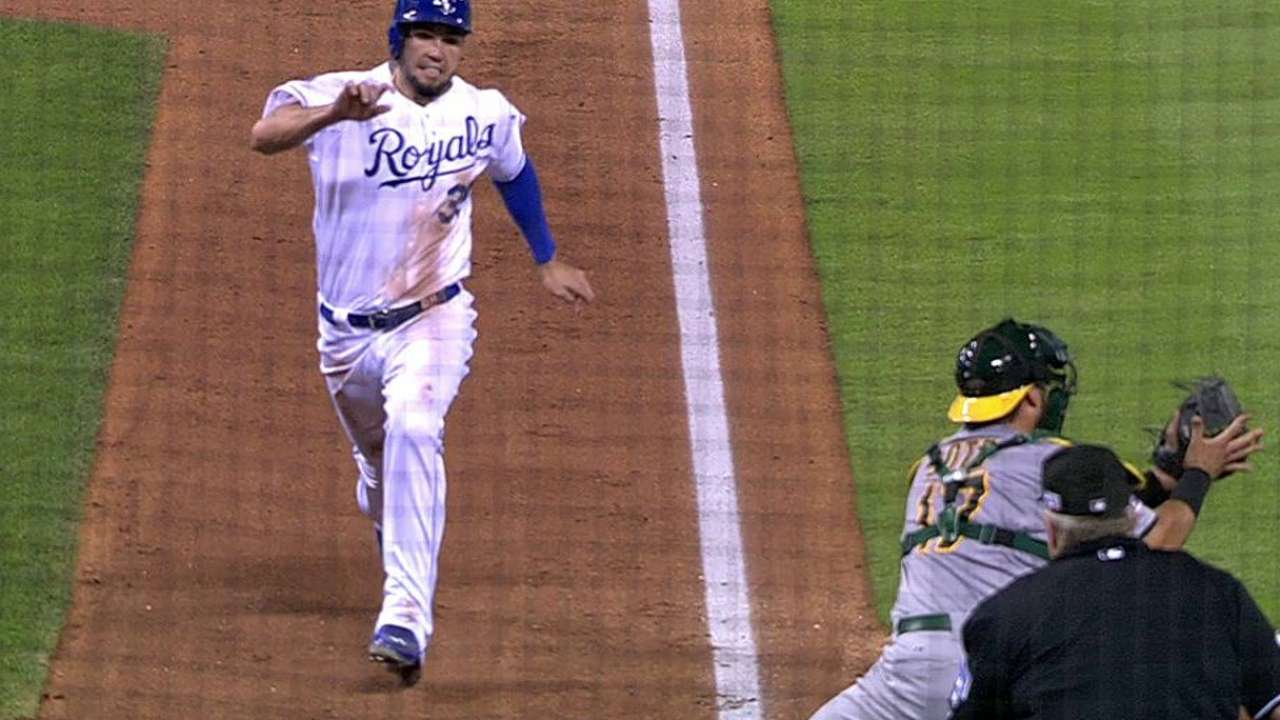 OAKLAND -- Even had the A's advanced to the AL Division Series for a best-of-five set with the Angels, they would've been limited by a banged-up roster.
Less than 24 hours after his club's Wild Card loss to the Royals, manager Bob Melvin revealed Wednesday that outfielder Coco Crisp (hamstring strain) and backstop Geovany Soto (thumb injury) would not have been available for a potential ALDS, meaning the A's would've been forced to activate September callup catcher Bryan Anderson to play against Anaheim.
Oakland's other catcher, Derek Norris, played the final weeks of the season with a shoulder issue and a bad back.
Stephen Vogt, prevented from catching for much of the season because of a lingering right foot problem, will need surgery to repair a torn plantar plate. He's expected to be ready by Spring Training, Melvin assured.
Brandon Moss, too, is expected to undergo surgery for torn cartilage in his right hip, though it's yet to be decided the exact procedure he'll have, which will determine the length of his rehab process. At the very most, rehab would take Moss through the end of Spring Training.
John Jaso, whose season ended prematurely because of a concussion -- just as it did last year -- has yet to be cleared by his doctor. Once that happens, Jaso will at least be able to DH next year. Whether he wants to catch again will be his decision.
Outfielder Craig Gentry also missed the final weeks of play because of a concussion but is nearing the end of his rehab. Had the A's punched an ALDS ticket, they would've sent Gentry to the Instructional League to get some at-bats in advance of the next round.
Jane Lee is a reporter for MLB.com. This story was not subject to the approval of Major League Baseball or its clubs.