Oct. 1, Bumgarner, Crawford Wild Card postgame interview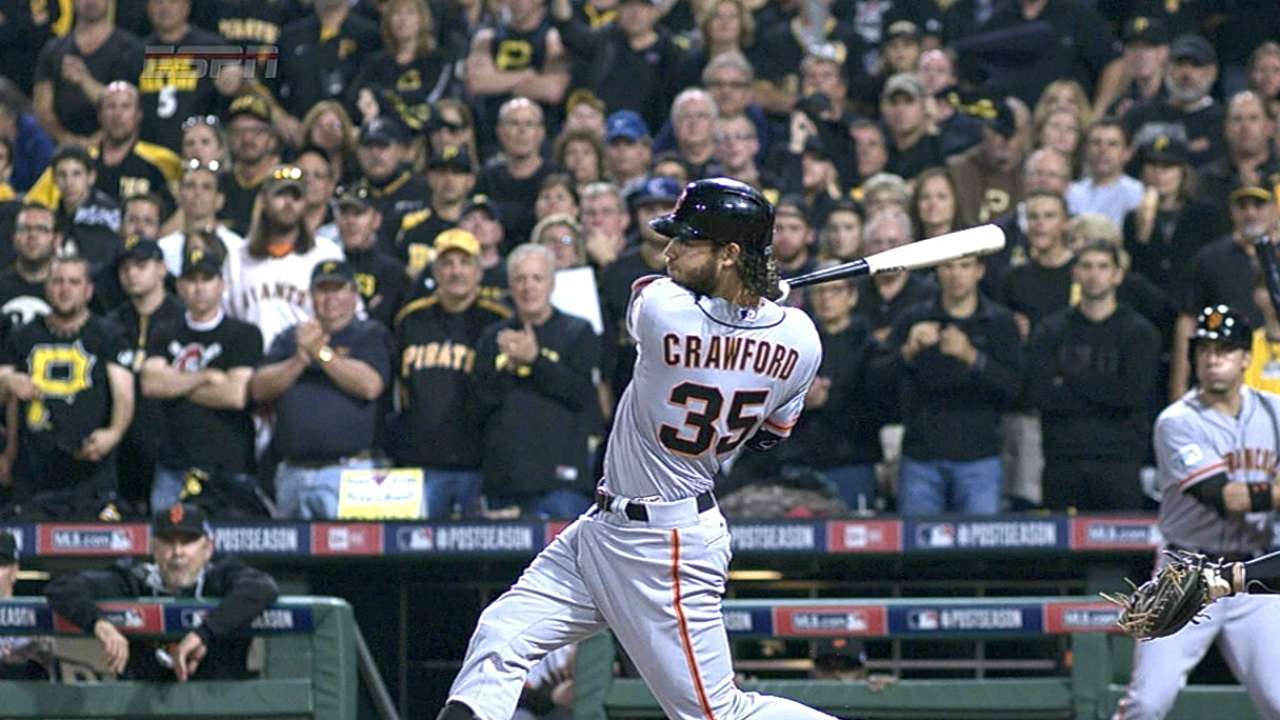 Q. Madison, how much did your previous experience help you here in staying so calm and doing what you had to do here?
Madison Bumgarner: I think it helped a lot, just being out there in the big games like that. Just knowing that you've been there before and knowing the success that we've had, it made a big difference for me.
For me, I have to push all the nerves and things outside and find a way to just concentrate on pitching. If you don't, you get amped up and start leaving balls over the middle. That doesn't work too well in this league. Fortunately for us, it worked out tonight.
Q. Brandon, hanging curve, just take us through that a little bit. Again, in the clubhouse, you were saying you were just trying to get one run in there, but the advantage of getting four runs is when this guy is on the mound and he's got his stuff going like this.
Brandon Crawford: Yeah, I think what I was saying in there, those three guys ahead of me, getting on with nobody out was huge, kind of set up that whole inning, set up that at-bat. I feel pretty comfortable coming into that at-bat. You get a little confidence when those first three guys get on.
Yeah, with him on the mound, I only really wanted to get one. Fortunately, I got enough of it to give him four. When somebody like him gets that many runs, it's especially with the way he was on tonight, he's lights out.