Tale of the tape: Game 1
A look at how Vargas, Weaver compare heading into the ALDS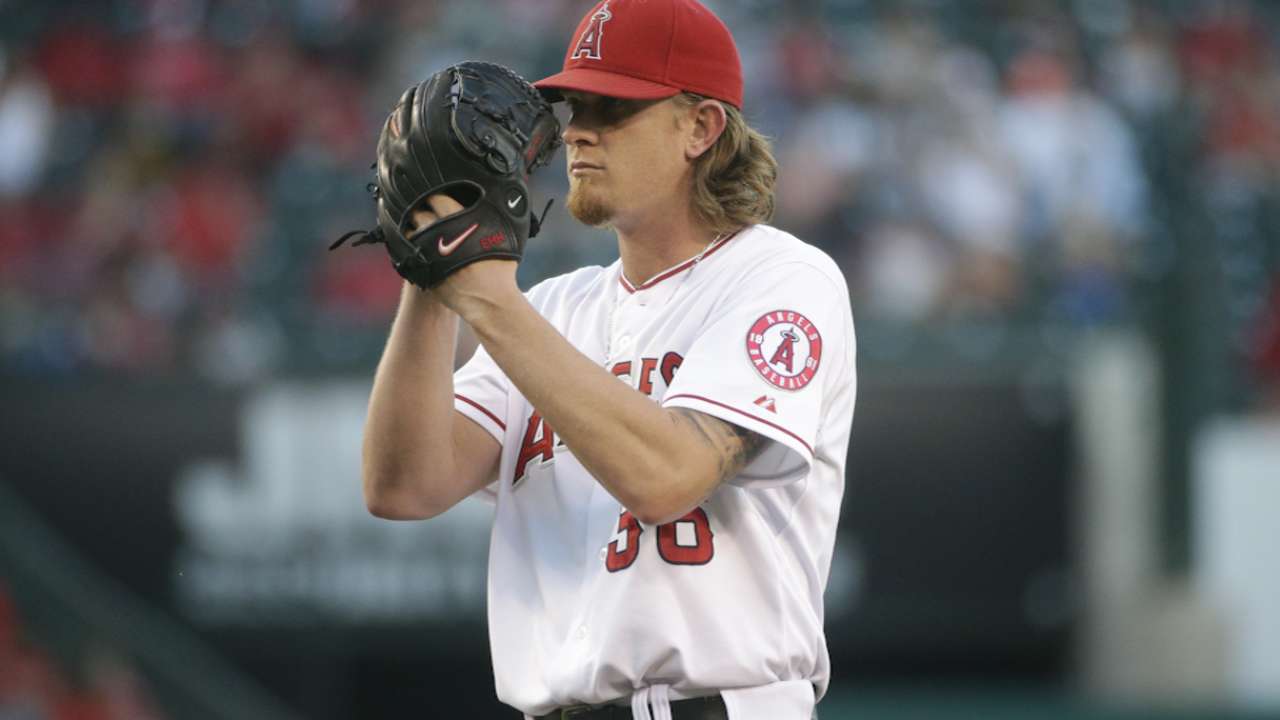 Jason Vargas, Royals
Against the Angels
2014: 2 GS, 0-0, 6.10 ERA
Career: 14 GS, 5-4, 3.02 ERA
Loves to face: Josh Hamilton, 6-for-27, 5 K
Hates to face: Mike Trout, 6-for-15, 1 HR
Game breakdown
Why he'll win: Vargas possesses a long, successful history at Angel Stadium, with a 2.86 ERA in 19 career starts.
Pitcher beware: The last time he faced his former team, Vargas surrendered six runs, and the longest home run at Kauffman Stadium this year, courtesy of Trout.
Bottom line: Vargas' track record in Anaheim bodes well for the left-hander.
Jered Weaver, Angels
Against the Royals
2014: Did not face Kansas City
Career: 12 GS, 7-4, 2.21 ERA
Loves to face: Alex Gordon, 4-for-20, 9 K
Hates to face: Raul Ibanez, 15-for-36, 4 HR
Game breakdown
Why he'll win: Weaver's favorable career vs. the Royals and his postseason success (2.61 ERA in 20 2/3 innings).
Pitcher beware: The Royals make a lot of contact, and Weaver allows a lot of contact -- a potentially troublesome mix for the right-hander.
Bottom line: Don't be surprised if the wily starter uses his repertoire to baffle a young, aggressive Royals lineup.
Jackson Alexander is an associate reporter for MLB.com. This story was not subject to the approval of Major League Baseball or its clubs.