Tale of the tape: Game 1
A look at how Scherzer, Tillman compare as they prepare for ALDS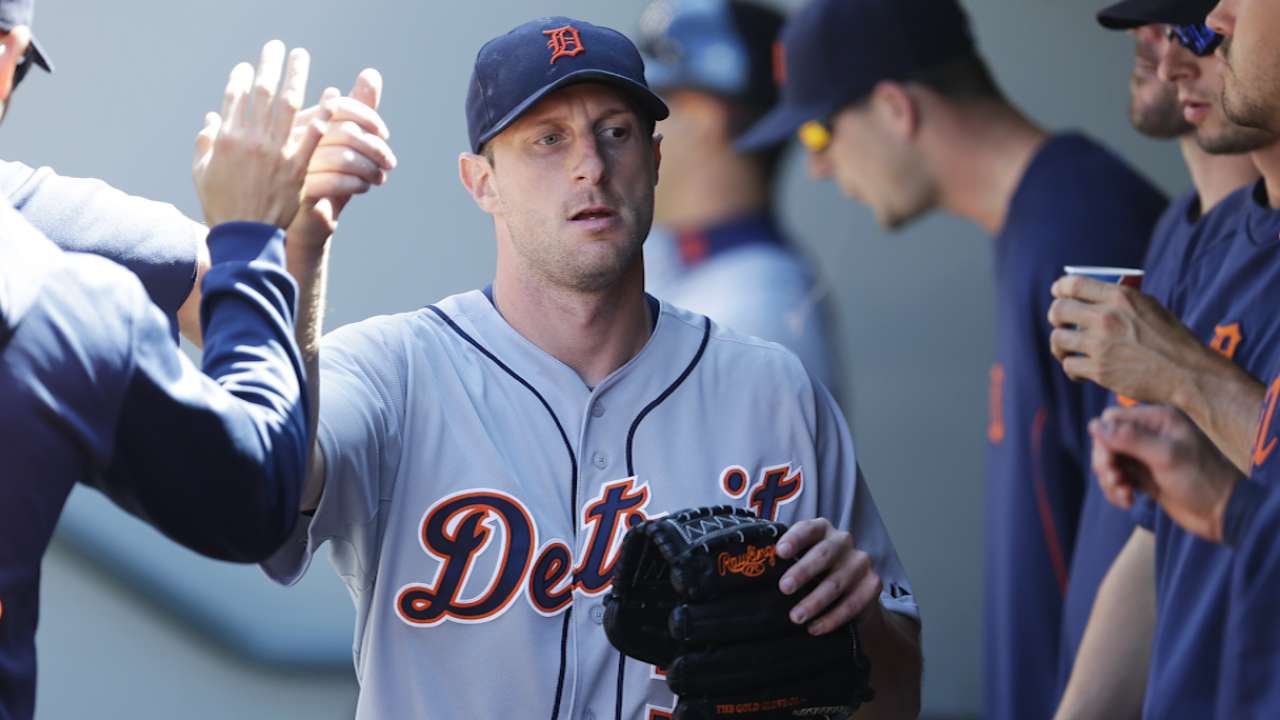 Max Scherzer, Tigers
Against the Orioles
2014: Did not face Baltimore
Career: 6 GS, 3-1, 3.92 ERA
Loves to face: J.J. Hardy, 4-for-23, 4 Ks
Hates to face: Nelson Cruz, 11-for-25, 2 HR
Game breakdown
Why he'll win: Scherzer is the reigning American League Cy Young Award winner and a proven ace coming off a spectacular final month.
Pitcher beware: A flyball pitcher facing the Orioles' lineup at Camden Yards could be in for a rough day.
Bottom line: His postseason track record is solid, and it's just hard to bet against Scherzer at this point.
Chris Tillman, Orioles
Against the Tigers
2014: 1 GS, 1-0, 1.08 ERA
Career: 6 GS, 3-0, 3.58 ERA
Loves to face: Alex Avila, 1-for-6, 2 Ks
Hates to face: Miguel Cabrera, 5-for-13, 1 HR
Game breakdown
Why he'll win: He beat the Tigers with a dominant 8 1/3-inning start earlier this season, and he's got a 2.54 ERA at home this year.
Pitcher beware: The Tigers can beat up on any pitcher, and his numbers against their best hitters aren't encouraging.
Bottom line: Tillman basically just needs to keep the Tigers off the board long enough for the Orioles' bullpen to take over.
Adam Berry is a reporter for MLB.com. Follow him on Twitter at @adamdberry. This story was not subject to the approval of Major League Baseball or its clubs.