Morse could be available for Division Series
Slugger's oblique injury improved, but not enough for Wild Card Game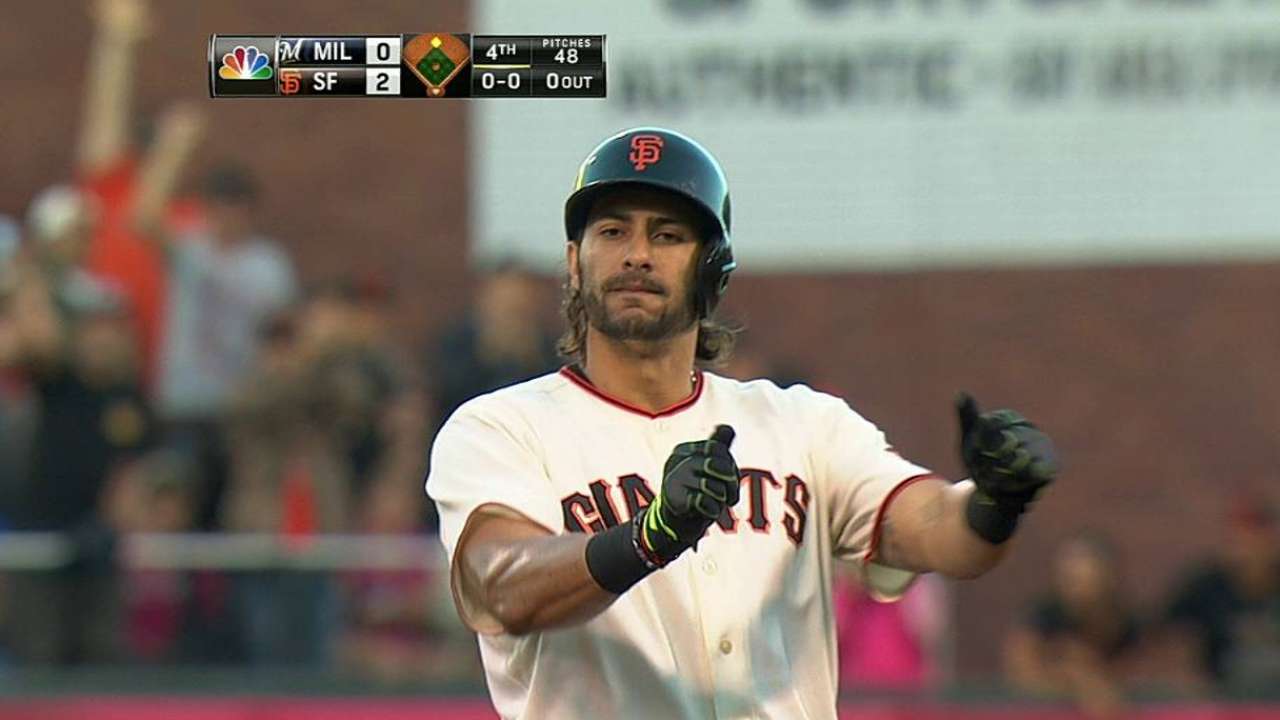 PITTSBURGH -- Michael Morse's lingering oblique injury may have kept him out of Wednesday's National League Wild Card Game, but manager Bruce Bochy is confident Morse will return at some point this postseason, if the Giants advance deeper into October.
Sidelined since Aug. 31 with a left oblique injury, Morse took full swings ahead of the team's workout Tuesday for the first time since his attempted comeback Sept. 19. Morse lasted just two innings in that contest before departing with increasing soreness, but he seemingly came through Tuesday's session without any setbacks.
"Well, I think, if this thing goes on, he will be activated at some point," Bochy said prior to the winner-take-all game against the Pirates. "He's just not ready today. Believe me, I wish he was. It would be nice to have him coming off the bench, but he's not quite ready."
On his way to the cages Tuesday, Morse said he was hopeful that he'd be able to contribute on the field Wednesday night, but that he would be prepared to support the team either way.
"If I'm not [playing]," Morse said, "I'll still be ready to do my job and that'll be to cheer these guys on."
Travis Ishikawa, who began the season in a first-base platoon as a member of the Pirates, was slated to start in Morse's place in left field Wednesday night. Ishikawa has made just three career starts -- and eight appearances overall -- in left field, all of which came down the stretch this season.
If the Giants do advance with a victory Wednesday, they would have until Friday morning to decide whether to include Morse on their potential NL Division Series roster against the Nationals.
Paul Casella is a reporter for MLB.com. Follow him on Twitter @paul_casella. This story was not subject to the approval of Major League Baseball or its clubs.