d'Arnaud undergoes successful elbow surgery
Mets closer Mejia also slated for procedure to fix sports hernia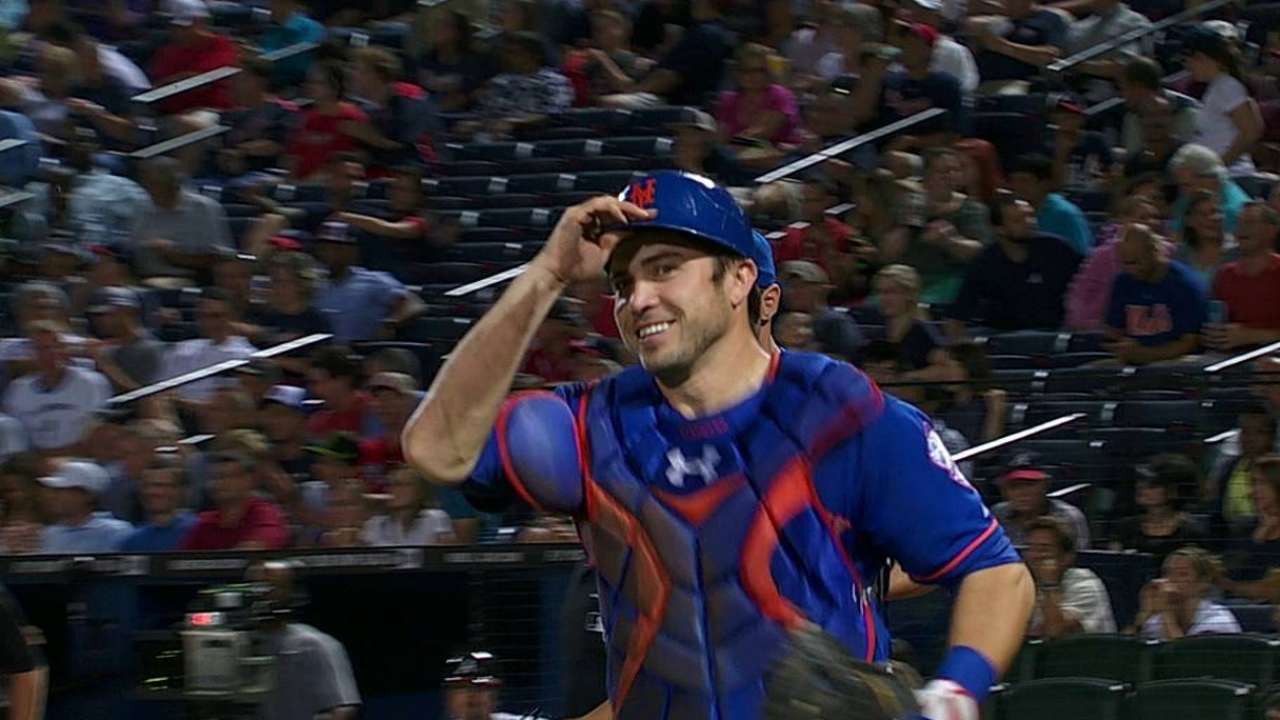 WASHINGTON -- Mets catcher Travis d'Arnaud on Wednesday underwent successful surgery to remove a bone chip that broke off in his right elbow. D'Arnaud anticipates an approximately one-month recovery, putting him on track to be ready well before Opening Day in 2015.
Though d'Arnaud has not admitted publicly how long he had been playing through discomfort in his elbow, he said the pain became acute while making a throw to second base in a Sept. 23 game against the Nationals. The rookie catcher finished that game on the field, but he did not appear in another game this season. The Mets hope d'Arnaud's injury was at the root of his defensive inconsistencies down the stretch.
"Obviously it was affecting his throwing," manager Terry Collins said last week. "I think he changed his mechanics to try to get rid of the discomfort a little bit."
In addition, Mets closer Jenrry Mejia is scheduled for the operating room later this week to repair a sports hernia. Third baseman David Wright (ligament damage in left shoulder), outfielder Juan Lagares (sprained right elbow) and reliever Vic Black (right rotator cuff strain, herniated disc in neck) all intend to avoid surgery on their season-ending injuries.
Worth noting
• Jacob deGrom, a leading candidate for the National League Rookie of the Year Award, has also been named a finalist for MLB's Players Choice Award in the same category. MLB Network will reveal the winners of those awards on Nov. 3.
Anthony DiComo is a reporter for MLB.com. Follow him on Twitter @AnthonyDicomo. This story was not subject to the approval of Major League Baseball or its clubs.