Gausman preparing for move back to bullpen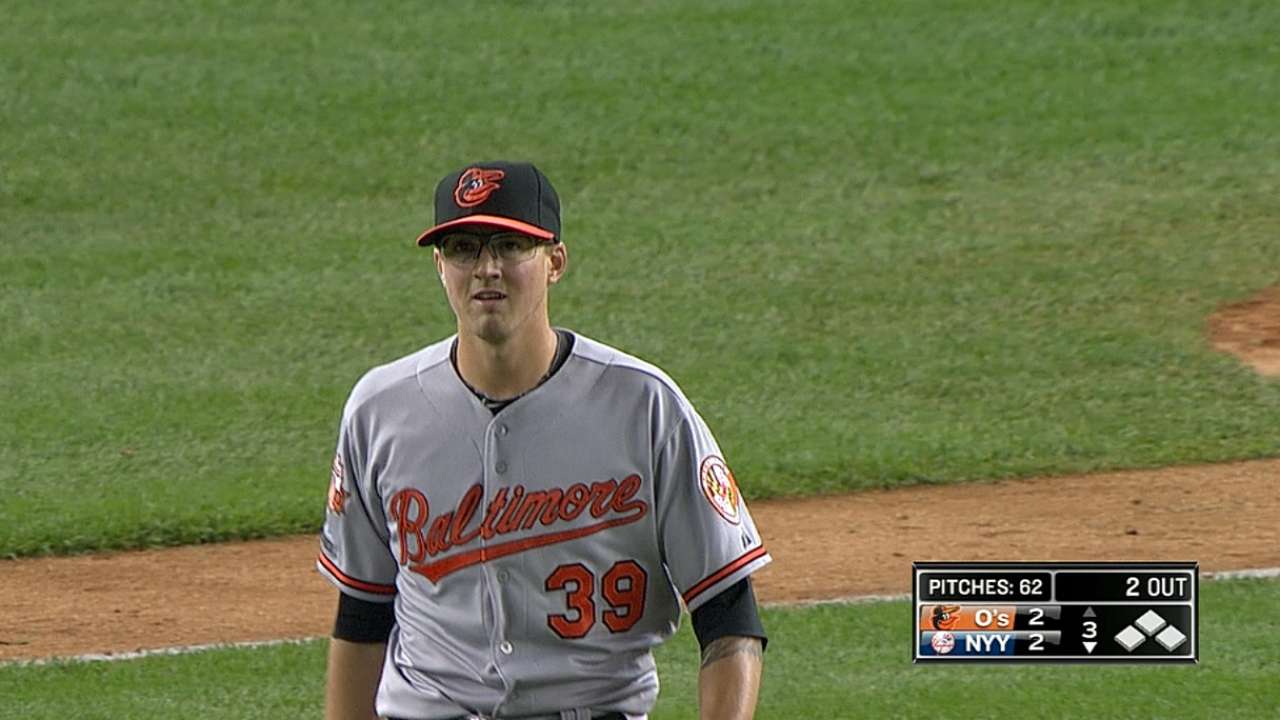 BALTIMORE -- Kevin Gausman hasn't officially been told that he'll be moved to the bullpen for the postseason, but it's his expectation and all signs are pointing to that.
"They just told me to get ready for Thursday," said the rookie pitcher, who started 20 games this season. "I would think I'll be out there, definitely not starting Game 1 or Game 2 or Game 3 or probably Game 4. I'm cool with it. Like I said from Day 1, I'll do whatever they need."
"It'll be a little different, but one thing that I think is gonna help me is I did it for about six weeks last year," Gausman said. "It'll definitely be a lot easier for me to be able to get into a routine and be able to be ready every single day, because I did it last year."
One thing that surprised Gausman about pitching out of the bullpen in 2013 was how quickly he was able to get himself ready. Since Gausman was always a starter, he figured it would take him a long time to get ready to come into a game. In reality, he said, it only takes him about 10 pitches.
If that holds true this postseason, Gausman has a chance to be more of a weapon than just a multi-inning reliever. With the Tigers' lefty-heavy lineup, Gausman could be as dynamic a right-handed relief pitcher as the Orioles have. Among starters who logged at least 100 innings, Gausman's 94.8-mph average fastball ranked seventh, and that number figures to tick up a bit in shorter outings.
"I think the adrenaline changes the way you pitch," Gausman said. "When you start a game, you might have some adrenaline, but it usually kind of fades off around the second or third inning and then builds back up later in the game. As a reliever, you might have one batter, and if they swing at the first pitch and get out, that might be it. That might be your day."
Gausman didn't pitch at all in relief this season after coming out of the bullpen 15 times in 2013. In 23 innings of relief that year, Gausman posted a 3.52 ERA with 11.3 strikeouts per nine innings. In his career as a starter, that strikeout ratio drops to 7.0.
David Wilson is an associate reporter for MLB.com. This story was not subject to the approval of Major League Baseball or its clubs.