Tigers gearing for rematch with O's slugger Cruz
Home runs were difference-maker in 2011 ALCS battle with Rangers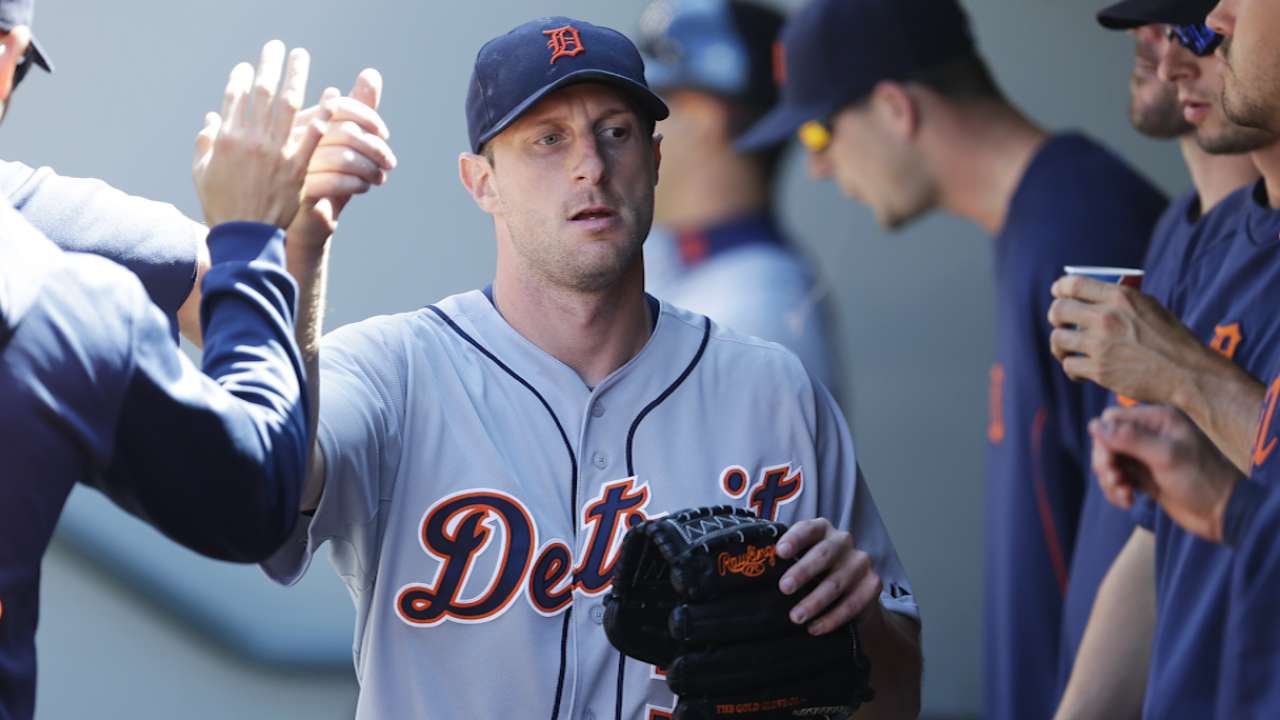 BALTIMORE -- Three years have passed since the Tigers last saw Nelson Cruz in the postseason. They're not exactly interested in re-living the memories, or giving him new ones.
Asked what stood out from that 2011 American League Championship Series against Texas, Detroit catcher Alex Avila deadpanned, "He hit a few home runs off of us."
Cruz, now with the Orioles, hit six over the six-game series. The rest of the Rangers that year hit one. The Tigers hit 13, but they couldn't recover.
Cruz homered in five of the six games, including two in extra innings. He hit one off a triple-digit fastball from Justin Verlander, and one off a 94-mph fastball from Max Scherzer. Cruz jumped Jose Valverde on a first-pitch fastball, turned around an 0-2 fastball from Verlander, and walked off on a two-strike slider from ex-Tiger Ryan Perry.
Cruz hit whatever they threw him, going 8-for-22 with 13 RBIs and just four strikeouts.
"We won't approach him the same, that's for sure," Avila said on Wednesday as the Tigers get set to face the Orioles on Thursday at 5:30 p.m. ET on TBS in Game 1 of the ALDS.
Statistically, Cruz is not much different nowadays. He just has more home runs, 40 of them this year to lead the Majors. The pitchers he's facing are a little different. Verlander isn't a 100-mph hurler anymore, and Scherzer is no longer simply a fastball-slider-changeup guy.
"I've had more recent at-bats against him," Scherzer said. "I feel like I'm a different pitcher since 2011."
That said, Cruz is 11-for-25 against Scherzer for his career, including 4-for-6 since then. Scherzer did not face the Orioles this year.
"I'm aware he's a very talented hitter," Scherzer said, "but that's something I will sit down before tomorrow and come up with a game plan of what I want to try to do against him, how I want to execute my pitches and get him out, and hopefully multiple times."
Nor does Verlander plan on looking back at that.
"No, it's been three years," he said. "I'm not worried about one guy in their lineup. I'm worried about their whole lineup."
Jason Beck is a reporter for MLB.com. Read Beck's Blog and follow him on Twitter @beckjason. This story was not subject to the approval of Major League Baseball or its clubs.