Fans can vote for Aaron Award nominee Cruz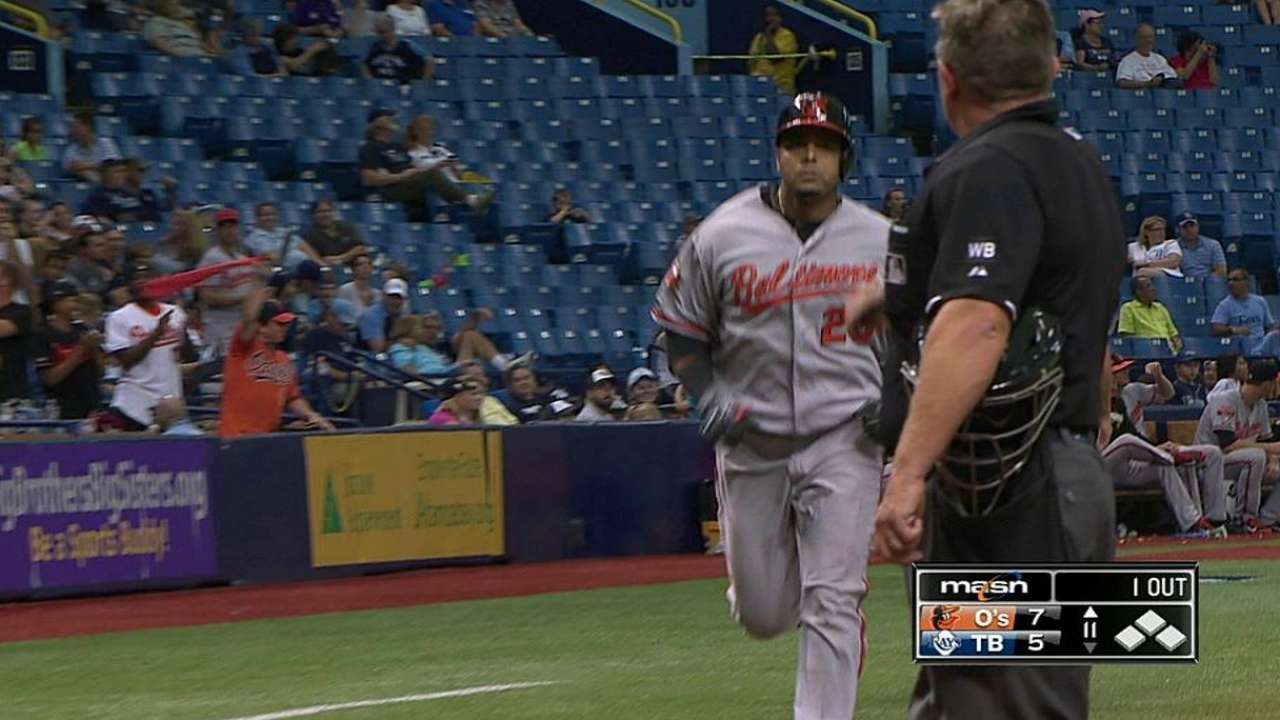 After a career year in his first season with the Orioles, Nelson Cruz has been named the club's nominee for the Hank Aaron Award.
Cruz, who was also recognized as the Most Valuable Oriole before Baltimore's final home game of the regular season, set career bests with 166 hits, 108 RBIs, 55 walks and 40 home runs, the latter of which led the Majors. His .271/.333/.525 slash line was the third best of his career during a season that saw him match a career best in games played.
The Hank Aaron Award is given to the most prolific offensive player in each league as voted on by fans at MLB.com and a panel of six Hall of Famers that includes former Orioles greats Eddie Murray and Roberto Alomar.
Until the end of February, Cruz didn't even know where he'd play in 2014. After missing the final 50 games of 2013 due to a suspension for performance-enhancing drugs, Cruz struggled to find a team willing to give him a multiyear deal and forfeit a Draft pick to the Rangers.
Just before Spring Training began, Cruz settled for a one-year, $8 million deal with Baltimore.
The Orioles lost any long-term security with the 34-year-old because of the deal, but ended up with one of the biggest bargains in baseball. During his first -- and possibly only -- season in Baltimore, Cruz started the All-Star Game as the American League designated hitter and returned to his status as one of the best outfielders in baseball (he split his playing time among DH and both corner-outfield spots).
Cruz has expressed interest in returning to Baltimore next season.
David Wilson is an associate reporter for MLB.com. This story was not subject to the approval of Major League Baseball or its clubs.