Sept. 30 Salvador Perez postgame interview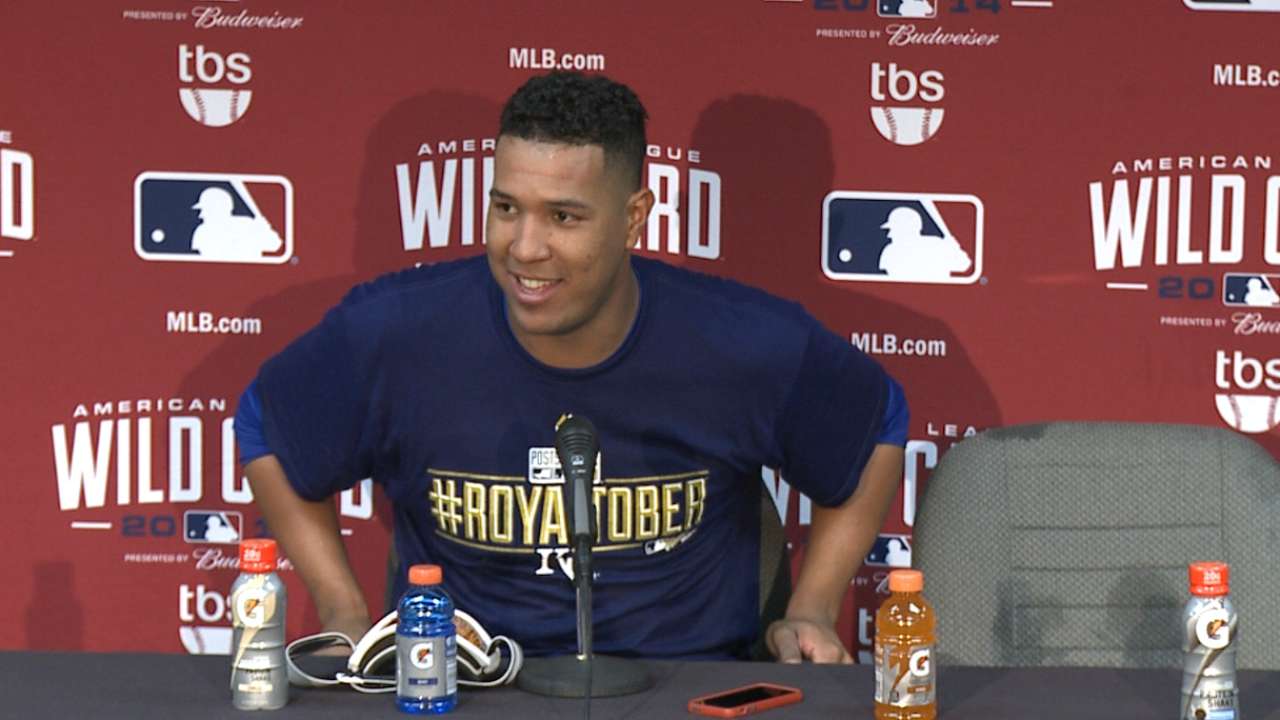 Q. On the last pitch and the hit, the pitch seemed outside, yet you hooked it up the left field line. How did you do that?
SALVADOR PEREZ: I see a lot of times the guy in the last inning, and he throw me a slider, he throw one up, the pitch out, you know, CC go to second base. Like Hosmer said I knew it was an opportunity at the end of the game, so I put my head down and he told me go slide. I didn't see the video yet, but he told me go slide it down, so I just cleared my front body, stay with the ball, he did well in the front.
Q. Before that hit you had had a tough night at the plate, and I know Eric said he still had confidence in you, but at any point did you waver with some of the swings that you were having early?
SALVADOR PEREZ: I worry about it because I want to help the team. From the last at‑bat, then I take the first pitch, then I take the second pitch and I want to feel my legs at home plate a little bit and don't swing at the pitch. If you want me to swing, I have to wait until the pitch it up and swing at my pitch.
Q. Is that the best you've ever seen Finnegan?
SALVADOR PEREZ: It was unbelievable.
Q. Did he go to another level tonight?
SALVADOR PEREZ: Oh, yeah. It's unbelievable. He like to compete, you know. I never see a kid like that. A couple there in the Big Leagues, he not scared. You see it in his face. He like to compete. He like to do his job. He got confidence in himself, and he steps up to the plate, a lot of pitch down.
Q. When Yordano came in, could you tell he wasn't at his best?
SALVADOR PEREZ: I think Yordano know how to come into the game and what Yordano is doing tonight. I think he try to like no score, you know, and everything. I think he got a little excited, leave the ball up a little bit. The guy throw hard like that when ‑‑ if I hit it, then I hit it behind in the count when you're looking for a fastball, because you're not pitching in control. You get behind the count and you have to come to home plate and you see what you do.