Crisp exits in 11th inning with hamstring injury
A's center fielder unable to finish AL Wild Card Game vs. Royals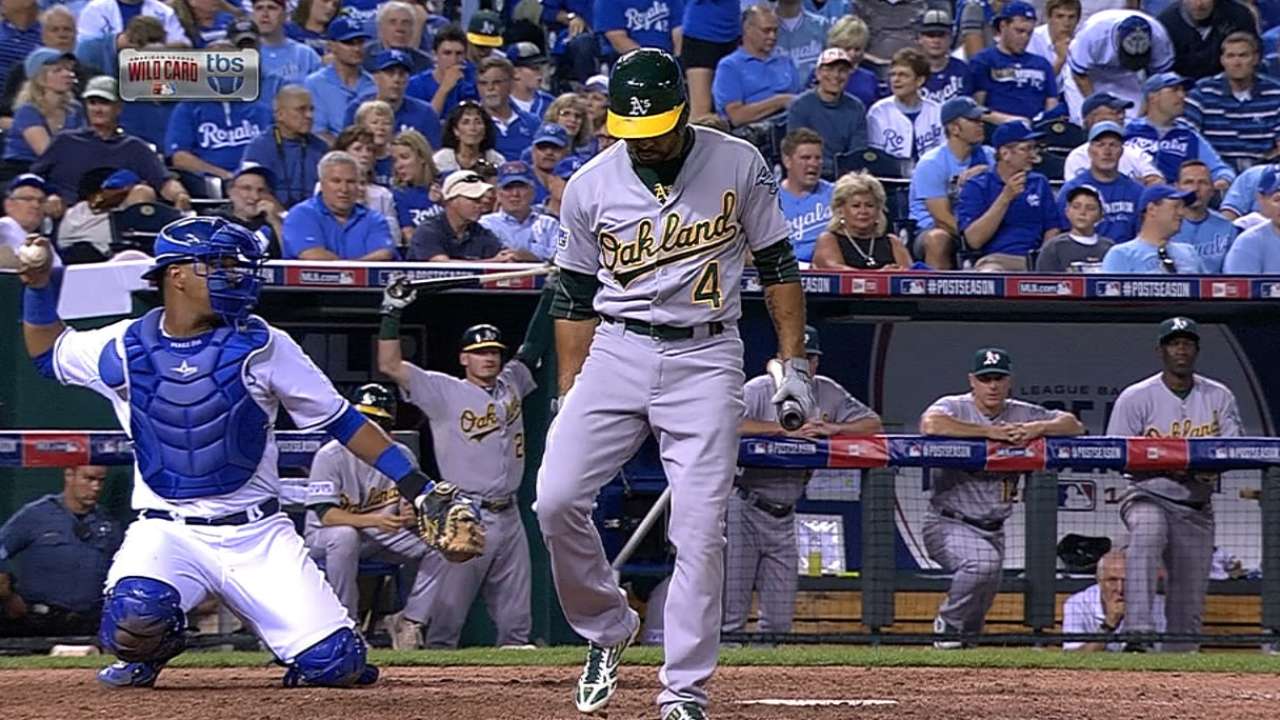 KANSAS CITY -- A's center fielder Coco Crisp came out of Tuesday night's American League Wild Card Game against the Royals just prior to the bottom of the 11th inning with a right hamstring injury.
Crisp appeared to be favoring his right leg on a swing he took during an at-bat in the top of the inning with the game tied at 7. He struck out.
Crisp tried to take center field for the home half of the inning, but called for a replacement from the dugout and limped off the field. Jonny Gomes came into the game, going to left field, while Sam Fuld moved from left to center.
Crisp went 2-for-6 with an RBI and run scored.
Manny Randhawa is an associate reporter for MLB.com. This story was not subject to the approval of Major League Baseball or its clubs.