Hosmer notches RBI in first postseason game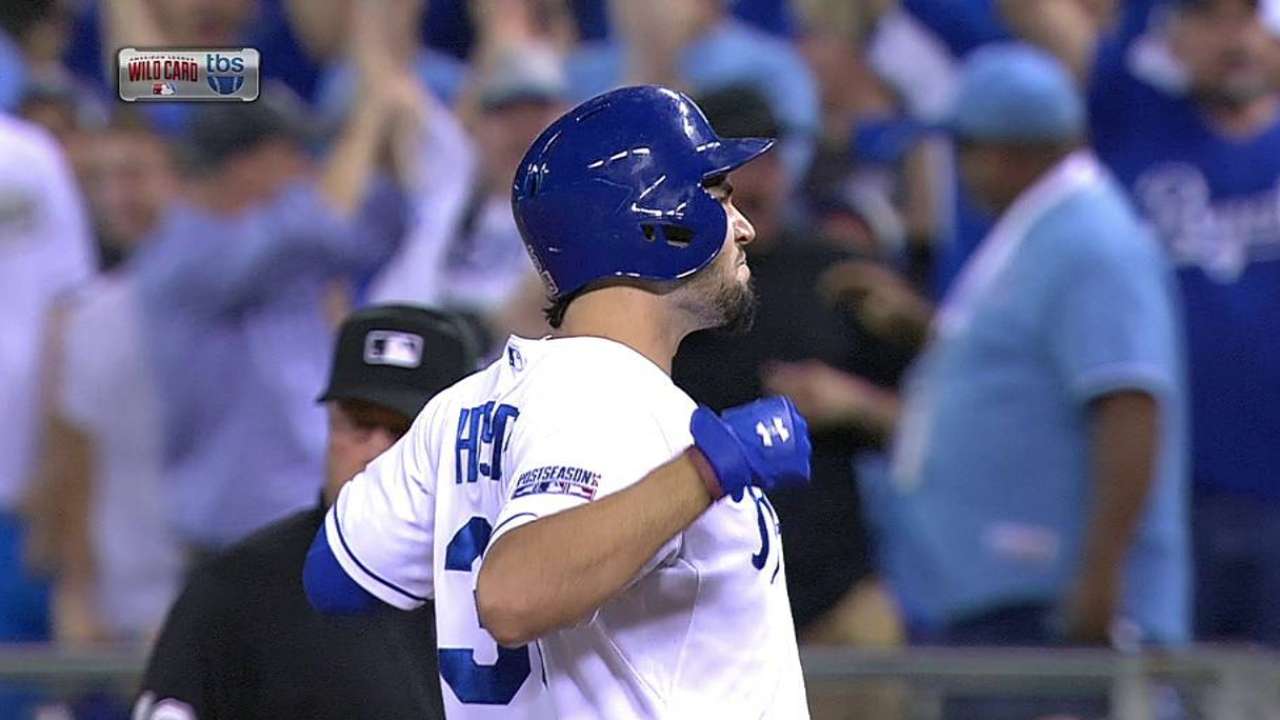 KANSAS CITY -- Eric Hosmer splashed an RBI single to left to put the Royals ahead, 3-2, in the third inning in Tuesday night's American League Wild Card Game Kauffman Stadium.
After swinging and missing at A's starter Jon Lester's first offering, Hosmer, dumped the 0-1 pitch into left field to score Lorenzo Cain, who tied the score with an RBI double.
Jackson Alexander is an associate reporter for MLB.com. This story was not subject to the approval of Major League Baseball or its clubs.