Walker resigns as Braves' hitting coach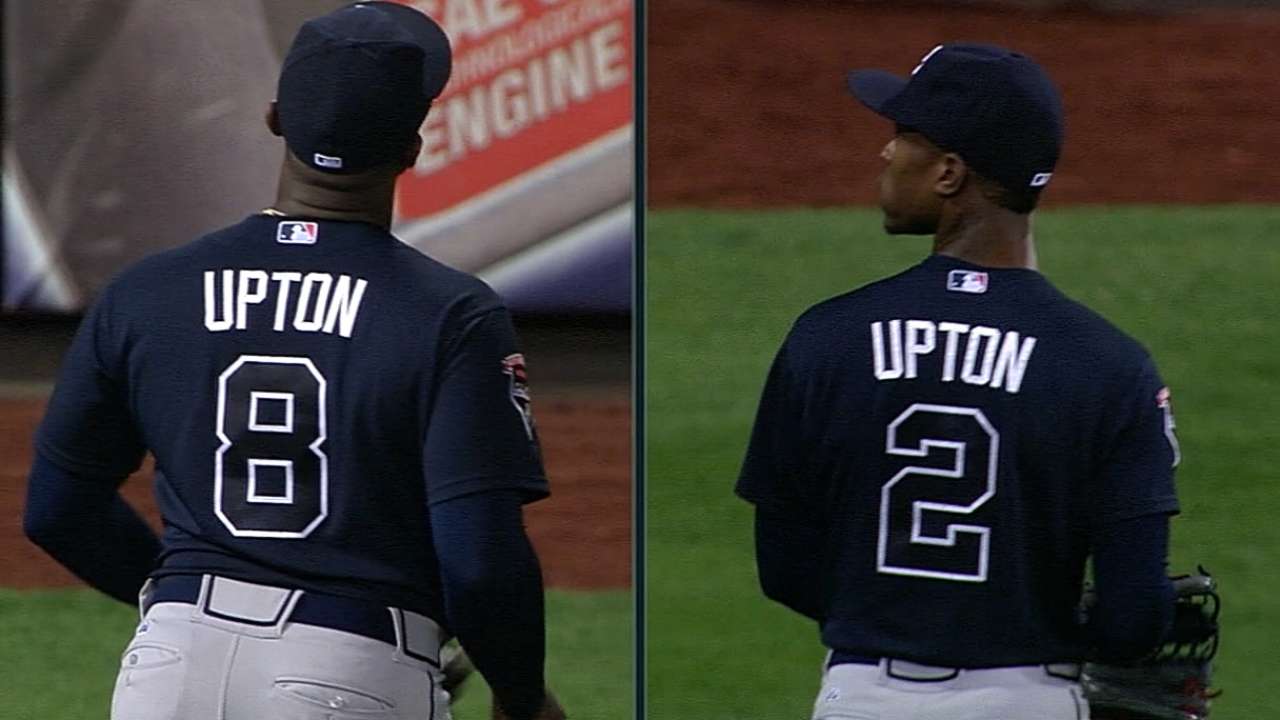 ATLANTA -- Greg Walker certainly was not the only one responsible for the Braves' offensive struggles this year. Nor should he be held solely accountable for the difficult seasons B.J. Upton and Dan Uggla had for Atlanta over the past few seasons.
But after enduring one of the most frustrating seasons of his career, Walker has opted to resign from his role as the Braves hitting coach. Walker informed manager Fredi Gonzalez of his intention this past weekend, but the announcement was not made until Tuesday night.
"I grew up in South Georgia and have been a Braves fan my whole life," Walker said. "It has truly been an honor to work the past three seasons with this great organization. However, this past weekend I informed Fredi Gonzalez of my desire to step away. I have made many new friends here and have worked with some special people. I am grateful for the opportunity they gave me."
The Braves garnered differing results as Walker spent the past three seasons as their hitting coach. After tallying the fourth-most runs in the National League last year, the Braves tallied the second-fewest runs in the Majors this season. The 3.54 runs averaged per game this year stand as the franchise's third-lowest mark since moving to Atlanta in 1966.
"Greg is a man of great character, integrity and work ethic and is a true 'baseball man,'" Braves interim general manager John Hart said. "We thank him for his passion and dedication, and wish him well."
With Walker set to move on, the Braves will enter 2015 with their fourth different hitting coach in six seasons. Terry Pendelton has served as first-base coach since being moved out of the hitting coach's role in 2011 to make room for Larry Parrish, who lasted just one year in Atlanta. Parrish's exit opened the door for Walker to spend the past three years with the Braves.
Walker's resignation erases one of the decisions the Braves might have made after Gonzalez and interim general manager John Hart meet at Turner Field on Wednesday. Though the meeting is expected to touch on a number of different topics, there is a chance it could also lead to other changes on the coaching staff.
After ending his injury-plagued playing career, Walker started passing on what he learned from renowned hitting guru Charley Lau. He spent nine seasons as the White Sox hitting coach and then jumped at the opportunity to back to his native state of Georgia after the 2011 season.
The Braves recorded the three-highest strikeout totals in franchise history during Walker's tenure. But this might have more to do with the era and personnel. The 2011 club that was influenced by Parrish's direction ranked fourth.
Obviously Walker's efforts were significantly influenced by the struggles of Uggla, who was released with approximately $19 million left on his contract this summer, and B.J. Upton, who has produced baseball's lowest batting average and OPS since signing a franchise-record contract before the 2013 season.
Still, Walker was routinely praised by coaches and players for the amount of time he dedicated to attempting to help Uggla, Upton and other Braves over the past few years.
"I think the world of Greg Walker," Gonzalez said. "He and I have talked about this several times recently and I respect his decision and wish him nothing but the best."
Mark Bowman is a reporter for MLB.com. This story was not subject to the approval of Major League Baseball or its clubs.