Kershaw not considered for potential Game 4
Mattingly: 'I wouldn't think about that now'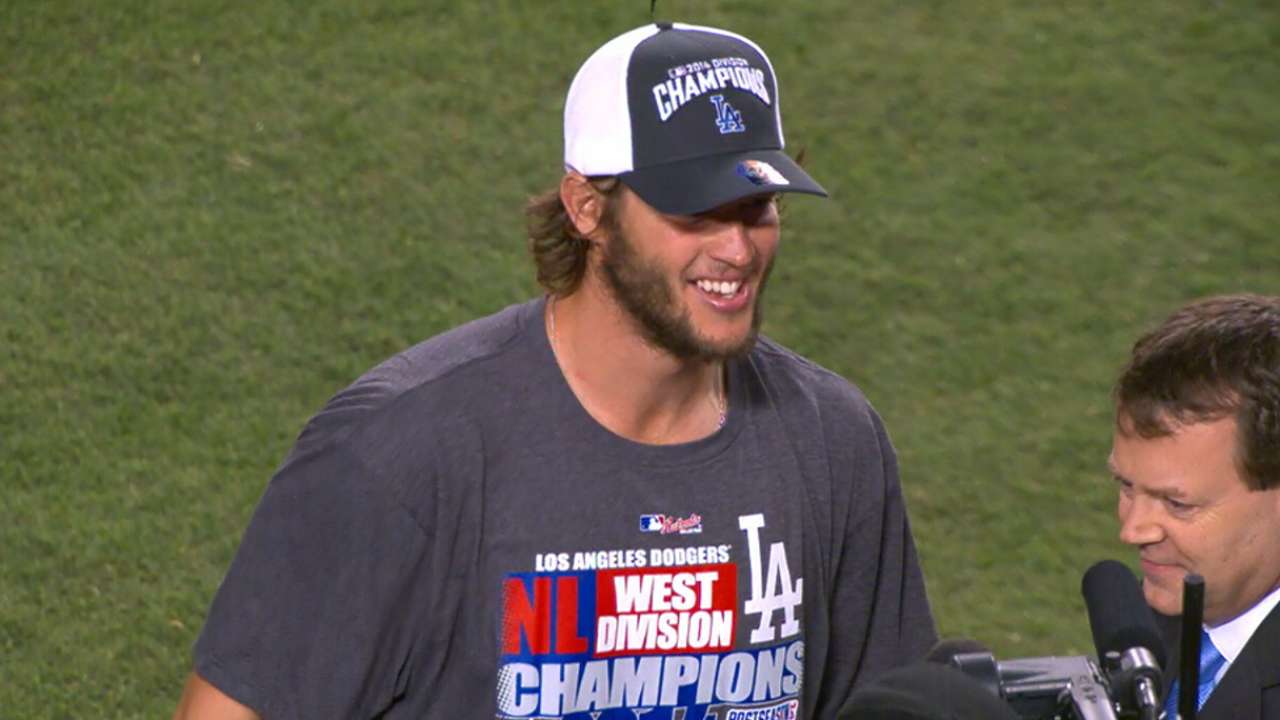 LOS ANGELES -- Clayton Kershaw just smiled when it was suggested that the two-inning simulated game he threw on Sunday, three days after he pitched the division clincher against the Giants, was a test rehearsal for starting Game 4 of the National League Division Series on three days' rest.
At least Kershaw smiled. Manager Don Mattingly wasn't smiling when asked whether he's considered bringing back Kershaw on three days' rest.
"I wouldn't think about that now," Mattingly said. "I wouldn't think about it. Not a question we consider."
Well, it was a year ago in the best-of-five NLDS. Kershaw struck out 12 making 124 pitches in seven innings while winning Game 1 against the Braves, then returned four days later with six innings and no earned runs in a Game 4 no-decision that the Dodgers won to clinch the series.
Mattingly hasn't even announced that Kershaw will start Game 1, or that Zack Greinke will start Game 2, or that Hyun-Jin Ryu will pitch Game 3 if he's healthy. Ryu will throw a simulated game on Wednesday.
"I haven't talked to them," Mattingly said. "Everybody pretty much knows what's going on, but we haven't said it."
Kershaw did throw a bullpen session on Tuesday, as he normally would three days before a start.
Dan Haren lines up for Game 4, although he might be on standby relief in case Ryu calls off the jam as he did one inning into his last start Sept. 12 in San Francisco.
Ken Gurnick is a reporter for MLB.com. This story was not subject to the approval of Major League Baseball or its clubs.