Ryu to toss simulated game in bid for Game 3 start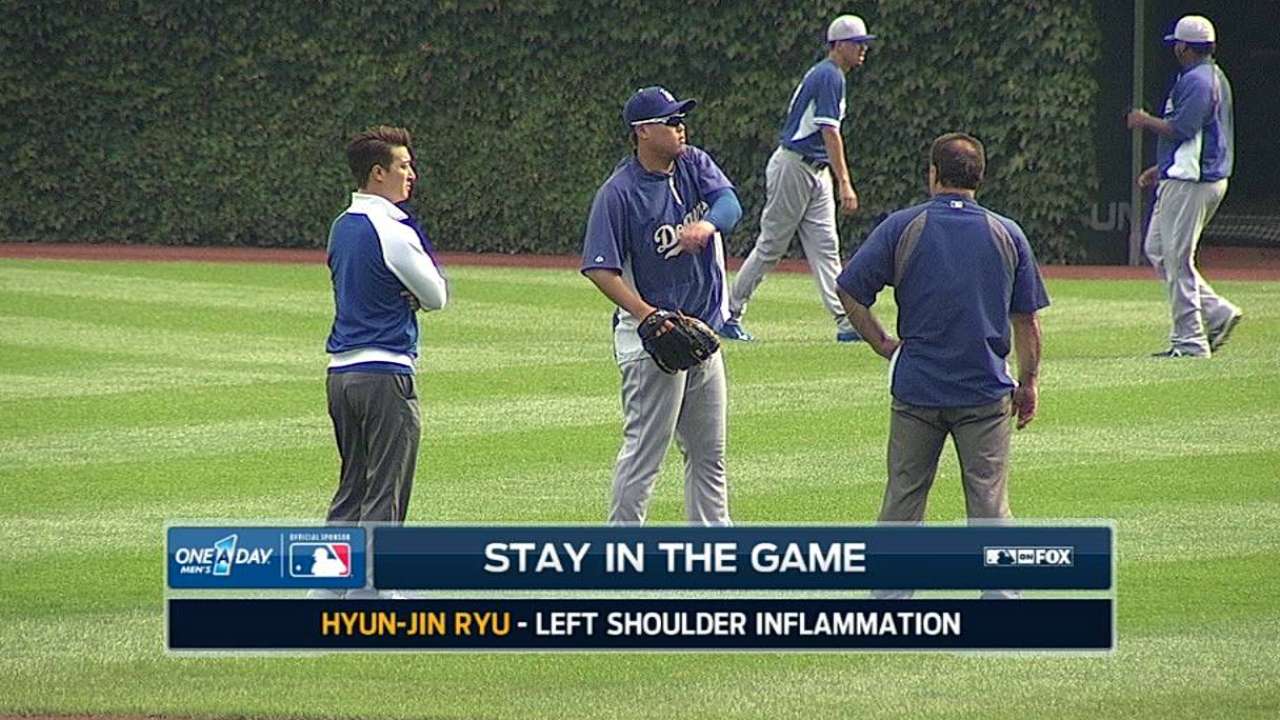 LOS ANGELES -- Left-hander Hyun-Jin Ryu will throw a 45-pitch simulated game at Dodger Stadium on Wednesday -- another step forward as he tries to return for a potential Game 3 start in the National League Division Series against the Cardinals in St. Louis on Monday.
Ryu has been sidelined with left shoulder inflammation since a Sept. 12 outing in San Francisco, and it's the second time that Ryu has dealt with the issue this season. He was on the disabled list from April 28 to May 21 with a similar injury.
Ryu also served a 15-day stint with a right gluteus strain. The fact he was able to bounce back from both injuries -- without a drop-off in results -- is encouraging, Ryu said.
"It helps to know that both times I came back in the regular season, I had good games," he said through a translator. "I'm encouraged by that, and I see it being no different this time around."
Ryu will throw three innings Wednesday, with 15 pitches per inning. He went 14-7 with a 3.38 ERA over 152 innings in his second Major League season.
If healthy, Ryu will likely slot into the No. 3 spot in the the Dodgers' playoff rotation, behind right-hander Zack Greinke. However, manager Don Mattingly has not yet announced his rotation beyond Game 1 starter Clayton Kershaw.
Michael Lananna is an associate reporter for MLB.com. This story was not subject to the approval of Major League Baseball or its clubs.