Clutch September earns Waino NL Pitcher of the Month Award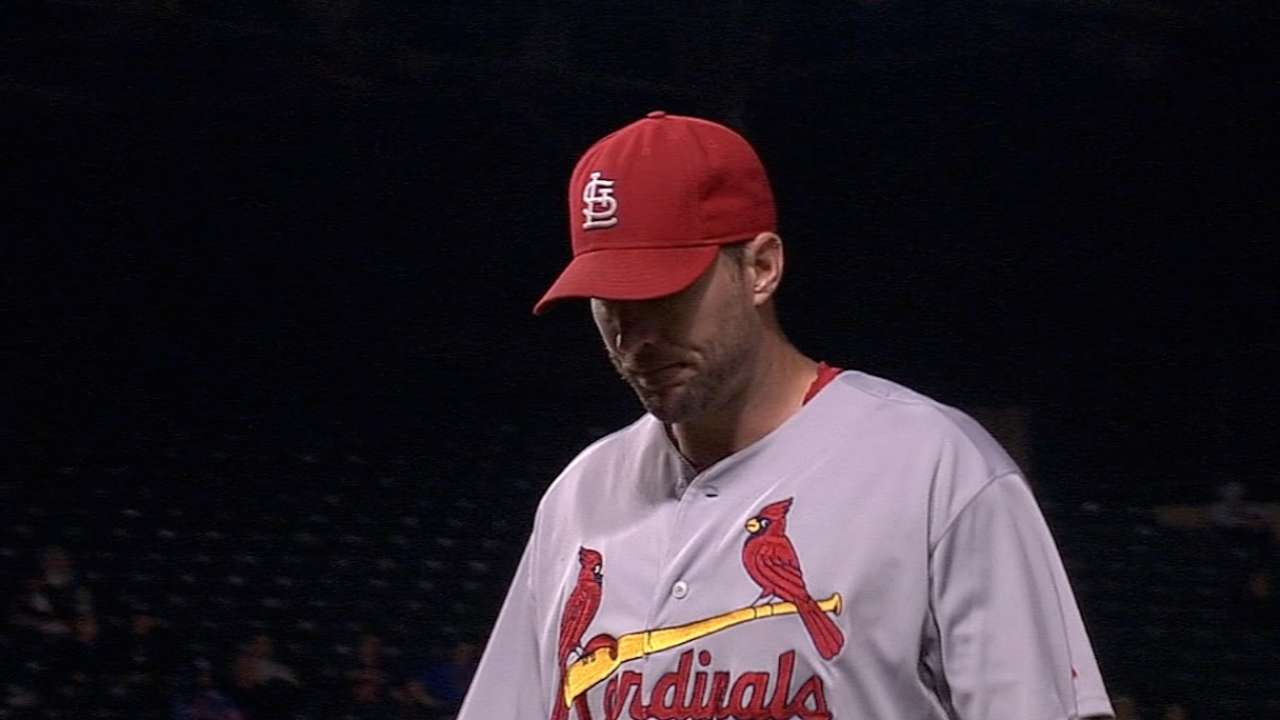 Cardinals ace Adam Wainwright helped lead the Cards back to the playoffs, and now he's got a bit of September hardware to show for it.
Wainwright went a perfect 5-0 in as many starts during the month to take home the National League Pitcher of the Month Award for the second time in his career (June 2013). He posted a 1.38 ERA in 39 innings of work, striking out 29 while walking just five. Opposing batters hit just .213 against Wainwright.
Wainwright earned his 20th win of the year in his season finale, holding the Cubs scoreless over seven innings on Sept. 22 at Wrigley Field. The win total matches a season high, and that outing came on the heels of a shutout on Sept. 17 against the Brewers.
In that game, Wainwright kept Milwaukee hitless into the sixth inning and struck out seven on the night. It was his third shutout of the season, the ninth of his career and was his second consecutive complete game against the Brewers (Sept. 7).
In between those outings, Wainwright allowed the Rockies just one run in eight innings on Sept. 12. He finished the season with a 20-9 record and a 2.38 ERA.
Joey Nowak is a reporter for MLB.com. Follow him on Twitter at @joeynowak. This story was not subject to the approval of Major League Baseball or its clubs.