Hamilton faces live pitching, confident he'll play in opener
Angels outfielder gives thumbs up; Baylor believes vet is ready to go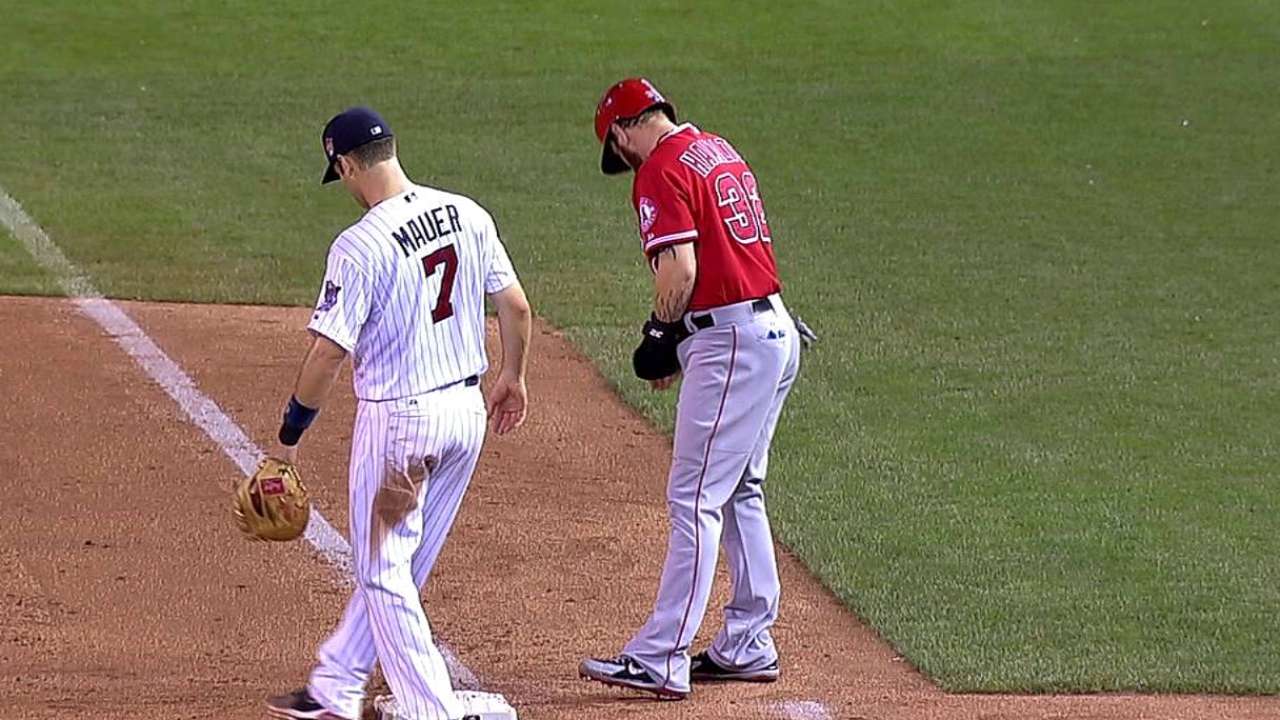 ANAHEIM -- On Tuesday morning, Josh Hamilton said he was confident he'll play Thursday in Game 1 of the American League Division Series in Anaheim (6:07 p.m. PT, TBS). After facing live pitching Tuesday afternoon, Hamilton simply gave a thumbs up.
One day after his muscle spasms disappeared following batting, running and throwing sessions, Hamilton took swings against right-hander Drew Rucinski.
"He was swinging freely, I thought," Angels hitting coach Don Baylor said. "I thought it went pretty well. In the beginning, he was a little tentative with live pitching. … When you haven't played in 24 days or so, you're looking for all the bright spots."
Hamilton said he expected to play in the outfield and not serve as the designated hitter. He has played in just one game since Sept. 4, sidelined first by right shoulder soreness and then by right rib and chest pain.
"There's always pain, the point is not having the muscle spasm," Hamilton said. "It's been responding well every day and I didn't have any spasms [Monday] after I finished. Come in and do it again today and see how it responds [Wednesday]."
Facing live pitching was seemingly the final step for Hamilton, whose body has responded well to batting practice in the last few days. Does Baylor think Hamilton looks ready?
"I think he is," Baylor said. "He'll do all right. He'll surprise a lot of people, I believe. Not himself, because he has a lot of confidence in himself."
The 33-year-old outfielder had just three at-bats over the season's final 24 days and has received 12 shots to counter the pain.
"There's a time to be smart and patient, and there's a time to just do what you've got to do to get back and play and help the team," Hamilton said.
Matthew DeFranks is an associate reporter for MLB.com. Follow him on Twitter @MDeFranks. This story was not subject to the approval of Major League Baseball or its clubs.