Love thy neighbor, unless you meet in the World Series
Regional rivals Nats-O's, Dodgers-Angels, Giants-A's, Royals-Cards could meet for title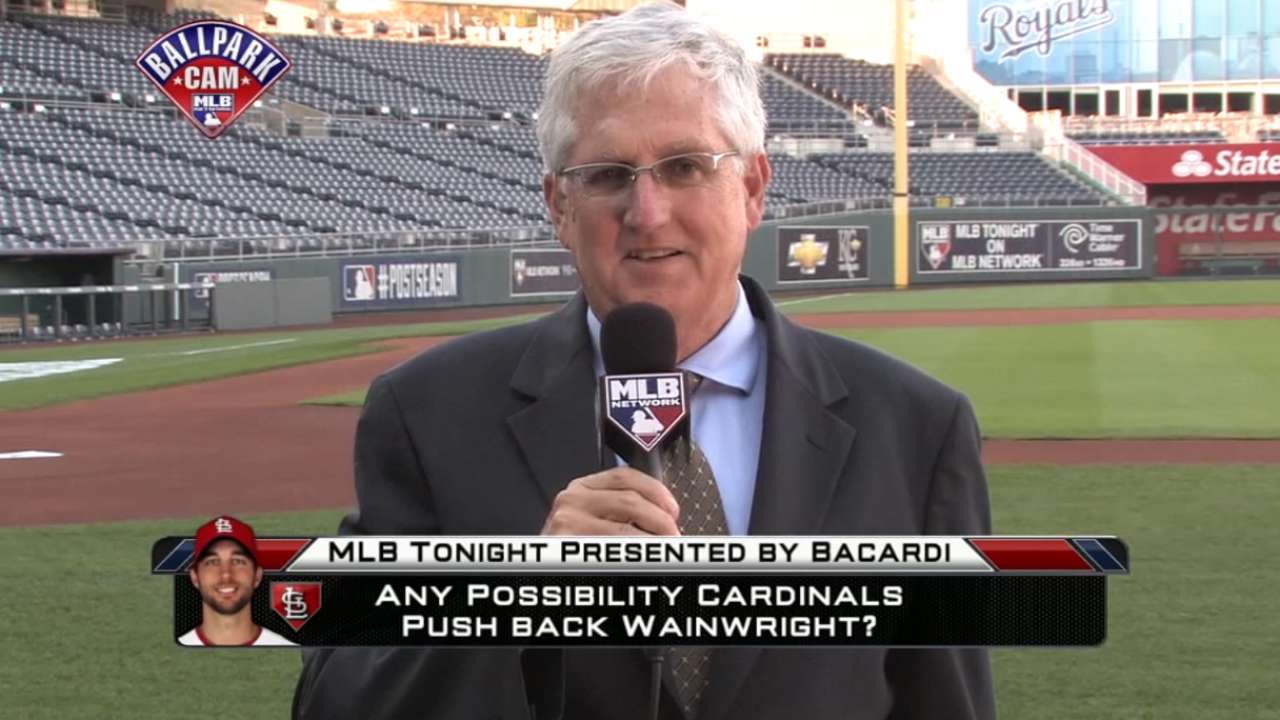 There's a strong chance of neighborly love going out the window this fall as regional rivals work their way closer (though not geographically) toward one another in the postseason.
Matchups like these are typically reserved for regular-season Interleague play -- a Battle of the Beltways or a Crosstown Showdown, for example -- but with the Angels and Dodgers, Nationals and Orioles and Cardinals and Royals on opposite ends of the playoff bracket, it could make for a historic World Series.
Picture the conversations at the office water cooler in Springfield, Mo., or the carpool line in Bethesda, Md., as friends and neighbors break out their team colors in a shared city to show their partisanship. Get those tickets now, and buy local.
Though the familiar Red Sox-Yankees rivalry takes a backseat this year and the Cubs and White Sox are working their way back to postseason play, the Royals could give fans a chance at seeing a new postseason rivalry take form against the perennial contender Cardinals -- the team they beat in the 1985 World Series, the last time they played a postseason game. It's the first Kansas City playoff berth in a generation, with the Royals taking on the A's in Tuesday night's American League Wild Card Game (8 p.m ET on TBS).
Of course, there's also the Bay Area rivals in the Giants and A's who join their California brethren from Los Angeles in another hypothetical World Series conversation. There's even the possibility of a Rust Belt World Series pitting the Tigers and Pirates.
Of these long-standing rivals, the only pair that could meet before the World Series is the Giants and Dodgers, who fought it out for the National League West crown this season. The Dodgers won the division and the season series, but what better opportunity for the Giants to exact revenge?
Some of baseball's best memories come when friends and neighbors get together with high stakes on the line. The only question will be: Who gets the final bragging rights?
Joey Nowak is a reporter for MLB.com. Follow him on Twitter at @joeynowak. This story was not subject to the approval of Major League Baseball or its clubs.