Twins brass says it was hard to dismiss Gardenhire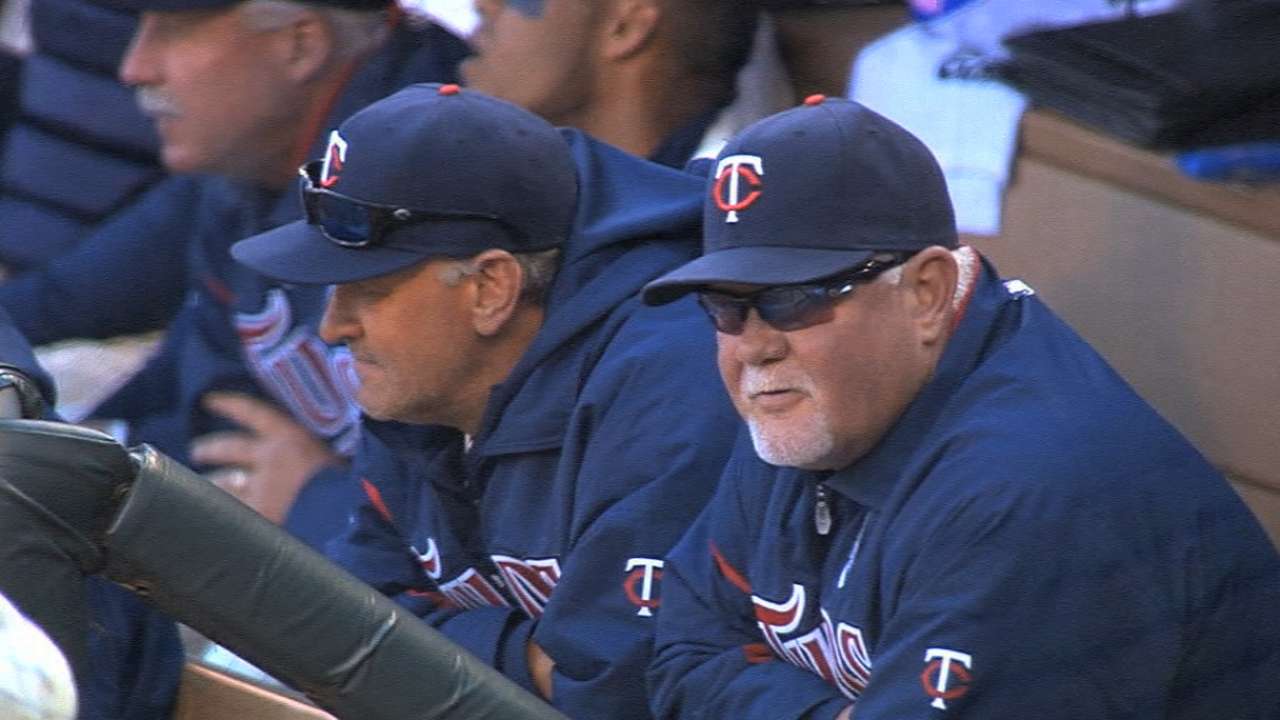 MINNEAPOLIS -- Twins owner Jim Pohlad and club president Dave St. Peter were unable to attend Monday's news conference announcing Ron Gardenhire's dismissal as the manager, but they reiterated it was a tough decision to move on from Gardenhire.
Pohlad and St. Peter, speaking in a teleconference with reporters Monday night, said they worked with general manager Terry Ryan and ultimately supported Ryan's decision to go in a different direction with their manager after four straight years with 90-plus losses.
"It's a difficult day for our organization," St. Peter said. "It's a day we take very seriously. Jim and I feel badly we were unable to be in Minneapolis today and be there in relation to the decision."
Pohlad echoed both Ryan and Gardenhire's comments from earlier in the day that it was time for a new voice after Gardenhire's 13 years at the helm, where he compiled a 1,068-1,039 record.
"Some people are going to think this is a good idea and some people are not going to think this is a good idea," Pohlad said. "After four losing seasons, an idea is a good thing. You explore other ideas also."
Pohlad and St. Peter also said Ryan will lead the charge in finding in a new manager, but they will likely meet with the candidates later in the process. But Ryan will ultimately be in charge of finding Gardenhire's successor.
"My personal hope is he does as good a job as he did the last time he hired a manager," St. Peter said. "That guy did a pretty job for us for 13 years."
Rhett Bollinger is a reporter for MLB.com. Read his blog, Bollinger Beat, and follow him on Twitter @RhettBollinger. This story was not subject to the approval of Major League Baseball or its clubs.