A's opt for flexible 'pen, bench on Wild Card roster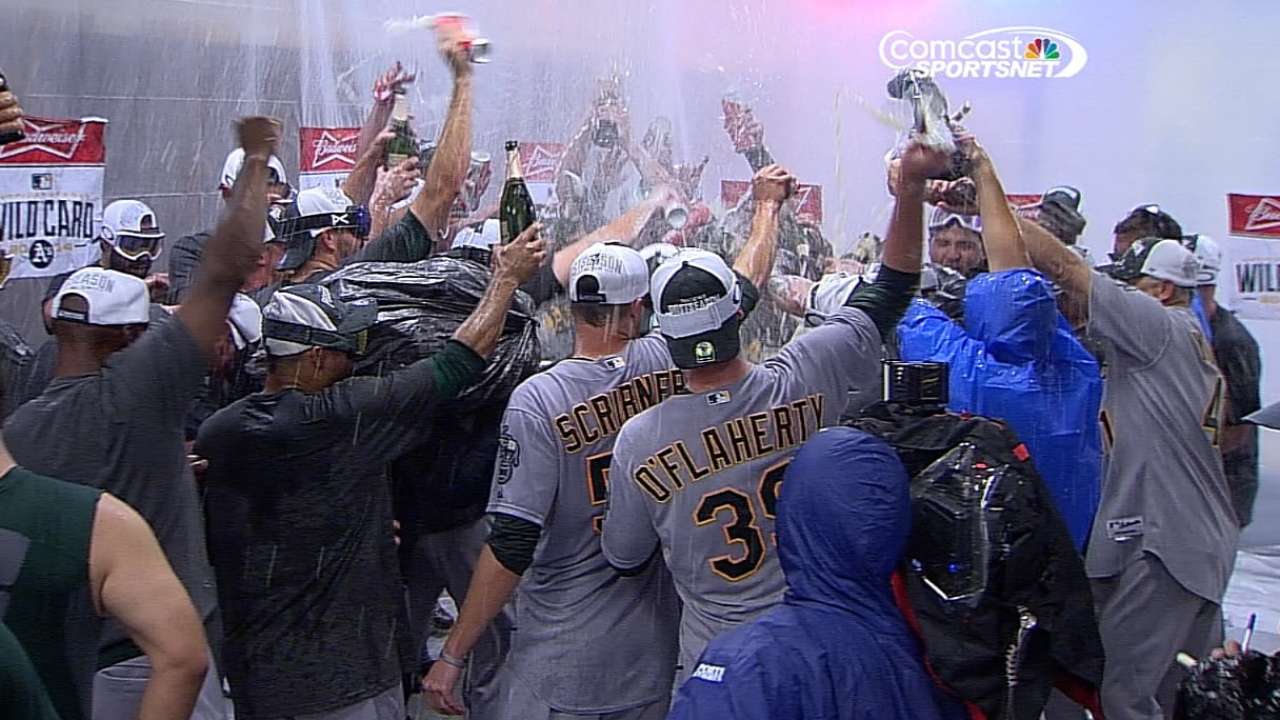 A's manager Bob Melvin said he is likely to name a total of eight or nine pitchers to his roster, which will be officially announced on Tuesday morning, and most are obvious selections. Lester, of course, is one, and right-hander Jason Hammel, because he has more rest than any other starter not named Lester, probably gets in based on his availability to give the club several innings if needed.
Elsewhere in the bullpen, Sean Doolittle, Luke Gregerson, Dan Otero, Ryan Cook, Eric O'Flaherty and Fernando Abad will probably be joined by one or both of right-hander Jesse Chavez and lefty Drew Pomeranz, as each can fill a long-relief role.
On the field, Melvin is expected to start his usual left handed-heavy lineup consisting of Coco Crisp, Adam Dunn, Josh Donaldson, Brandon Moss, Jed Lowrie, Josh Reddick, Stephen Vogt, Geovany Soto and Eric Sogard, leaving plenty of right-handed bats available on the bench.
The players to look for there are catcher Derek Norris, infielders Alberto Callaspo, Nick Punto and Nate Freiman, and outfielders Jonny Gomes and Sam Fuld. Should the A's go with just eight pitchers, rather than nine, they'd likely be inclined to carry some speedy legs, paving the way for a potential Billy Burns appearance.
Jane Lee is a reporter for MLB.com. This story was not subject to the approval of Major League Baseball or its clubs.