Sox open to discussing extension with Cespedes
Newly acquired slugger led Major Leagues in outfield assists with 16 in 2014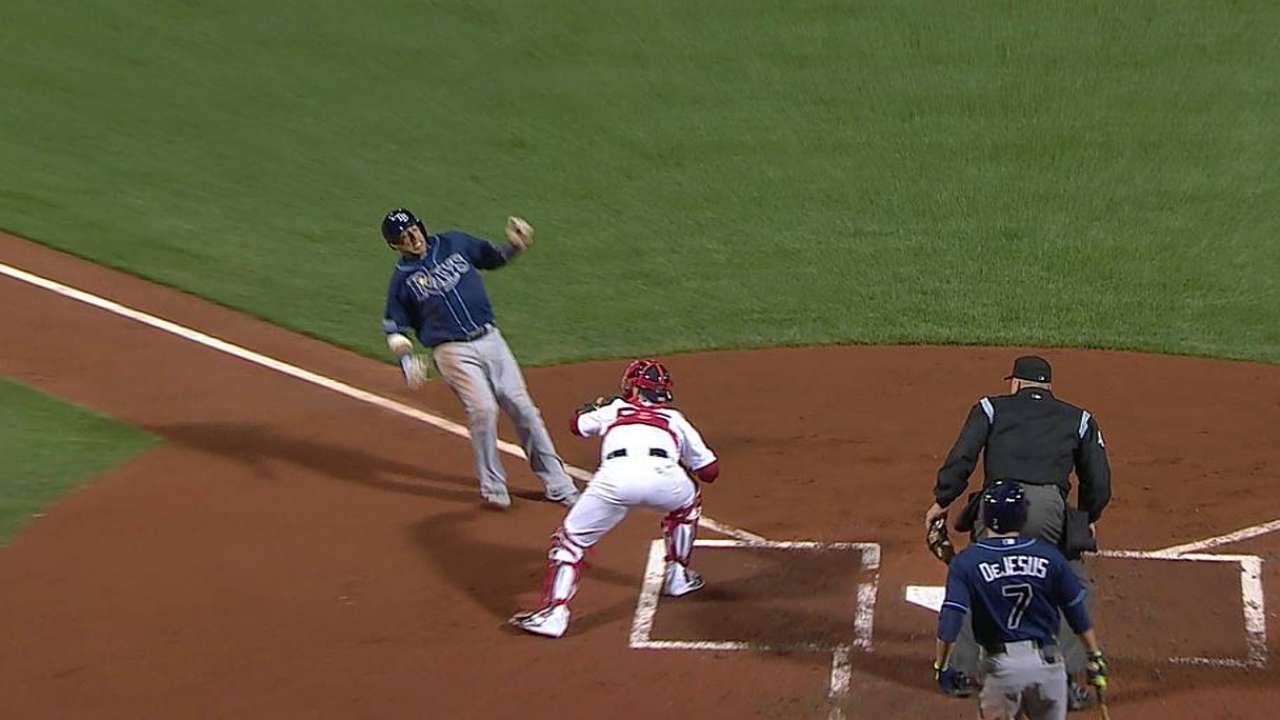 BOSTON -- The Red Sox are interested in negotiating a contract extension with outfielder Yoenis Cespedes during the offseason, but they aren't exactly sure when those talks will occur.
"It is just a conversation that we will have at the right time," Red Sox general manager Ben Cherington said on Monday. "There is no specific date we'll plan on having that, but so far, we think the relationship is off to a good start."
Cespedes, who came to the Red Sox from Oakland at the July 31 non-waiver Trade Deadline in exchange for left-hander Jon Lester and outfielder Jonny Gomes, is signed through the 2015 season.
The Cuban slugger said on Saturday that he isn't sure if he wants to be in a Red Sox uniform past next season.
"I'm still not sure if I want to sign an extension or if I want to go to free agency," Cespedes said through an interpreter. "It's too soon."
The 28-year-old Cespedes hit .269 with five home runs and 33 RBIs in 51 games with the Red Sox after batting .256 with 17 home runs and 67 RBIs in 101 games with the A's. This season marked the first time during Cespedes' three-year career that he notched 100 RBIs.
"We have really enjoyed having him here in the time that he's been here; he does a lot of things on the field and fit into the clubhouse pretty quickly," Cherington said. "He does provide an element in the middle of the lineup as a confident hitter with men on base and all those things that you see which we can use."
Yet it's not just Cespedes' bat that makes him a valuable piece for the Red Sox. He led the Majors this season with 16 outfield assists.
"I think we look at the baseline of him being on the team next year as a good thing," Cherington said. "Anything on top of that would be good if it makes sense for everyone. We just like having him on the team next year, so nothing is conditional on it. We look forward to having him in the lineup next year."
Quinn Roberts is a reporter for MLB.com. This story was not subject to the approval of Major League Baseball or its clubs.