Zimm nets NL Player of the Week after no-no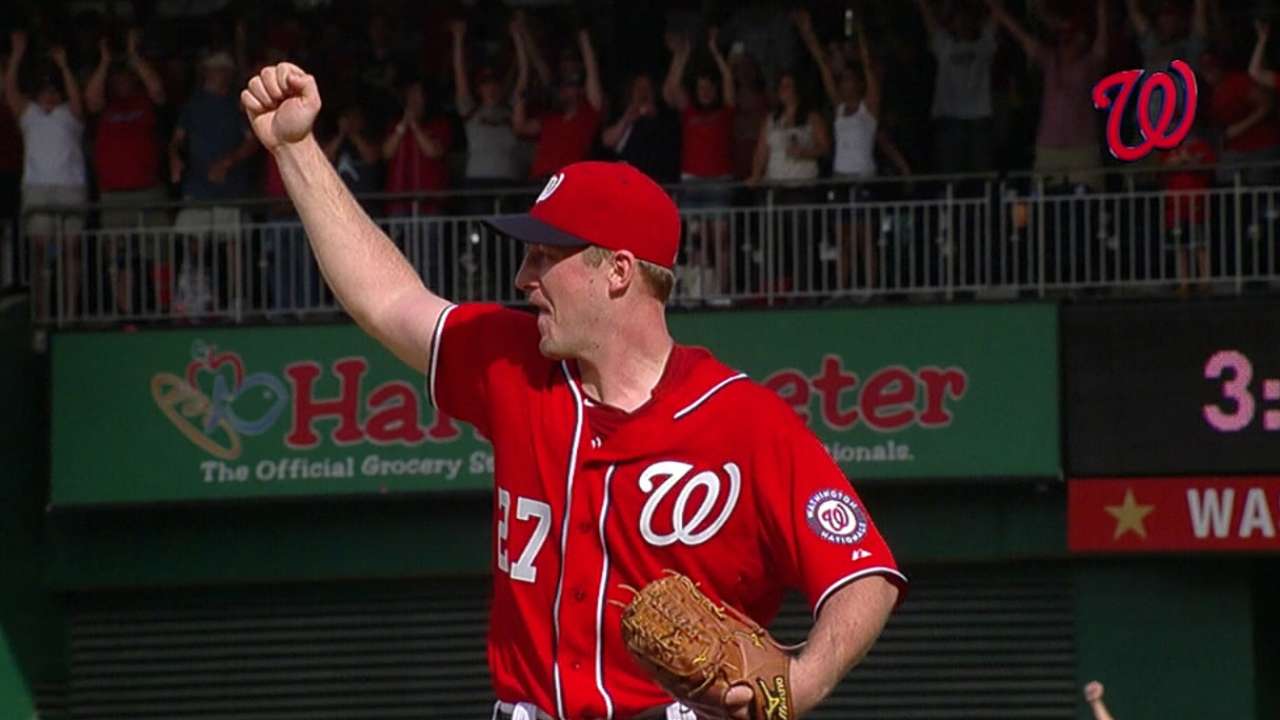 Nationals pitcher Jordan Zimmermann ended his season with a bang, and he'll also end it with an award.
The right-hander, who threw his first career no-hitter in Sunday's season finale against the Marlins, was named the National League Player of the Week for the second time this season.
Zimmermann's no-no was the first in Nationals history (since 2005). He struck out 10 while walking just one, needing 104 pitches to earn his 14th win of the season. In doing so, he threw the fifth no-hitter in franchise history (Montreal/Washington, since 1969), joining Dennis Martinez, Charlie Lea and Bill Stoneman (twice).
According to the Elias Sports Bureau, Zimmermann's no-hitter was just the fifth Major League no-no ever thrown in a regular-season finale (Henderson Alvarez last year, Bumpus Jones in 1892, Mike Witt in 1984 and the A's staff in 1975).
It was Zimmermann's second shutout of the year, and the 10 strikeouts gave him a career-high 182 on the season.
Joey Nowak is a reporter for MLB.com. Follow him on Twitter at @joeynowak. This story was not subject to the approval of Major League Baseball or its clubs.