Gray, Reddick share AL's Player of the Week Award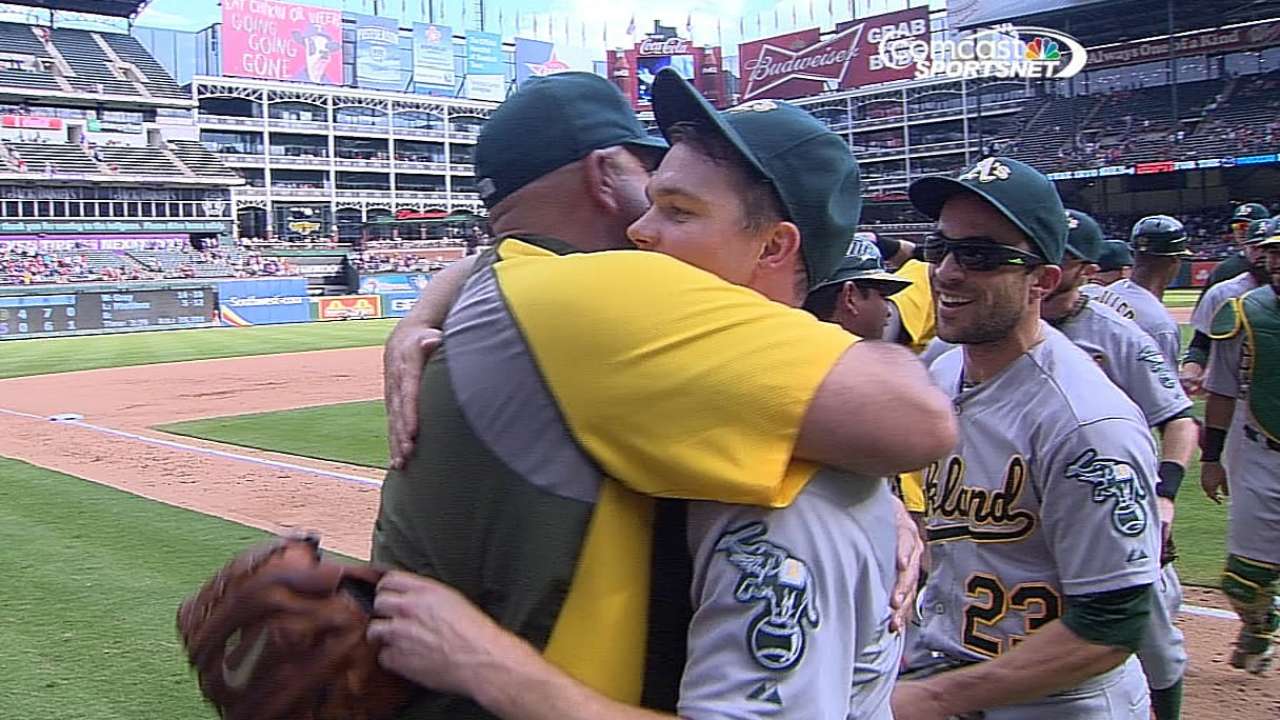 Two players instrumental in driving the A's to the playoffs for the third straight season were recognized Monday as the American League co-Players of the Week.
Starting pitcher Sonny Gray and right fielder Josh Reddick shared the final honor of the season, joining teammates Jon Lester and Brandon Moss as recipients from Oakland this season.
Gray went 1-1 with a 0.56 ERA, one shutout and 17 strikeouts in 16 innings last week, pitching a gem on Sunday to help the A's beat Texas 4-0 and earn a Wild Card berth. He tied for the Major League lead in innings and was third in strikeouts during the week. It was his first career weekly honor.
Reddick led the Majors with a .480 (12-for-25) average to go along with two doubles, one triple, one homer, seven RBIs and four runs scored. He was tied for the Major League lead in hits and total bases (19). It was his second career honor.
Reddick went 3-for-4 with a double on Tuesday as Gray tossed seven innings of three-hit ball with a career-best 12 strikeouts. Gray then threw the shutout in Sunday's must-win game against the Rangers, striking out six and walking none. Reddick, meanwhile, went 2-for-4.
Joey Nowak is a reporter for MLB.com. Follow him on Twitter at @joeynowak. This story was not subject to the approval of Major League Baseball or its clubs.