AFL the next stop for Red Sox's Castillo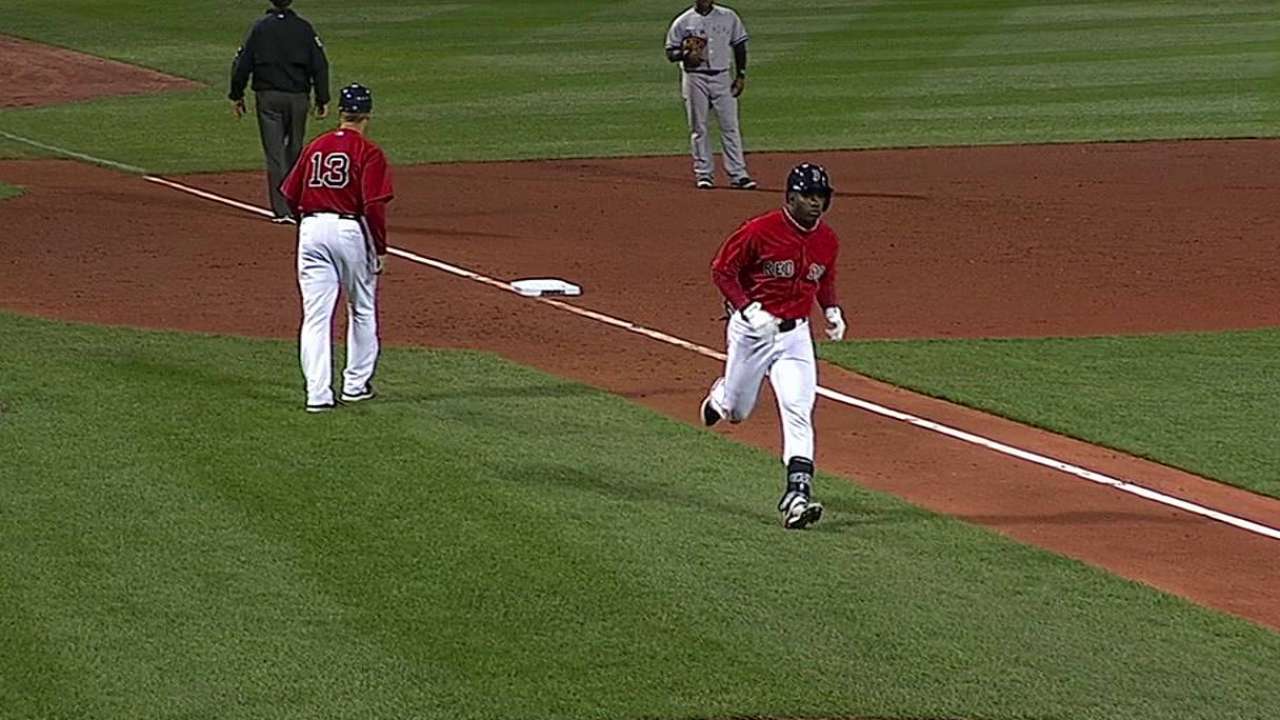 BOSTON -- The Red Sox are wasting no time in making sure Rusney Castillo gets back on the diamond.
After spending a few days at his home in Florida, Castillo will report to the Arizona Fall League later this week. He'll stay there through the end of October.
He'll then travel to Puerto Rico and take part in winter ball throughout November before heading back to Florida at the beginning of December.
"He'll still be able to have a relatively normal offseason going into the spring," said Red Sox general manager Ben Cherington.
The 27-year-old Castillo signed a seven-year, $72.5 million contract with Boston on Aug. 23 and progressed through three levels of the Red Sox's Minor League system before making his Major League debut on Sept. 17.
He showed glimpses of power and agility in 10 games with the Red Sox, batting .333 with two home runs and six RBIs.
Quinn Roberts is a reporter for MLB.com This story was not subject to the approval of Major League Baseball or its clubs.